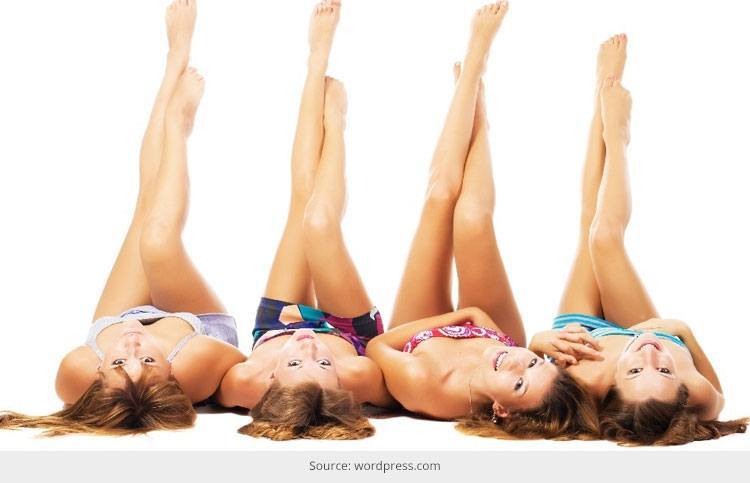 Fighting with prickly legs when you have an evening out with that special someone? Yes, expecting the skin to be smooth and stubble-free at all times is a tall order but there are ways out.
Here, we share with you some ins and outs on laser removal before you go for it.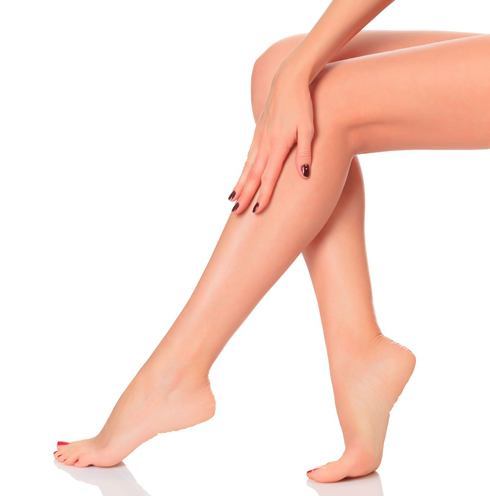 Best suited for Dark Haired and Light Skinned
Lasers work best for people with the two things mentioned above (though there are laser machines that work on light haired and dark skinned texture too but not with major success).
Coming to the dark and tanned skin, lasers can cause skin discoloration, unless you use a machine meant for dark skinned girls.
[Read More: DIY Hair Removal Wax ]
Laser machines have come a long way so whenever you make an appointment to get hair removal don, mention your skin tone and hair colour to the doctor or the salon attendant and find out whether the lasers will work on you.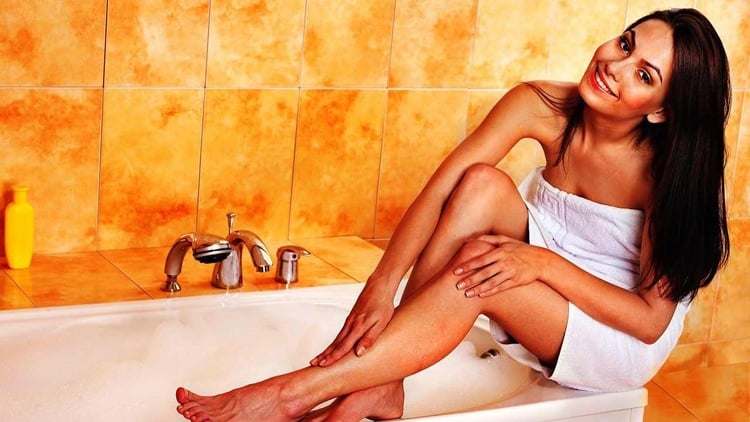 The Working Methodology – How Laser Hair Removal Works
No robotic science it is, but a simple formula wherein lasers use pulsed light to first target, then break down and finally destroy the melanin (dark pigment) in hair. This is one reason why laser works best on dark hair. Lasers also target the melanin in dark skin, which can stir up discoloration.
[sc:mediad]
Actually if you consult research, hair grows in three stages – growing, resting and shedding. The beauty of lasers is that it targets the human hair in the growing phase so you can understand the reason of your smile when hair gets nipped in the bud!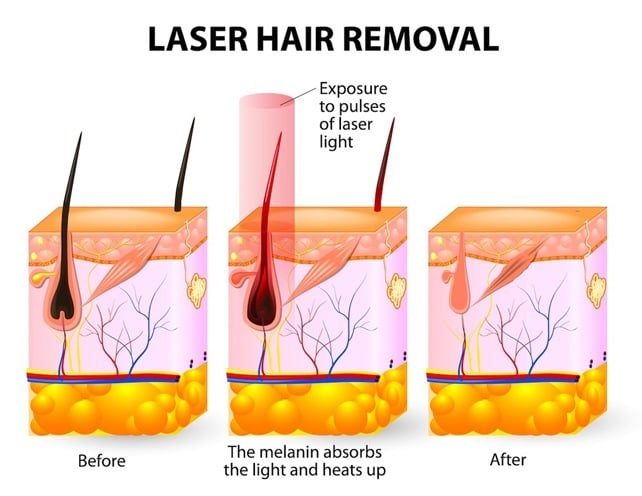 Areas that can be Treated
Pulsed light and lasers aim at several hair follicles at the same time, which makes the hair removal process easier. An average laser hair removal session takes less than two hours on both the legs, as against electrolysis on the legs which would take years.
That is why lasers are superb for hair removal on arms, back, shoulders, and chest.
Laser Facial Hair Removal
As far as upper lip and chin are concerned, lasers work best on dark hair. If you are of the blonde hair community, go for electrolysis which is a better option for permanent hair removal.
[Read More: Home Remedies to Remove Facial Hair]
How effective are the results of Laser Treatment?
Four to six hair removal sessions planned out for 4 weeks is sufficient for 70% to 80% reduction in hair growth. In order to get best results, get laser treatment done on the skin once a year at least for a couple of years.
Impartially speaking, the efficacy of laser hair removal varies from lady to lady depending on their skin tone and the hair re-growth rates. A small section of the users find hair coming back after several months or years (after the laser treatment) whereas some find hair re-growth never at all.
[Read More: Is Shaving Body Hair Safe?]
Preparation for Laser Hair Removal
Once the type of laser or pulse machine to be used is decided upon, you would be asked to shave on the treatment day or three days before it. Consult your aesthetician beforehand on this.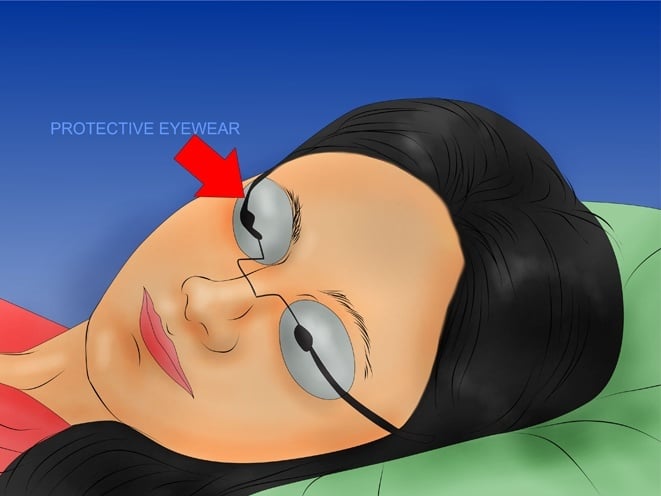 The Pain Factor
In most laser sessions, the pulsed light used for hair removal feels like a rubber band jumping against your skin. So it is advisable to take pain killer Ibuprofen an hour before your laser appointment is scheduled. Few others recommend using a numbing spray 20 minutes before your session starts.
Wish you luck in your laser session. It will be nice and effective for sure, provided you follow the tips mentioned above.
[Also Read: laser hair removal vs waxing]
Hoping this article on what to know about laser hair removal is helpful.