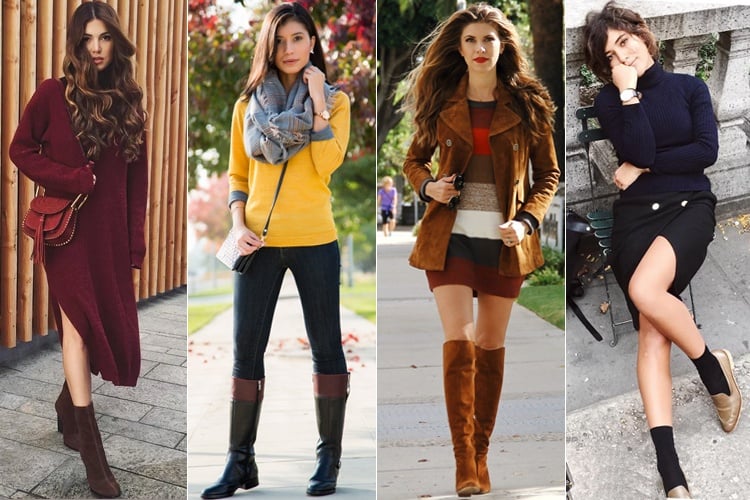 Hey gals, Thanksgiving is around the corner. It means yummy feast, family gatherings and saying thanks for all the things we are grateful for.
From the turkey to stuffing to post-dinner lounging, dressing for a Thanksgiving needs major craft and skill. But there is one thing which will be nagging you till the last day – which outfit would be the best for the occasion. A baggy sweater might seem a handy option but something extra and innovative is required for thanksgiving dinner outfits.
[Also Read: Thanksgiving Nail Art Ideas for Beginners]
Not to worry. Here are some interesting ideas and options for thanksgiving outfits 2017, thanksgiving outfits for teenagers that will happily bridge the gap between comfy and stylish, so that you are not left in the middle wondering hard on what to wear for thanksgiving.
From casual to formal, cozy to trendy, here are thanksgiving outfit ideas which will make you look and feel your best.
1. Casual And Chic
Trendy and casual, this thanksgiving outfits for teenagers is perfect for mild weather. Pair it with the right accessories such as Valentino bag, Christian Louboutin heels, Ray-Ban sunglasses, bracelets from J.Crew and it would make a lovely thanksgiving costumes worth sitting up and making note of.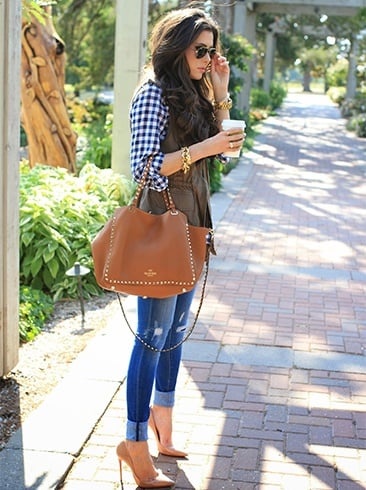 A golden shimmering weather is enough to scream the holiday spirit. Roll up a top bun and wedges and I promise you will look chic from head to toe. If you happen to live somewhere where fall is thought of as a wet season, bring out those wedges and wear them on wet days. They will come up to be a comfy option as compared to boots.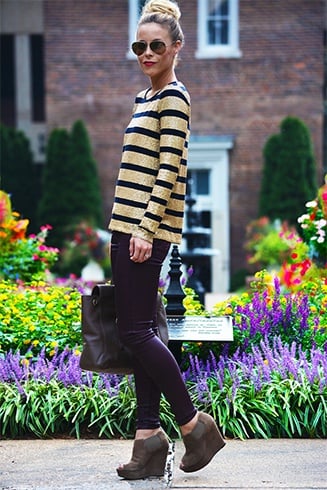 2. White Hot
Well, she might look all spring in this outfit but with a sweater, gray boots and plaid, it's one of the great Fall and thanksgiving costumes. With a mint V-neck sweater, plaid flannel shirt, white pants, couture necklace, cross body bag, perforated booties, Loren Hope bracelet and pumpkins all over, the thanksgiving outfits for teenagers brings in a breath of fresh air.
[sc:mediad]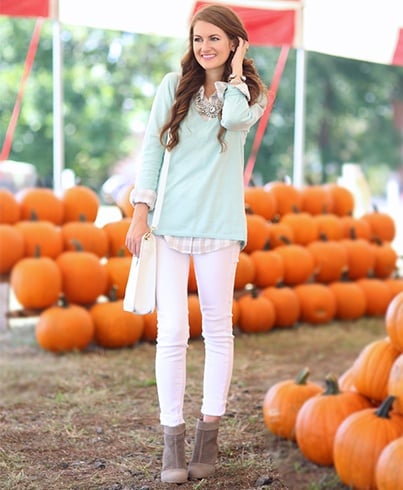 Bright pink is a colour for the young chicks too, not just barbie dolls. And see how it adds a pop of colour to this sophisticated black and white outfit. Perfect costume it is – Armani leather jacket, Ralph Lauren shoes, sweater and jeans from Club Monaco, Stella McCartney sunglasses, Necklace from Graziano when you are thinking hard what to wear for thanksgiving. But don't you spill cranberry sauce on your white as white jeans!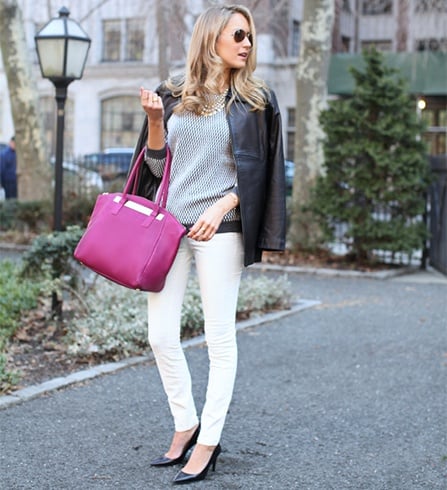 3. Dressing To Impress
If you wanna look fancier, then slip into a high-waisted skirt along with tights and a button-up and it makes a nice thanksgiving outfit ideas.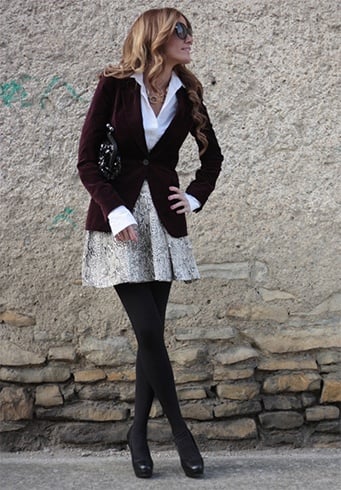 But yes, nothing comes close to fall fashion like a crimson sweater dress with a golden bow belt. It makes a fancy thanksgiving dinner outfits.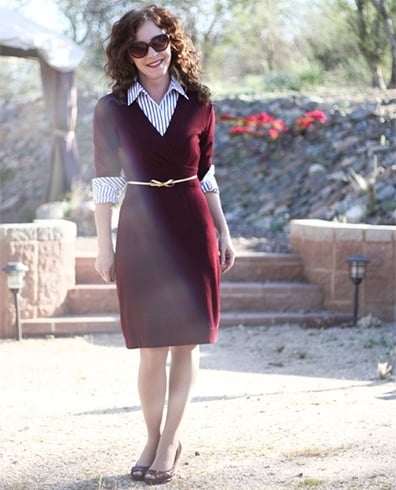 4. Staples For Cold Weather
No thanksgiving outfits 2017 is complete without boots and a scarf. These are basics which are given. With a beige bag, beige sweater and beige scarf, it is a beige twist to thanksgiving costumes. And the reddish brown boots are a perfect flair.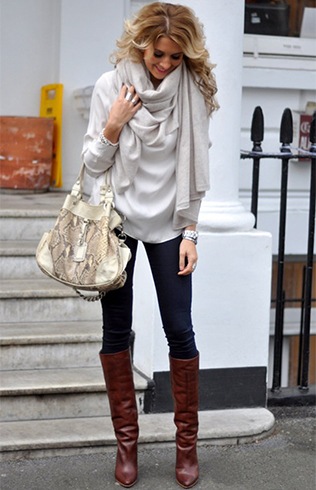 Mini skirt and mixed prints in stripes and leopard work too especially when you are thinking what to wear for thanksgiving.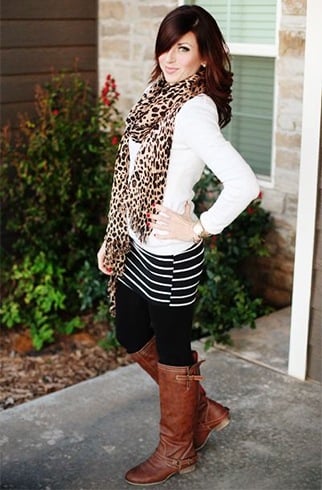 5. Floral Charm
Hey this floral mini skirt could also double up as the Thanksgiving table cloth. But this is no reason why it makes it a festive thanksgiving outfits for teenagers.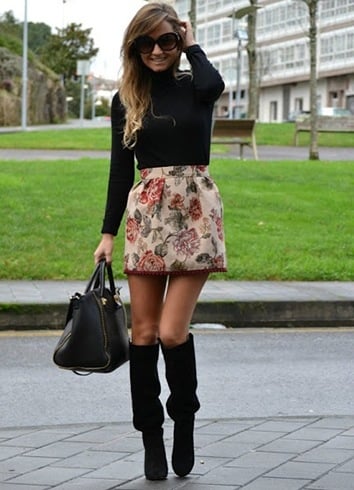 Wanna look perfectly dressy on what to wear for thanksgiving? Switch over to floral printed pants and pair it with a chunky orange yellow sweater. You will get a taste of thanksgiving outfits 2017.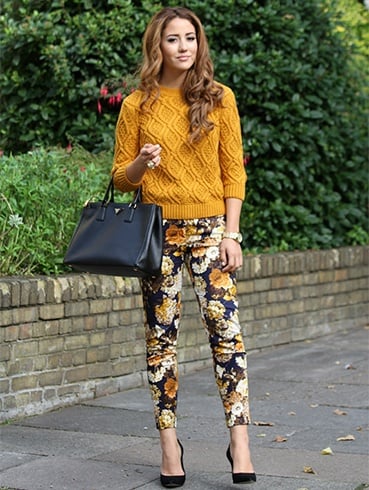 Here is a slideshow of thanksgiving outfits 2017 which you could indulge in:
1. Long-Sleeved Dress And Leopard Heels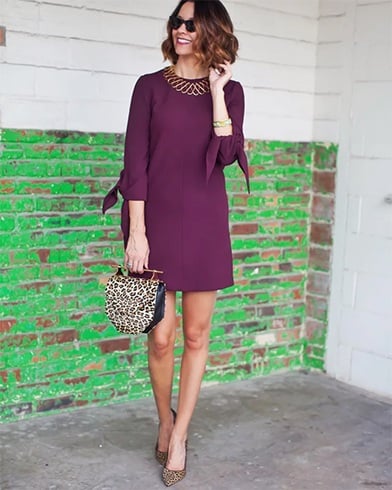 2. Tank Dress, Waistcoat, Booties
3. Fit And Flare Dress, Booties, Hat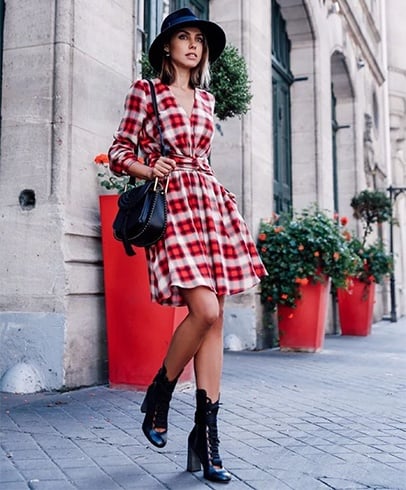 4. Structured Tank And Set Of Culottes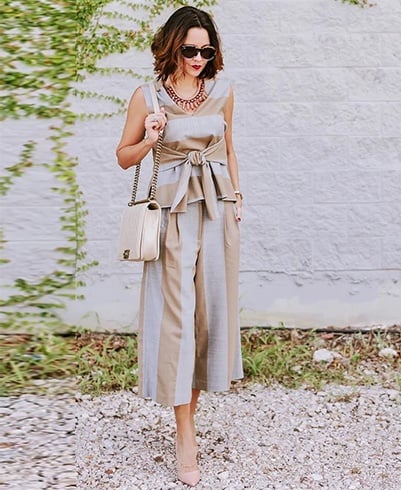 5. Sweater Dress, Blazer, Over-The-Knee Boots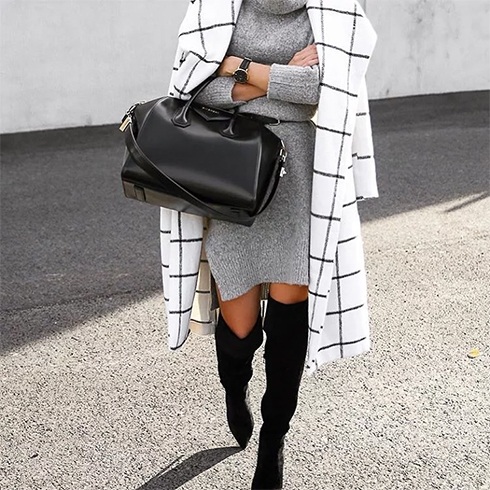 Hope you loved thoughts and ideas on thanksgiving outfits 2017. Teenagers and business women in the field of art, glamour and fashion can rule the world by slipping into thanksgiving costumes. Do share your feedback on how you found thanksgiving outfit ideas.
Images Source: pinterest, thanksgiving