This Thanksgiving, if you just want to escape from all sorts of random questions and unwanted stares then better divert your onlookers' attention towards something else – how about going for some fun nail art ideas? The nail art, which is a huge rage this year, will only add feathers to your fashion endeavor. If you're already high with the Thanksgiving spirit with great outfit, perfect hairdo and struggling hard to resist your temptations then add a bit of flavor to your overall fashion quotient, to drag the spotlight on you.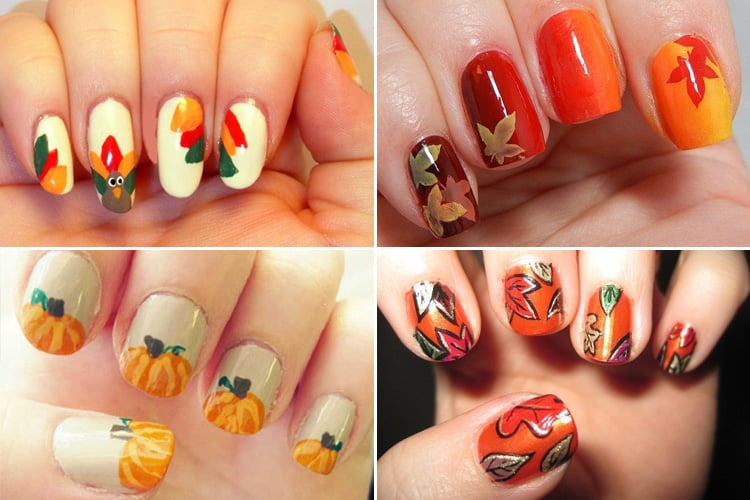 While other women would be busy picking the right accessory for their outfit or simply a new dress for the event, you can just go one step ahead by flaunting your nail art creative side.
By now you would have tried on several manicure designs as per your preference and mood. This time go for something theme-based design that aptly suits the festive mood. Make sure you're donning unique art design, so that even if some women would have appeared with nail art items, your theme-based design would just make you winner of the night.
Thanksgiving Nail Art Designs:
I know you're already busy with other chores, so you may hardly get time to Google around for some ideas. That's the reason, I spent my Sunday evening scouring some great nail art websites and rounded up some great ideas to save your time. So, here we go!
Turkey Nail Art
Since turkey is the ultimate attraction in Thanksgiving, try out some cute feathery turkey designs on your nails. Painting a turkey may sound a difficult task. Actually, it's not if you go through these designs which are absolutely easy for DIY. With such an array of ideas, I am pretty sure you'll pick one that is easy for you.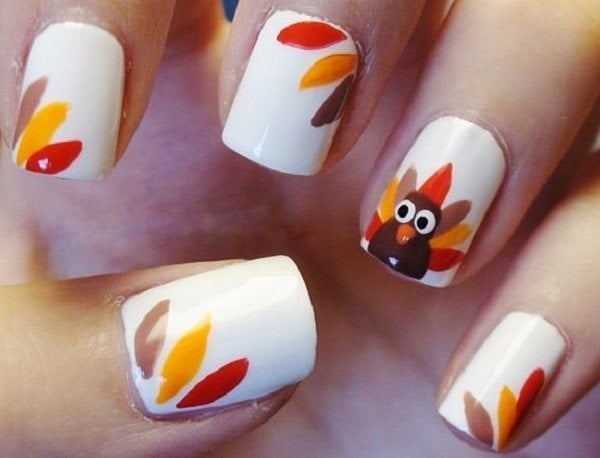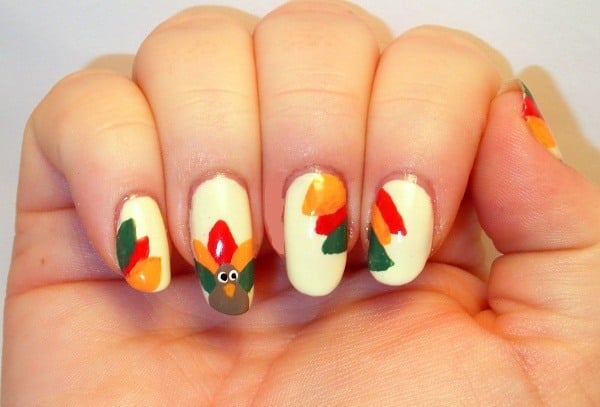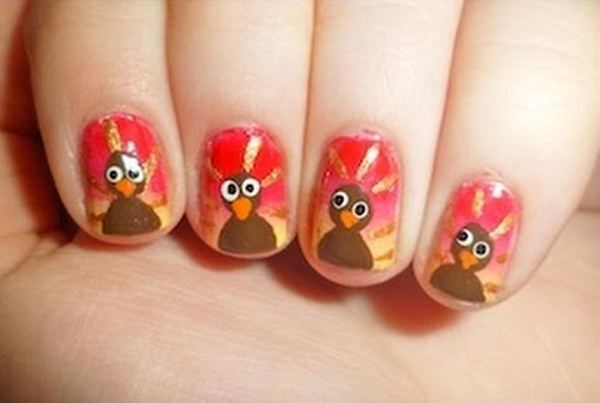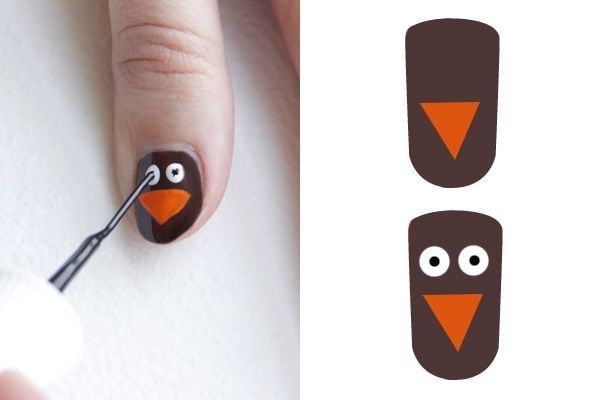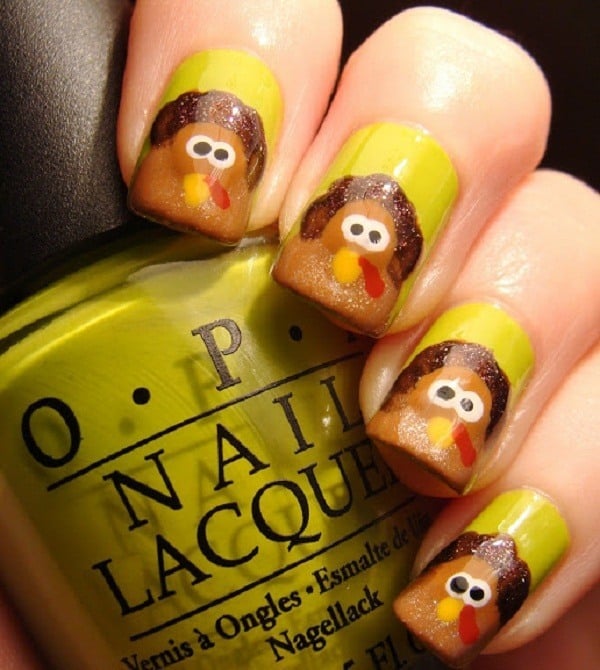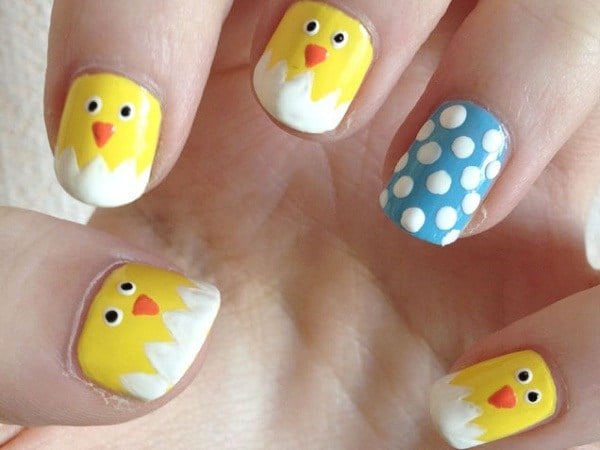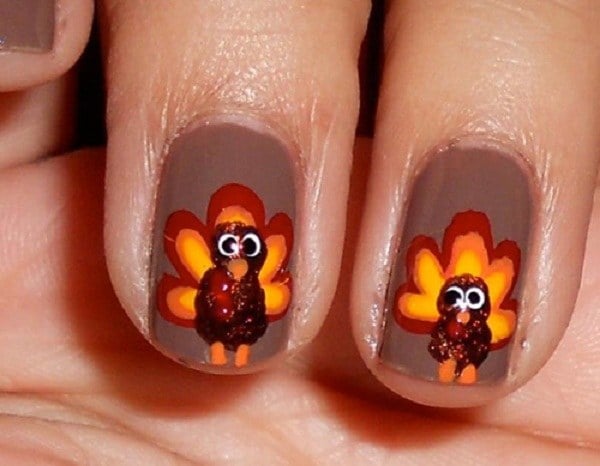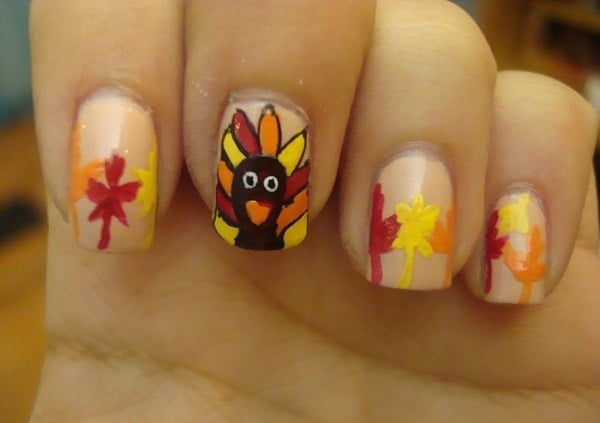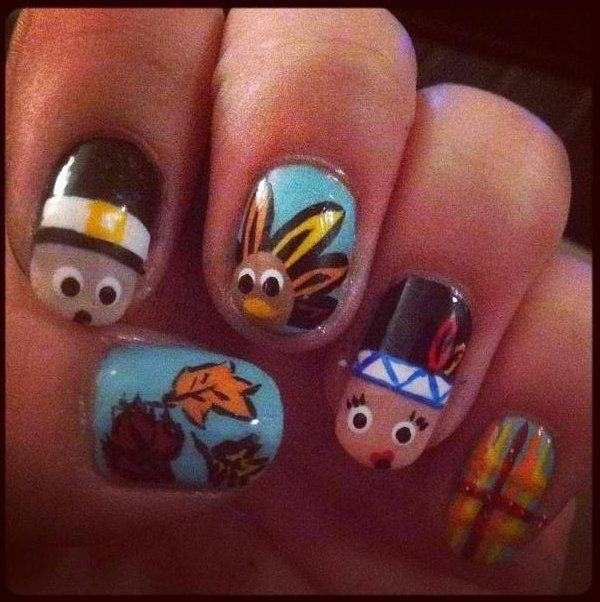 Autumn Leaves Nail Art Designs
Since it's winter, autumn leaves are commonplace. If you did not like the turkey idea, you can go with these fabulous autumn leaves' designs. which are still theme based. Even though I have compiled some easy designs, you can simply pick an autumn leaf and crush it and use it over your nails along-with the paint to give a natural feel.
[sc:mediad]
You can also go for some amateur decals. There aer several autumn leaf nail stickers available in the market. Just put them on and pretend you've painted yourself. PIY! what say?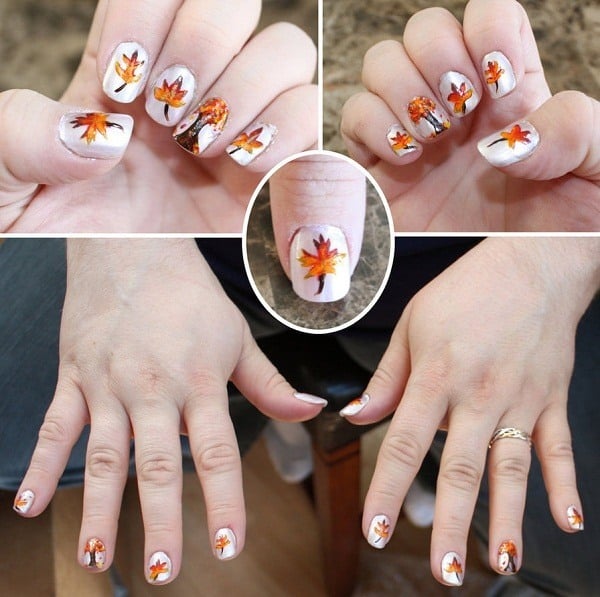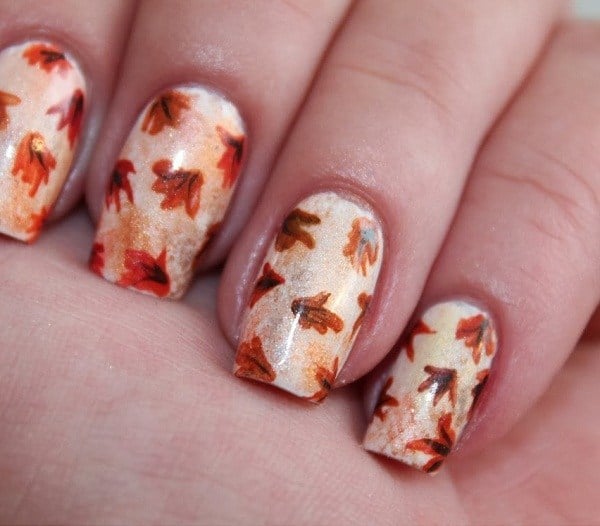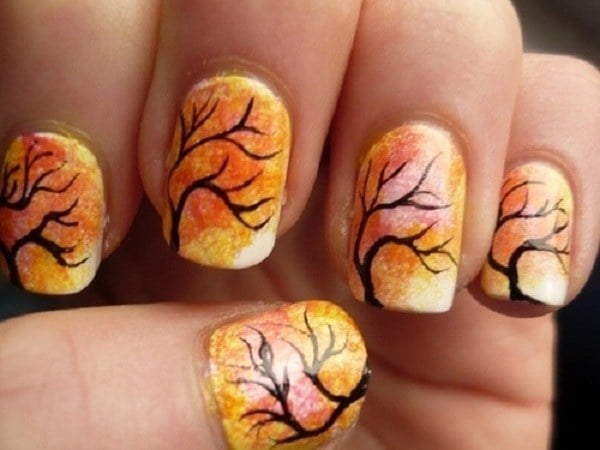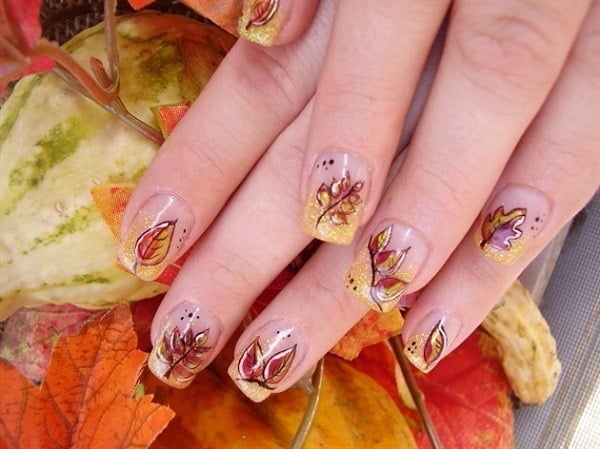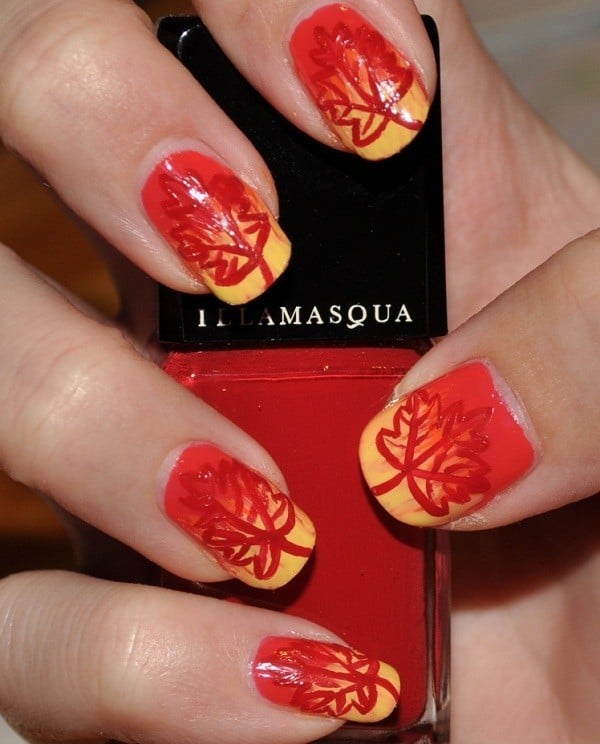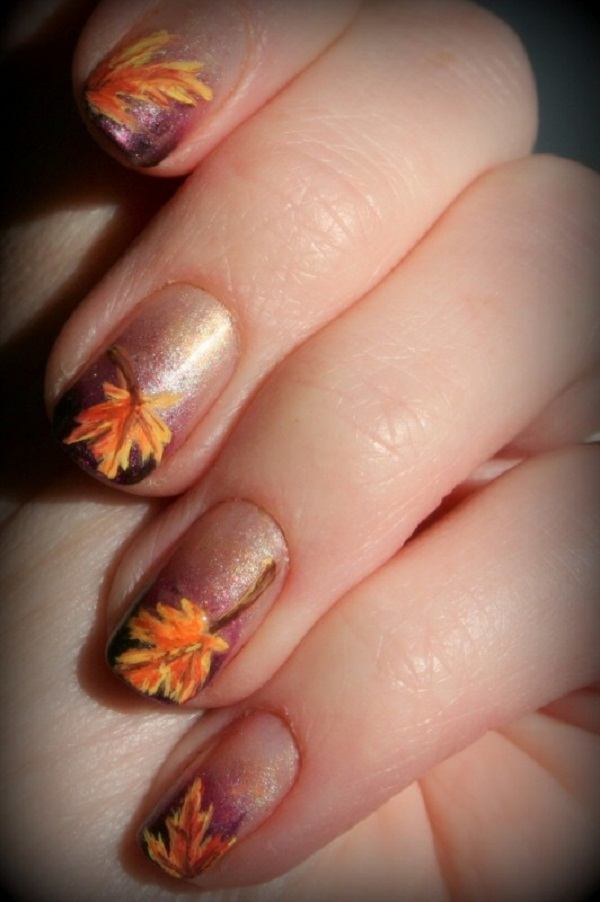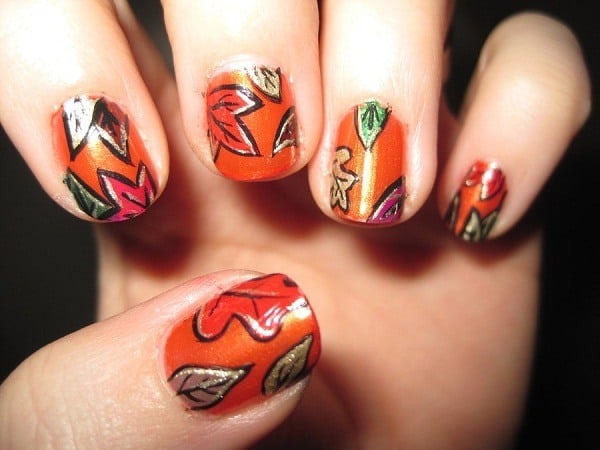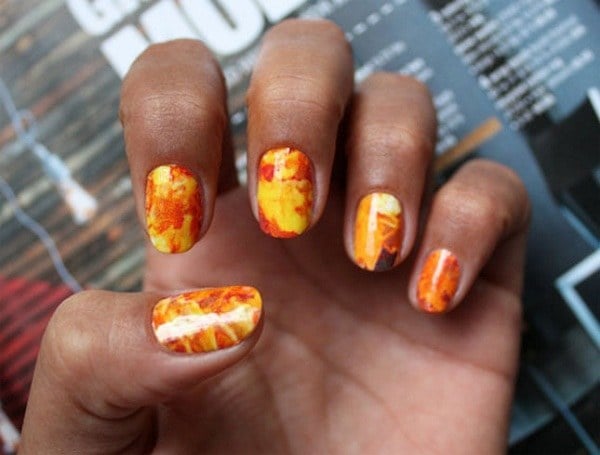 Pumpkin Nail Art Designs
Apart from stuffed turkey and green beans , pumpkin pie is another relishing Thanksgiving dish. You would have come across several pumpkin Halloween-based designs, do have a look at those tranquil designs.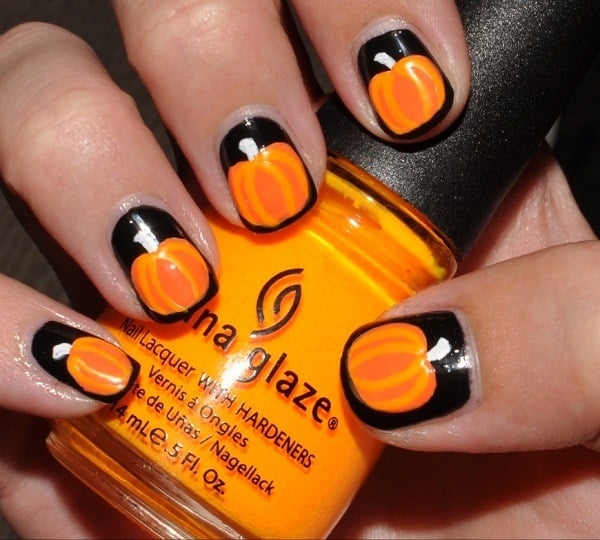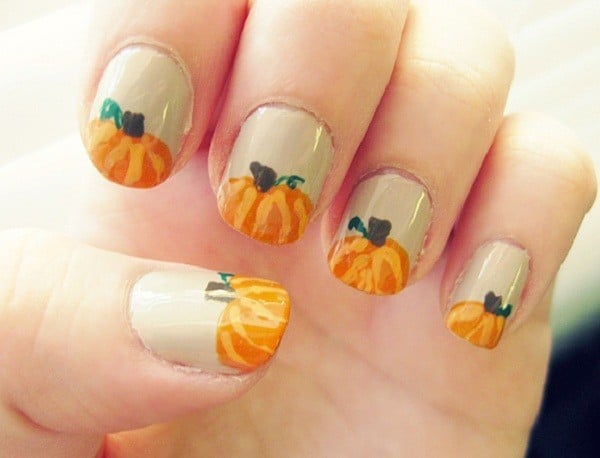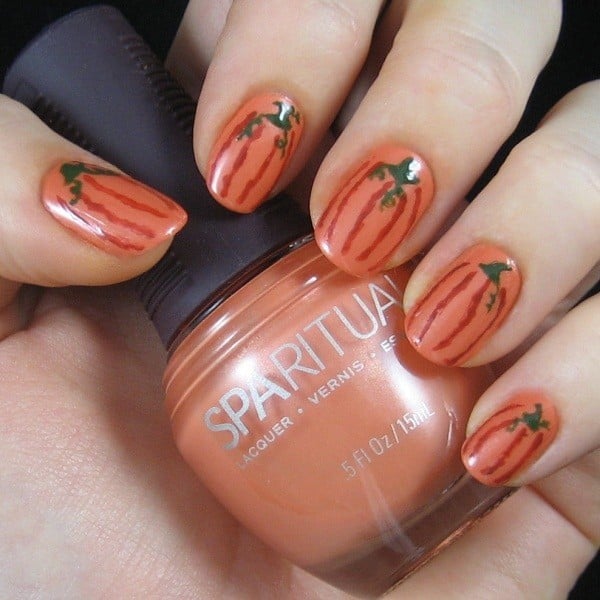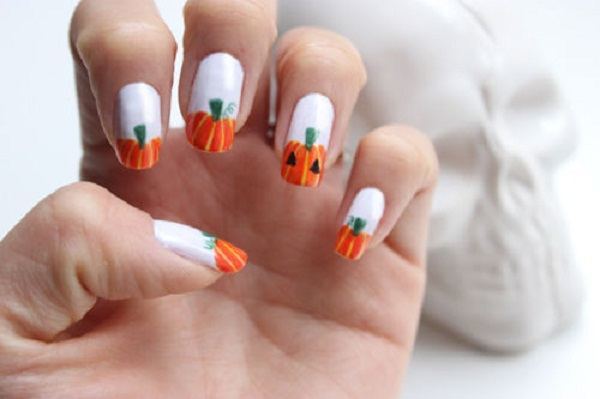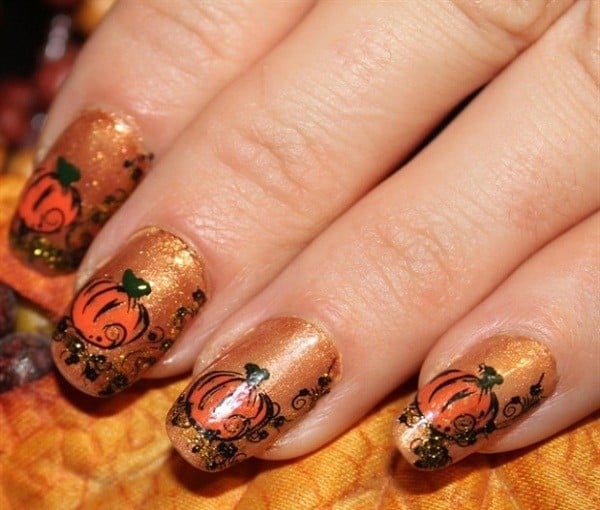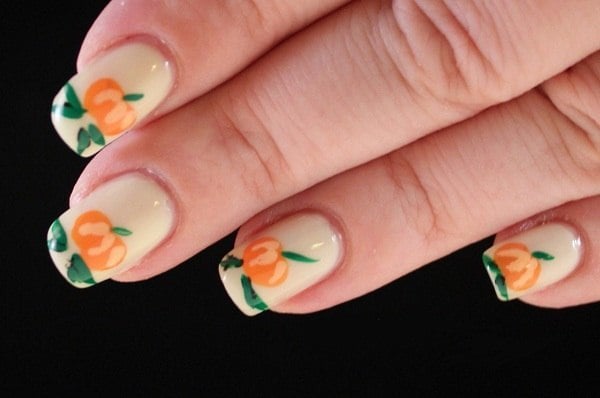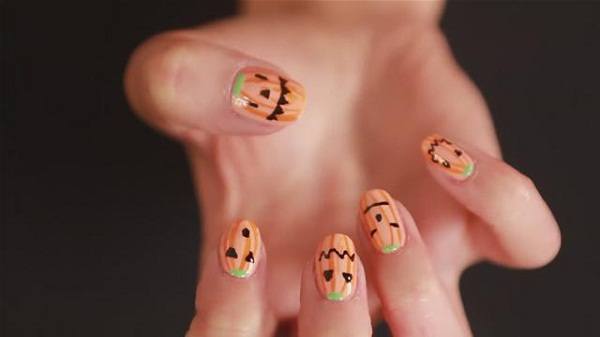 By now I have given you some easy and simple Thanksgiving nail art ideas. While some of these are well-suited for beginners, you can flaunt your creative side by opting for other complex designs. Make this fiesta a memorable and fun-filled affair by opting for some unique fashion trends. And if you're the host then you're bound to look beautiful and at ease. No matter how busy you're with all the preparation, just surprise your guests with your creative avatar as well. So, as to make them feel that hosting a Thanksgiving party was like a walk in the park for you.
Do let me know which designs you liked the best and what are your Thanksgiving plans!
Happy Thanksgiving!
Images Source: pinterest