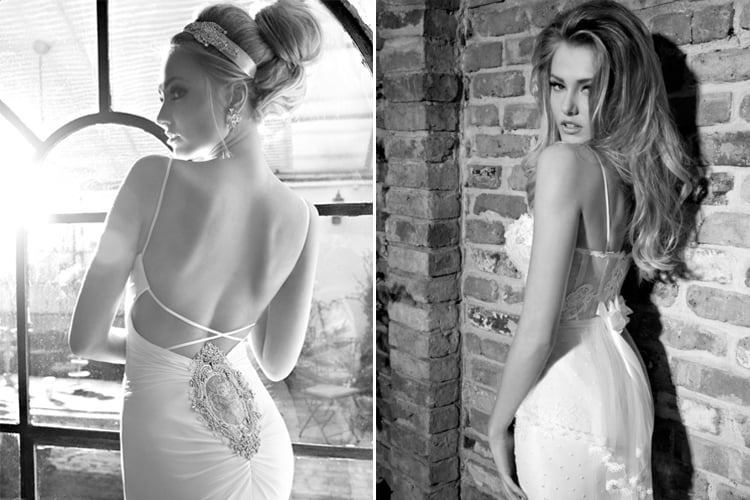 In our previous post, we'd discussed about the personality and sense of style of cancer women. Let's continue with the analysis with some suggestions later on. Read on!
Overall fashion sense
As we've discussed that by nature, cancerians are introvert and even unpredictable. Just don't create an impression from their exterior shell. Underneath that ethnic and traditional outfit, may lie a surprise of seductive lingerie!
As their name suggests, the cancer women prefer to dress in layers. While outer appearance can fool people around assuming them to be conservative, their soul mates are only aware of their wild side.
They always prefer feminine style rather than any kind of androgyny fashion.
However, their fashion quotient highly depends upon their mood. They fashion keeps changing from one day to the other depending on their mood swings.
They usually fall for soft fabrics with less detailing of lace and embroidery works.
As we've already said the cancer women love vintage stuff. While some girls adore their grandma's jewelry, others look for vintage stuff while shopping.
Be it clothing or accessories, they enjoy pieces which have meaning and are sentimental. Their collection always has a story to tell you..
Everyday fashion
Mostly, cancerians love to put themselves in pajamas. They enjoy as much a traditional as a contemporary yet classic look.
[sc:mediad]
They always prefer natural fabrics, including cotton, terrycloth and flannel. As discussed, their favorite colors include silver, pearl and pastels.
Night-out fashion
Although these ladies are home buddies and love to be in their PJs, they enjoy occasional night-outs too. Their fashion take may not be that loud but they know how to carry themselves.
Women with cancer zodiac sign enjoy bootcut jeans with peep-toe heels and white, being their favorite color – they prefer white tops. However, deep inside they are always traditional and always look for ethnic items.
They are quite fond of accessories. Pearl and silver interest them most. They don not like to over accessorize their look either, so just an elegant touch such as a small drop of earring or vintage brooch makes them happy.
Handbag is a must-have accessory for those ladies. A statement bag with less to no accessory can work easily for them.
Bringing out your zodiac fashion
You may not be aware, but unknowingly you are many a times attracted to certain fashion based on your cancer sign. Your love for sophisticated and elegant style and your approach towards classy things are only bespeaking your zodiac sign characteristics.
FYI: Cancerians by nature, always love to make others feel good. So, when you're taking your wife, sister or mother for shopping whose sun sign is cancer then make sure to let them speak their mind. They may just nod their head for outfits you pick for them only to keep your likeness. It's better to allow them to pick their desired stuff.