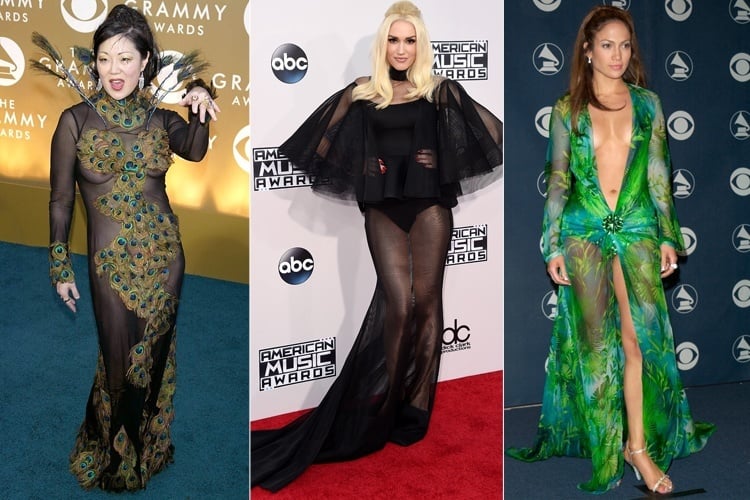 Radical is the in thing and what may look like a shocking dress on red carpets worldwide, may just be the next fashion statement most PYTs across the globe would adopt in a few weeks or months from now. A far cry from the fairy tale gowns, long flowing cocktail haute numbers and the princessy styled clothing by designers so eminent, our Hollywood pretty celebrities have donned on a new avatar it seems. Some like it androgyny whilst others wear the suits! Pretty much shocking dress on red carpets for those who never imagined our leading ladies in anything less feminine; if clothes maketh the man, so does it for the woman as well! No questions about the same, here are a couple of radical and very shocking dress on red carpet worn by the starlets. Take a look!
[Also Read: Embarrassing Stage Falls, Slips And Trips]
Talking About The Skimpy Red Carpet Dresses
Bold, vivacious and very strong as fashion statements, we have seen many leading ladies from the silver screen, the world of music and arts as well wear them like there's no tomorrow. So here are a couple of radical statements made by leading sirens in the skimpiest yet very chic haute designer collections.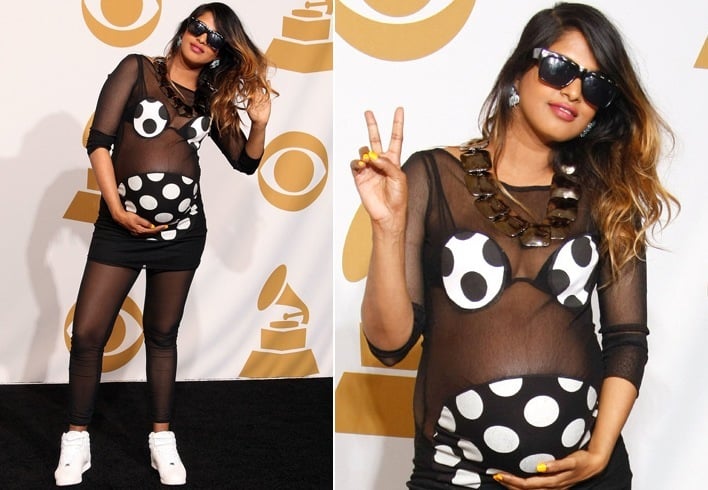 1. What Were You Thinking Riri?
Rihanna at the esteemed annual Council of Fashion Designers of America Awards sparkling in a netted frock and that too completely see through! What was the good-girl-gone-bad-prodigy thinking?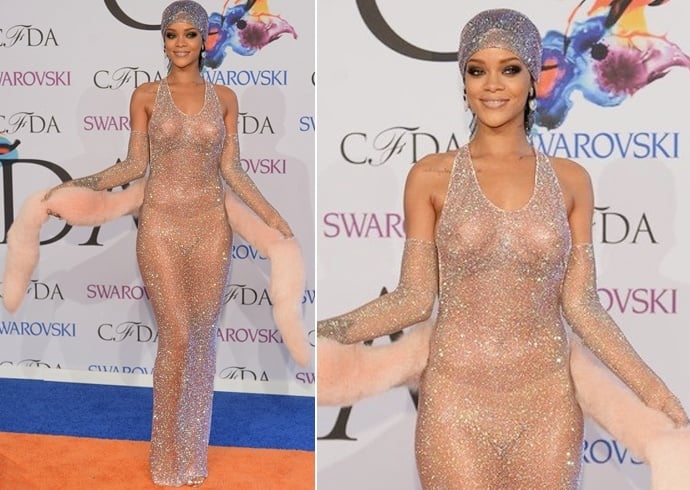 2. Almost Naked For Miley Cyrus
Revolutionary and girl-gone-wild as teemed by most media honchos and the music world, Miley Cyrus is the reason why the undercut hairdo looks cool on girls. Wait, we aren't talking about her hair or makeup, but what she wore when she hosted the gig at the 2015 MTV Video Music Awards in Los Angeles, California, on August 30, 2015. Come on Miley!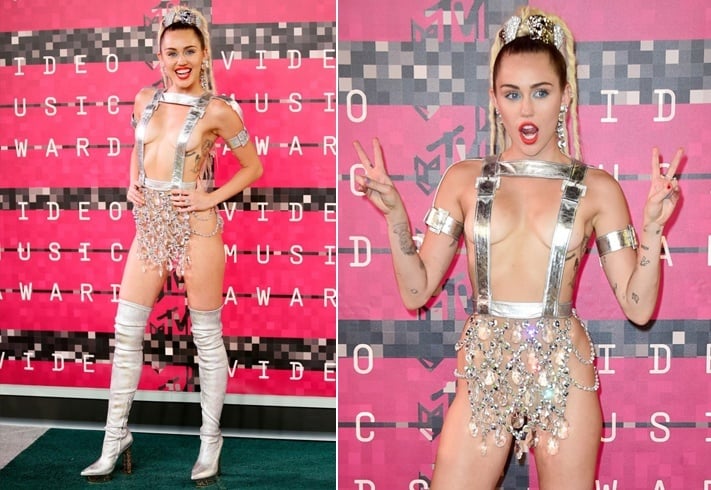 3. Does A Lady Dress Down?
British socialite Lady Victoria Hervey grabbed headlines the next day after her appearance at the Golden Globes 2014 after party. It was her dress, designed by Indian designer Gaurav Gupta that caught the shutterbugs fancy- not in a positive ladylike way though!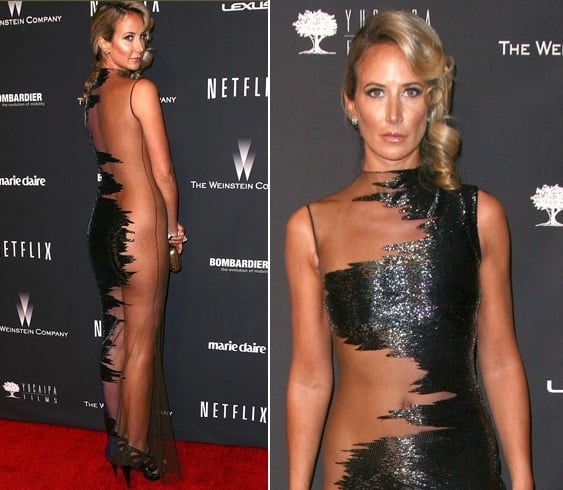 4. All That Green Fuss By J.Lo
A semi sheer printed fabric low V neckline evening gown for the Grammys 2000 red carpets, is what J.Lo made waves with. Needless to say, all eyes were on her voluptuous curves and the media frenzy couldn't be controlled any more, not more than the number of tapes and pins that were used to secure the green flimsy gown in place.
[Also Read: Celebrity Hair Disasters]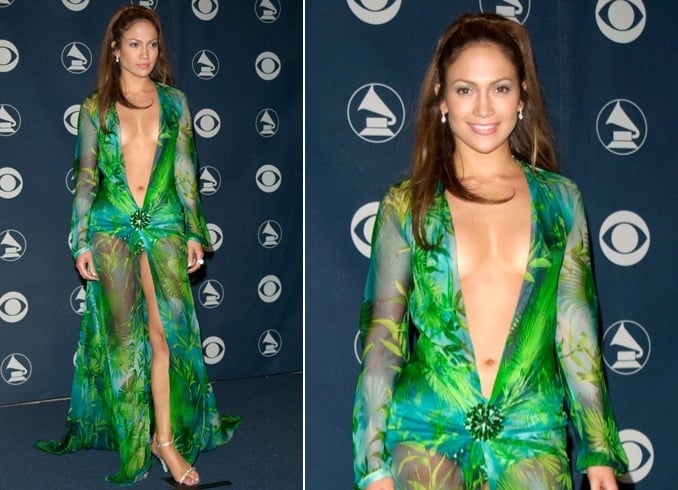 5. Nets And Bets By Irina Shyak
The 20 something celebrity model at the 2015 Vanity Fair Oscar Party in Beverly Hills, California, on February 22, 2015 shocked the onlookers in tiny bits and pieces on her body, masquerading as a cocktail red carpet gown!
[sc:mediad]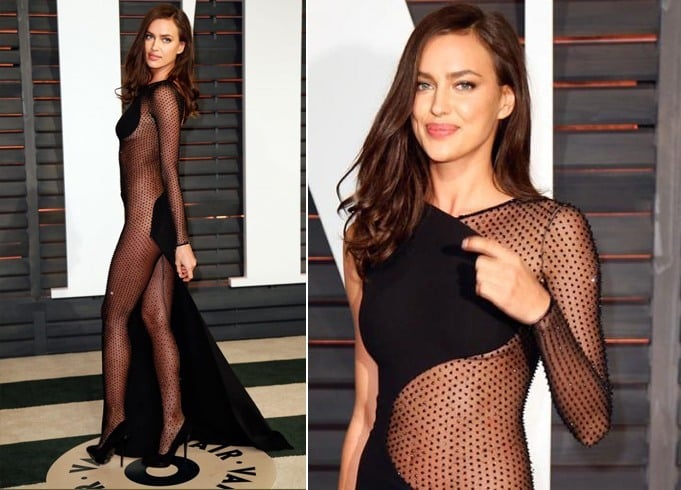 6. Seen My Knickers Anyone?
Celebrity singer Gwen Stefani doesn't feel shy to reveal what lies beneath- her knickers this time was flashed for the media hype to rise and for the many onlookers to gasp away till kingdom come. We wonder which world she lives in thinking about dressing in such revealing red carpet dresses for the esteemed AMA (American Music Awards) and why!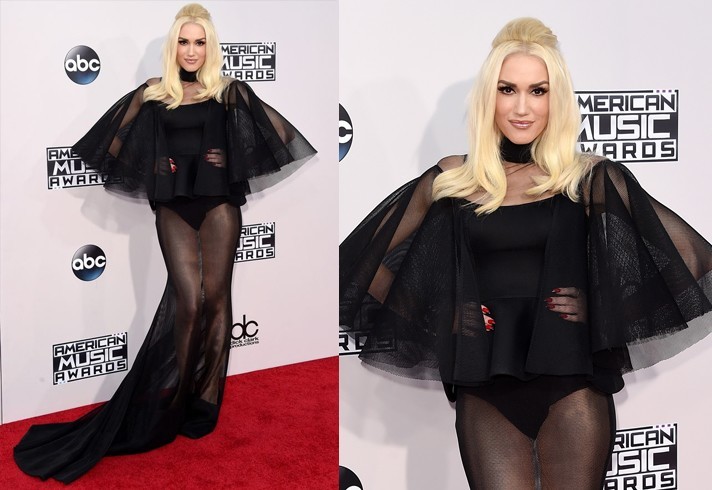 7. Need More Tape To Tape The Loose Ends
She sang an ode to unbreak her heart and her Spanish fly number took the world by storm, singer and composer Toni Braxton thus decided to pay it forward in the skimpiest way possible! Ouch that trail gets so tiringly nasty at the 43rd Grammy Awards!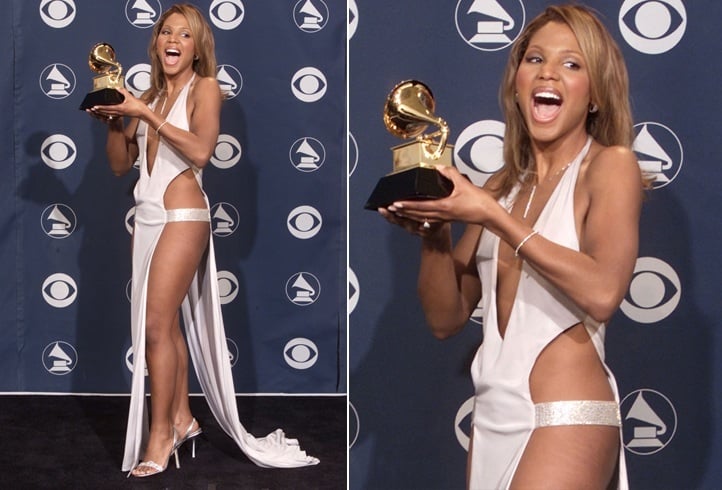 8. A Peacock Died In Shame
Somewhere maybe, but the peacock clan may not be too happy with the way comedian Margaret Cho flaunted their clan on the red carpet at the 46th Grammy Awards in 2004! Nothing was left to imagination, and we wonder if this is why Katy Perry sang the song 'I wanna see your peacock'?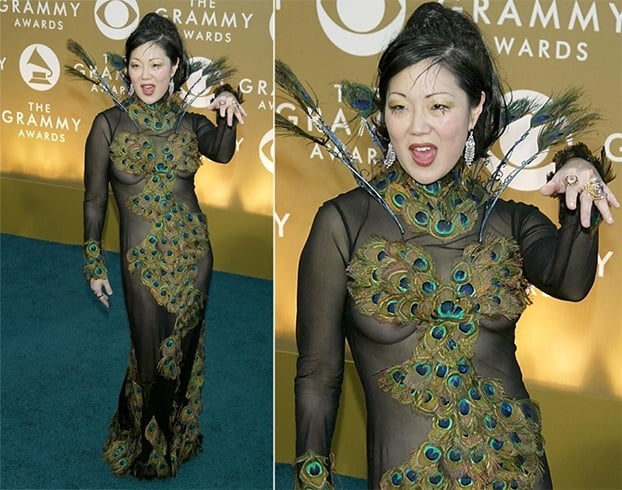 9. Risen From A Lily Pond It Seems
Celebrity Imogen Heap it seems rose from her slumber amidst lilies in a brackish pond, and headed straight to the 49th Grammy Awards gracing the red carpet and mingling with the paparazzi thereafter!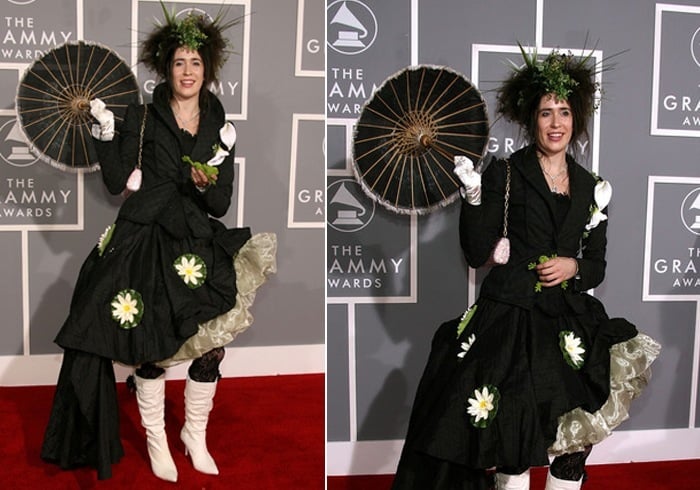 10. Red Riding Hood At The Red Carpet?
Nicki Minaj is known for her quirky ways and styles, and we don't know if she's vying for attention or not, but the singer cum actress was seen with a make belief papal minister as a date all dressed as red riding hood at the 54th Grammy award ceremony!
[Also Read: Worst Of Bollywood And Hollywood]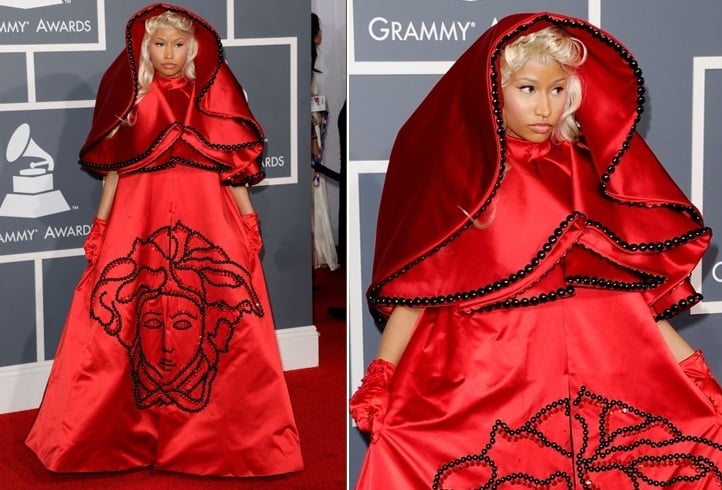 Before you say you saw it all, think about the photographers that had to deal with this all watching celebrities in horrendous fashion disasters red carpets could throw at them!
Images Source: buzzfeed.com, magazine.foxnews.com