Looking one's beauty best is a dream most women have. While owning an exclusive beauty product range is more of a need than luxury now, women have now become more sceptical about the products they use. Be it from an established cosmetic brand or an upcoming one, one only spends if they are convinced.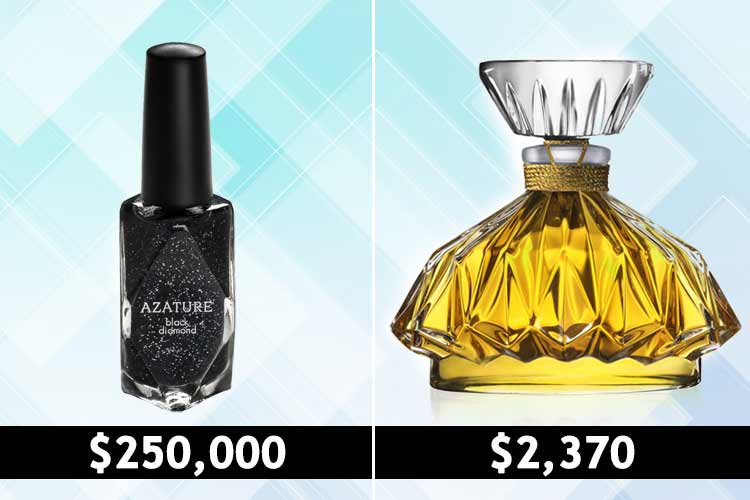 While most think good beauty products are priced exorbitantly and that no one would want to invest in them over the odds, hence we recommend browsing before buying. With a motive of giving a gist of the extravagant price list of the world's most expensive beauty products, we have curated a list for our ladies to have a look at. Have a look to find out how much you ought to save before buying that dream beauty product you wish to own.
List of 17 Expensive Beauty Products:
While the beauty products in the list do not inspire quite as much, they are the most expensive as you can purchase today. Scroll through to see the 17 Most Expensive Beauty products in the world!
1. Most Expensive Nail Polish:
Azature Black Diamond Nail Polish is a fine jewelry company that makes this world's most expensive nail polish, made with black diamonds.
Estimated Price: $250,000
2. Most Expensive Lipstick:
Kanebo Sensai Collection has the most gorgeous red lipstick in the market. The formula is derived from Japan's Koishimaru silk and other ingredients that are present in the astronomically priced skincare products.
Estimated Price: $55.00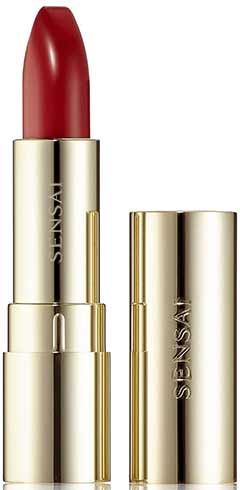 3. Most Expensive Toothpaste:
Considering most of us do not spend more than $5 on a tube of toothpaste, the Theodent 300 Clinical Strength Whitening Crystal Mint for $140 tube seems quite expensive. Containing patented compound Rennou™, this toothpaste is said to stimulate enamel growth and whiten teeth with use.
Estimated Price: $140.00


4. Most Expensive Lip Balm:
To discover that there is a lip balm like Sisley Paris Confort Extreme Nutritive Lip Balm which costs $97 is surprising, to say the least. We'll probably pass this one unless it guarantees extraordinary results.
Estimated Price: $97.00
5. Most Expensive Parfum/Perfume:
The world's most expensive parfume is Jean Patou Joy Baccarat Pure Parfum. It is formulated with over 10,000 flowers, that are harvested during a two week period in the French Riviera. The fragrance is the extracted from it thus making it one of a kind.
Estimated Price: $2,370
6. Most Expensive Facial Serum:
The Natura Bissé Diamond Life Infusion serum is formulated by Spanish beauty brand Natura Bissé. It can deliver an instant lifting effect that redefines your facial contours.
Estimated Price: $610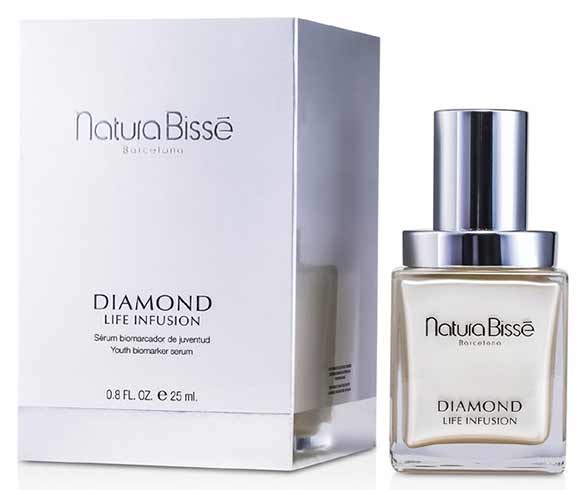 7. Most Expensive Moisturizing Cream:
The La Mer Crème de la Mer Moisturizing Cream is a nutrient-rich formula enriched with fermented sea kelp. Dr. Max Huber created this very expensive cream to heal his skin after a terrible experiment which left his skin burnt. His skin healed nonetheless, but the price of the product remains too high.
Estimated Price: $2,735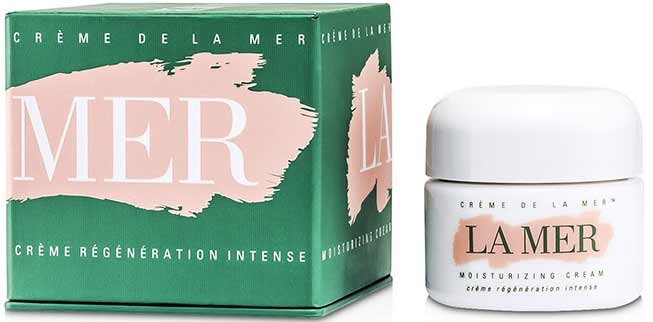 8. Most Expensive Wrinkle Cream:
3Lab Super Cream reduces the appearance of fine lines, wrinkles, and ageing. The cream results are pretty instant. The 50 exotic ingredients used in the product are the reason for the steep pricing of the product.
Estimated Price: $900
9. Most Expensive Skin Treatment:
Guerlain Orchidée Impériale Black treatment guarantees to correct different types of skin problem. It is recommended to be used for skin treatment only twice a year.
Estimated Price: $1,750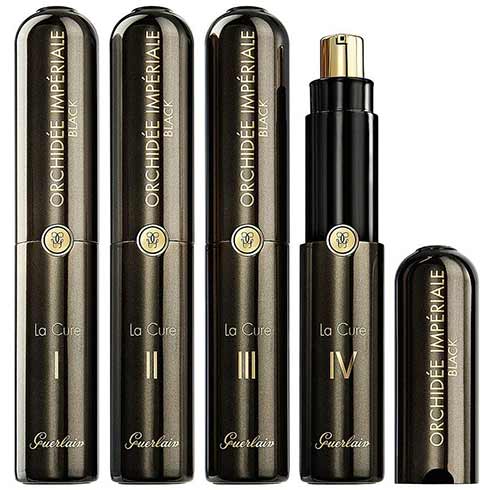 10. Most Expensive Face Cream:
Clé de Peau Beauté Synactif Intensive Cream contains Retinol ACE, green tea, and Vitamin E. All these ingredients are found in all drugstore brands. But we are left wondering what the $1000 pricing has to do with the brand name or with the quality?
Estimated Price: $1,000
[sc:mediad]
11. Most Expensive Hair Brush:
The handmade range of hairbrushes from Mason Pearson hairbrushes are priced from $150-315. No one would wish to have a bad hair day with that kind of price tag.
Estimated Price: $150-300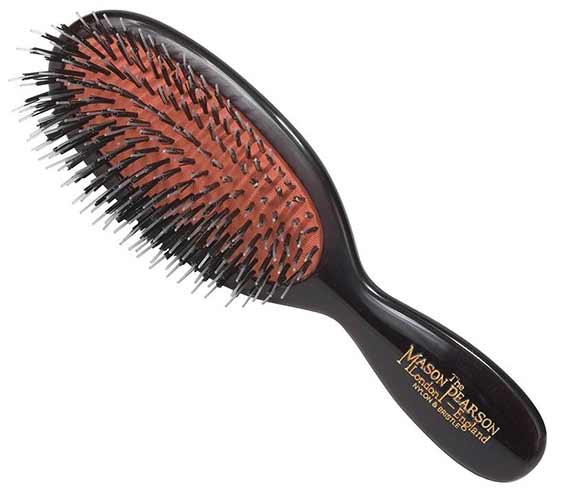 12. Most Expensive False Lashes:
The faux eyelash company Kre-At Beauty Gold and Diamond False Eyelashes features two expensive pairs-one with diamonds and 18 karat gold and the other one with 24 karat artisan foiled gold accents. These eyelashes are made exclusively for Barneys in New York.
Estimated Price: $1,350
13. Most Expensive Facial Mask:
The California-based Adore Cosmetics Golden Touch Facial Mask has created the most excessive sheet mask in the world. It comes with a price tag of $3,300 and features restorative power of pure gold for replenishing your skin.
Estimated Price: $3,300
14. Most Expensive Foundation:
La Prairie Skin Caviar Concealer and Foundation is a natural looking formula infused with caviar. It is known for treating blemishes while keeping the skin soft.
Estimated Price: $215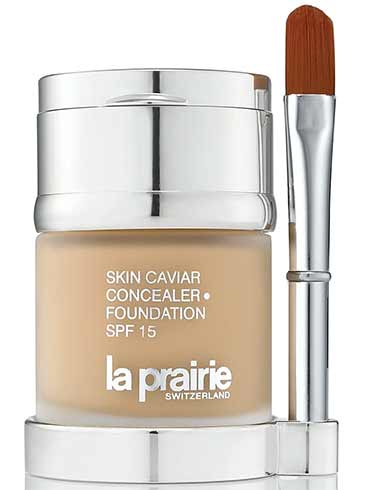 15. Most Expensive Facial Mask:
The Guerlain Orchidée Impériale Mask comes with Gold Orchid Technology and promises to replenish skin energy and vitality. The soy protein extract firms and lifts skin while the mango seed butter hydrates and nourishes skin.
Estimated Price: $385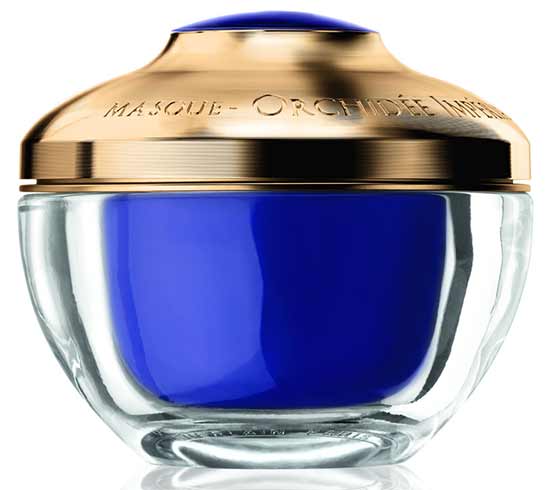 16. Most Expensive Eye Serum:
The RéVive Peau Magnifique les Yeux Youth Recruit for Eyes guarantees visible results in four weeks. It's exclusively designed Bio-3 Cell Renewal Complex Formula reduces dark circles, crows feet, and puffiness.
Estimated Price: $750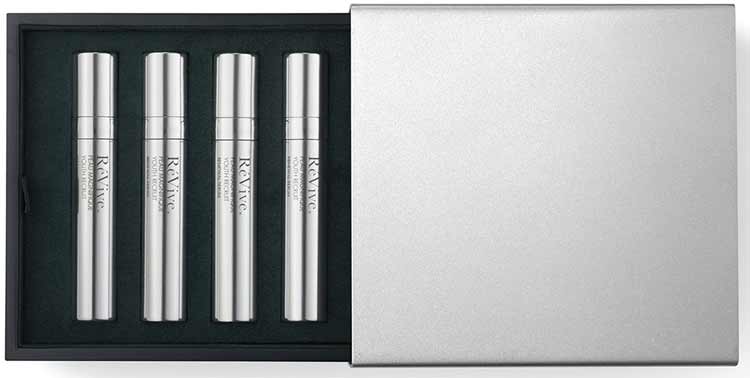 17. Most Expensive Night Recovery Treatment:
Orogold 24K Nano Night Recovery is infused with 24-karat gold and essential oils to deliver hydration into the skin. It's main ingredient is Nano-gold which penetrates into the deepest of skin layers to ensure younger looking skin.
Estimated Price: $1500
Disclaimer note:
All information provided in this article is for your information only and may not be construed as professional advice or instruction. No action or inaction should be taken based solely on the contents of this information; instead, readers should consult appropriate dermatologist on any matter related to skin care problems.
These are some of the top most expensive cosmetics. Do you think we should review similar products, too? Write in to us at the comment box below and we would happy to respond.