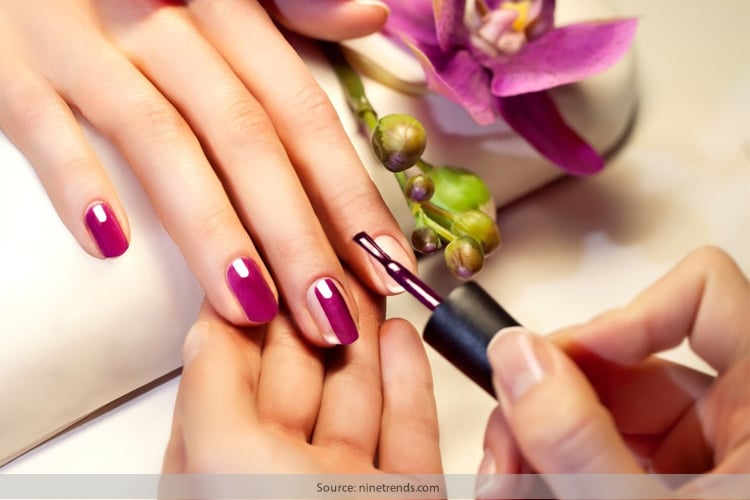 Addiction is serious business. Whether it is catching the latest bytes on fashion, beauty, dating, or having fun, or finding out the happening thing in retro music, dance or whatever, we all love to keep us abreast of the latest and the hottest.
And Shellac manicure is the next go-to thing in the manicure industry. It's actually a trend like neon shoes or printed pants that has hit the beauty industry.
[ Also Read: Reverse French Manicure ]
Now you will ask what is a shellac manicure, how long does a shellac manicure last which makes it most suitable in the nail grooming business. Plus what is the difference between shellac and gel manicure.
The beauty of Shellac manicure is that it can last up from 15 days to a month without any room for chipping off, breaks or the need for extra coats. That's because shellac technicians usually paint four to five layers of polish and drying each under a UV light.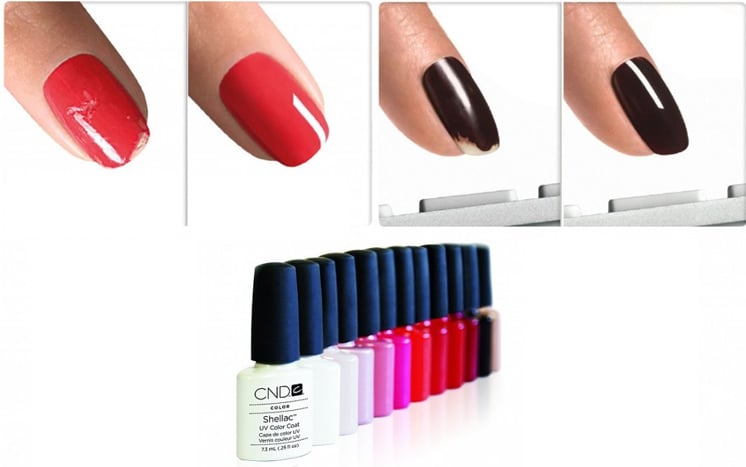 Doesn't this manicure with shellac sound like a dream come true? Let us get a better understanding of manicure types shellac, shellac manicure colors, how to remove shellac gel manicure, shellac manicure safety, shellac manicure process before we touch upon shellac manicure damage.
Plus Points Of Shellac Nails
[ Also Read: How To Have A Long Lasting Manicure ]
Shellac manicure is a fantastic choice when it comes to having durable nails but on one condition. And that is your nails ought to be healthy.
For starters, shellac nail is a hybrid nail between regular nail polish and gel nail polish. In fact, shellac nails are applied in the same way ordinary nail polish is. The difference is they are cured the same way gel nail polish is (which means with a UV light).
Since the gel polish is cured with UV or LED light, what you get is longevity of gel nail polish. Designed to be super strong shellac nails don't chip while staying thin.
CND's Shellac nail polish lasts for minimum 14 days which is a major blow to the old traditional manicure which have a low lasting appeal owing to their faster chipping, peeling, cracking.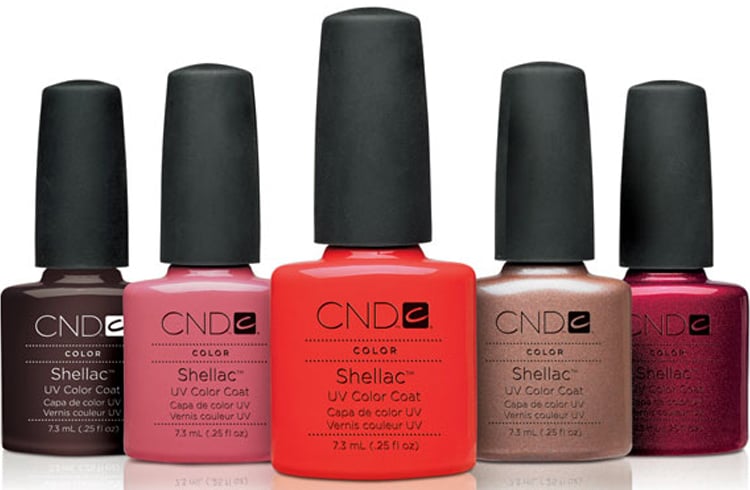 As for the shellac manicure colors there are an exciting and whopping 74 designer shades available. All you need to do is take your pick.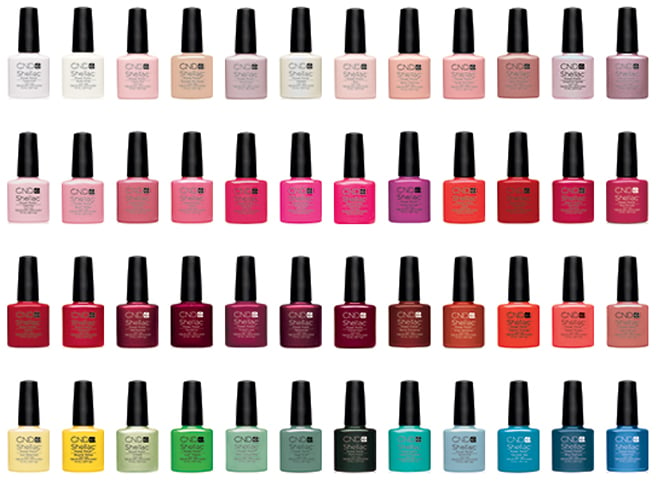 Once you are through with shellac manicure there is no such need to worry about bumping into things with your hands. After all, they have been designed not to damage your natural nails.
Taking of the difference between shellac and gel manicure, both of them are the same. Only thing is gel manicures tend to be thicker and longer lasting.
However, if your nails and cuticles start to peel off, or get damaged then refrain from applying gel polish on them. There are external factors too such as pool chemicals which can cause peeling or chipping to happen.
[sc:mediad]
But not to worry. Experts believe that a LED light lamp is a much safer way to cure gel polish. Applying a sunscreen on hands before application of the polish helps shield your hands from UV light.
Cons Of Shellac Nails
Coming to the cons of Shellac manicure you need to visit a salon to get yourself a true shellac or gel manicure. Though it can be a bit expensive but the advantage of it is that it also lasts long.
Talking about shellac manicure safety, the UV lights used in gel manicures emit harmful rays but at a low dose which doesn't make them harmful. All you need to do is apply sunscreen to your hands. Moreover, salons are resorting to LED lights, which speed up drying.
Watch this user-friendly video on doing shellac nails.
When are you switching over to Shellac manicure? Considering the shellac manicure colors it is a manicure worth trying provided you have done the preparation and looked after the safety aspect.
Now don't forget to like and share this blog with your friends and fast friends.
Images Source: pinterest.com