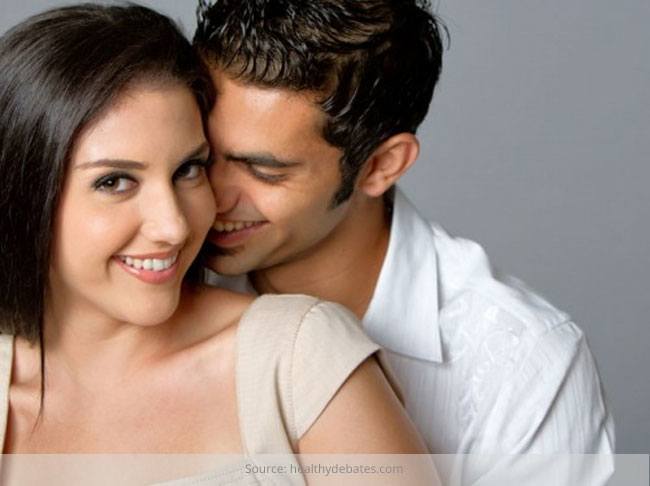 'Good looks' may be the first thing that come to your mind. Yes, it is important, but as they say – beauty lies in the eye of the beholder. Also, we are talking about men here, not boys. When it comes to a serious relationship, there are many qualities that are much more important than a pretty face. Take a look at some of the most common traits that a man would love to see in a woman:
Honesty
Honesty is the strongest foundation for every relationship. From the very first date, men value your honest opinions and reactions. If you do not like something, say so. And on the other hand, if you do, don't play hard-to-get.
Independence
"I need my space"- we are all so familiar with those four words. He needs space, so do you. Being in a relationship doesn't demand 24×7 attention from your partner. You both should have a life out of your little world too. You should spend time with your friends or stay in for some alone time once in a while, while he enjoys his time with the guys.
Communicate
Express yourself – men are not mind-readers. Share your opinions about the relationship or anything else that affects your life. He may not agree with you, but rest assured he will be proud that you stood up for yourself. There is no problem that cannot be solved with a good talk.
Confidence
Strong women are sexy. Nothing makes a woman stand out from the crowd than her strong personality. Be comfortable in your own skin and stop asking questions like "Do I look fat in this dress?", when you know you clearly don't.
Supportive
Sometimes you need to take things into control too. Even the strongest men can have their soft spots. Being a good listener when he's got a problem can be a great gesture. True love is when you accept him as he is and not when you try to mold him into the knight-in-shining-armor from your dreams.
Smart
Helpless maidens are appealing only to teenage boys. We are talking about men here and men are not looking for bimbos who cannot figure out their own stuff. Intelligence is a good turn on and every man appreciates a woman with beauty and brains.
Spontaneity
Men love surprises too. So, don't make him the only one planning romantic getaways or little gifts to bring a smile to your face. You can also act impulsively and take him completely unaware.
Relaxed
No one is excited about a nagging partner and you don't have to be serious all the time. Playfulness can be an interesting quality to keep your man interested. Let go of small arguments and be ready to let down your hair and have some fun, once in a while. Men also love a woman who can make them laugh.
[sc:mediad]
Style
Though good looks aren't everything that he is looking for, you should be presentable to his friends or family. A well-dressed and well-groomed woman with her own distinct style is surely a keeper. Style doesn't mean wearing sexy clothes and makeup all the time. It has to bring forth your personality with whatever you are comfortable in – even if it is pair of jeans and tee or a saree.
Caring
He loves it when you show your maternalistic side. Cook for him once in a while – even if you are not a great cook, he'll surely appreciate your efforts and most certainly return the gesture. Little things like taking care of him even when he has the mildest cold or making sure he is safe when he is out, shows that you care.
These are of course not all of it. I am sure you'll have at least a couple or more points to add. Then again, it is quite subjective when it comes to qualities you look for in a partner. The above mentioned are simply the 10 most common things men look for in a women and often vice versa. Other than these, every relationship will have its unique formula to stay strong.