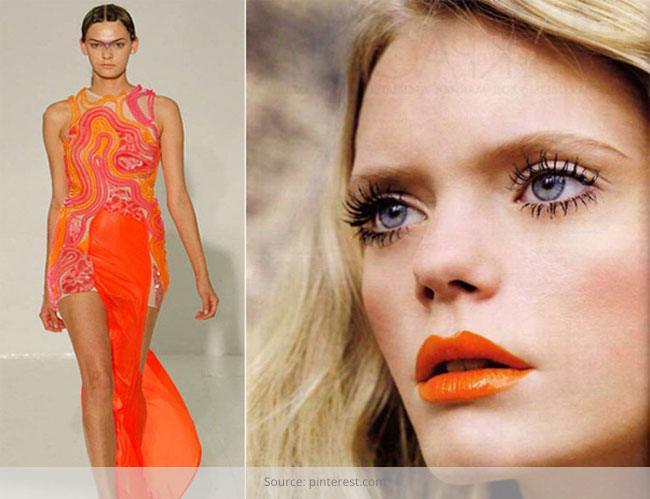 Trends come and trends go but what stay forever is the after effects of those that weren't really successful. The fashion and beauty industry are very experimental and that we get to see a lot of the new changing trends during the fashion weeks, but what we need to understand is that some things need to stay where they belong.
In this post, we have listed 4 such fads that need to die immediately.
1. Unibrow:
Eyebrows are the first noticeable thing in your face. They frames your face. The correct shape of the eyebrows can make or break the way your look. The arch, the size, the thickness all need to be correctly analysed and done according to your face. Very few people pay that much attention to those eyebrows. I suggest you take more care.
Unibrow was once just a facial feature which suddenly became into this trend that wasn't leaving the stations. It['s about time, this eyebrow craze stops right away. It's not something that's fashionable or even aesthetically appealing.
2. Spider Lashes
Some beauty trends scream "look at me"; one such trend is that of the Spider Lashes. It's bold, but definitely not beautiful. This is one of the trends that should come on the runway and leave when the model walks past.
For those who are unaware of the term "spider lashes", it is a technique of wearing a very heavy layer of mascara on both your upper and lower lashes and making them stand alone. The clump looks very solid and the lashes become thick . Trust me, it's creepy.
Always make sure when you pull your wand from the mascara tube, you scrape off the excess, so that when you apply it to your eyelashes they will look just fine.
Tongue Piercing
These days, tattoos and piercings have become so common that you start getting different parts of the body pierced just for kicks. Piercing the ears, nose, belly button, eyebrows, lips were all tried and tested, so what came next was the tongue. It grosses me out but to each their own. Hats off to those who have their tongue pierced.
But I suggest you immediately get rid of that piercing because of a number of reasons.
Medical complications after a piercing are many, from allergic reactions to bleeding; there is a lot to worry about. There have been a lot of times when the piercing gets infected and creates further complications.
[sc:mediad]
When there is a little bit of blood also involved, the chances of catching an infection become plenty. In worst cases, you could even get HIV, hepatitis, and so on. In addition to this, tongues piercings could break teeth, and to an extent even affect your taste buds.
White Kajal
When kajal was black, it was beautiful, when we got them in shades of blue, green, pink, purple, our eyes looked prettier. But when those shades went to stark shiny white, it just became dangerous looking. Even if you have already bought the white kajal, I suggest you use them in a slightly different way.
The application of the white kajal became popular in just a short while. As much as the trend was new and coming, it looked distasteful. Indian women wearing the black kajal is an age old tradition that gives us the added elegance and beauty. It's something that we all swear by till date.
In India, Lakme came up with the first White Kajal in their Eyeconic Kajal collection. It's a creamy white kajal that's smooth to apply and has a silvery texture to it too.
We should be very careful while adopting a trend. Every single thing in life comes with a timeline. The birth, the acceptance, the rise and then the fall. Some trends don't see even the rise. Those items of beauty or clothing that don't follow the rise and fall are those Classics that never lose charm. For example, the red lipstick – this trend will never die.
Every idea in the book should see their light of day and disappear with the darkness. Here I just had four trends that need to go away right away, but the market and fashion circle is flooded with such FADs. You need to scan for ideas and pick only those once that aren't so destructive to your look and image. Keep yourself updated for what this year's most astonishing trends are.