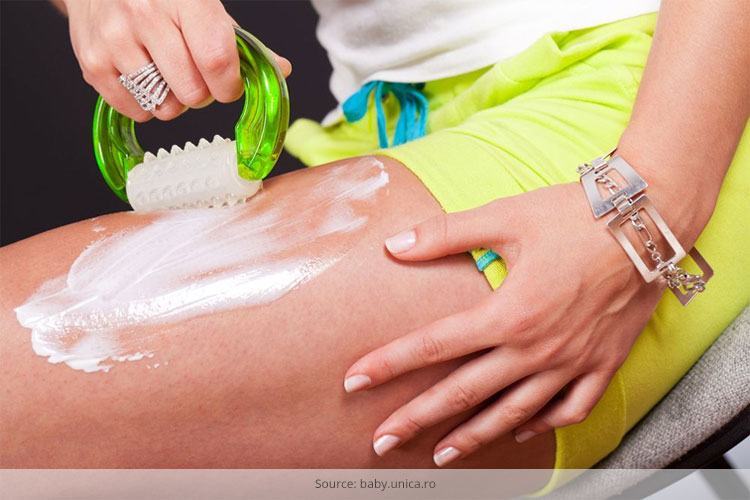 Ditch those costly cellulite treatment creams that have made promises galore, and learn how to DIY anti-cellulite creams for your own good at home! But before you do that, let's learn a little more about the term 'cellulite' and the causes; prevention is always better than cure, so why not make a few lifestyle changes and gain a firm happy skin in the bargain!
Cellulite: A woman's worst nightmare
Yes, and that is exactly what we shall describe cellulite as – a nightmare! Heaven forbid we have that on our thighs, arms, buttocks or the stomach; the pesky stubborn lard just won't go! Experts from WebMD opine the following reasons for cellulite development on our bodies –
Poor diet
Fad dieting
Slow metabolism
Lack of physical activity
Hormone changes
Dehydration
Total body fat
Thickness and colour of your skin
[Read Here: How To Get Rid Of Freckles]
But here are five ways to make them go, and thanks to the simple ingredients stored in our kitchens.
Coffee scrub cream
1 cup white sugar
1 cup ground coffee
1 cup olive oil
1 tablespoon water
Method: Blend the ingredients well and form a paste. First rinse and pat the skin dry with a clean towel. Now apply the paste in circular motions for ten minutes on each zone. Wash off with warm water and pat dry thereafter.
Do this every day and watch how the skin firms up in a month! Love your daily cuppa? So do we, and for good reasons all the more!
Grapefruit cream
1 cup pure coconut oil
30 drops grapefruit oil
Method: Mix the concoction and store in a jar made of glass and not plastic. While the coconut oil helps hydrate your skin, the grapefruit oil with its powerful anti-inflammatory enzymes within combats cellulite. Massage the oil pre-shower for five minutes on affected areas daily, and wait for a month to watch results.
Lemon zest and Epsom salt cream
1 cup lemon concentrate
Few pinches of Epsom salt
½ cup olive oil
Method: Blend them well and store in a glass jar. Massage the area concerned for ten minutes daily with this cream, and wash off with warm water thereafter. Wait for results, which is usually a month!
[sc:mediad]
With plenty of vitamin C in lemons and to which half a cup of olive oil has been added, the skin stays hydrated and in good shape for long.
Apple cider vinegar and Juniper oil rub
However, when the undiluted ACV liquid is added to ten drops of juniper oil, it can form a powerful force to combat cellulite. Twenty minute massage on the affected area per week is more than enough to save the day. The process is a little time consuming, but you would be glad with the results you obtain!
[Also Read: Best Creams For a Younger-Looking Neck]
A cup of apple cider vinegar, when diluted and consumed with water can help you lose weight.
Coconut oil and sugar scrub
1 cup sugar
½ cup coconut oil
The benefits of coconut oil cannot be underestimated. This mixture is blended well to form a cream and the stored cream can help reduce cellulite when applied over the affected zones for ten minutes each day. In addition to that, use a body loofah or a scrubber to gently massage and exfoliate the area affected with cellulite. This helps with blood circulation and in removing dead skin cells too. Wash thereafter with warm water and pat dry.
Do you have any secret grandma recipes to help us and the readers on combating cellulite with? Do write in to us and enlighten us too!