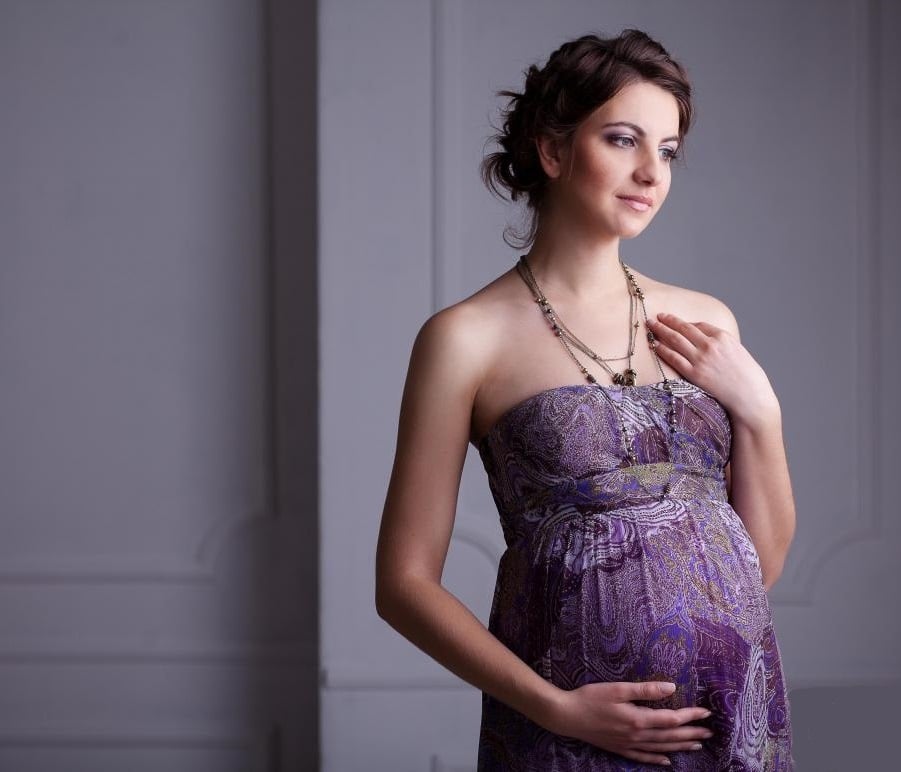 Pregnancy is the most beautiful phase in a woman's life. The happiness in experiencing motherhood has no boundaries. While enjoying this blissful moment, women usually adhere to the biological changes, compromising with their beauty routines.
Maternity doesn't mean you'll have to spend nine months in the sartorial wilderness. Instead, even the expecting moms can go through beauty regime (under guidelines) to look beautiful.
While this week I will be sharing a complete pregnancy beauty tips guide for my mom-to-be readers; meanwhile I have come up with 8 tips on maternity beauty regime. These tips will not only help you groom your skin, but the natural treatments can make you feel your best all none months long. Irrespective of those morning sickness, swollen ankles and sleepless nights, you're going to feel better with this pregnancy beauty guide.
Do have a read!
#1 Check for composition in your beauty products
Since a new life is growing inside you; each and every diet you take and routine you follow puts effect on your baby as well. So you need to be extremely careful when it comes to choosing beauty products. There are certain chemicals in skincare items, your doctor will advise you to stay away from them. Chemicals like accutane, tetracycline, topical salicylic acid and benzoyl peroxide are the ones which should be avoided.
Even chemicals including dibutyl phthalate (DBP) in your nail paints are harmful for your fetus. Even avoid formaldehyde and toluene, as they may affect your maternity. Before you jump into your age old favorite beauty products, make sure they are safe for your baby.
#2 Go all natural in your beauty regime
Even though market is now stockpiled with beauty items claiming to be friendlier to your skin and on the fetus, it's always better to go natural as far as possible. And stop blindly falling for your friends', bhabhi's or neighbor's recommendations. Since every individual has distinct skin type, the cosmetics may either work or spoil your skin.
Natural products do no harm to your body and unborn baby, plus they can enable you with numerous beauty benefits. Just like aloe vera extract, haldi, curd, besan, olive oil and orange peel powder to name a few, which are easily available at home and are beauty benefitials.
[Also Read: Causes Oily Hair During Pregnancy]
Never forget this factor that whatever you apply on your skin eventually goes into your body and bloodstream. Just as you're asked to avoid junk foods and spices during pregnancy for your baby, in the same way even avoid harmful chemicals that can put any adverse effects on your baby.
As per Kim Walls, CEO of Episencial, a natural skincare company, "Big ingredients to avoid are parabens, fragrances and petroleum." Chances are your skin may become more sensitive after you've conceived, and the chemicals you're used to earlier can give a less likely reaction to your skin.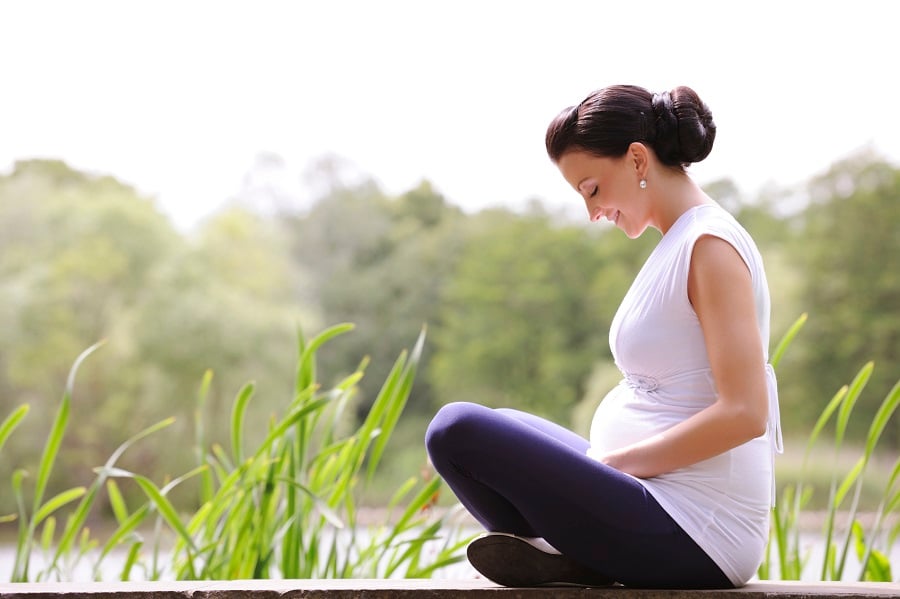 #3 Don't stress yourself for not getting the pregnancy-glow factor
While you might have seen many expecting moms glowing during their maternity days, it's just not same for all the mamas. So, don't be disappointed if you ain't that lucky to glow in your maternity days and instead get some skin ailments.
Pregnancy hormones sometimes cause red skin, itchiness, blotchy skin, acne or puffiness. And if you've a special event to attend, please don't stuff yourself with foundation as it is not the solution but can irritate your skin more. Moreover, it will clearly show that you tried to cover up your flaw areas. Instead, it's suggested to try powder or a light, oil-free tinted moisturizer. Since your undertone can change during pregnancy, you might need to opt for a shade darker or lighter than your present complexion.
#4 Focus on your Best Assets
It's natural to put on weight during pregnancy. In such a case, you can take cues from Aishwarya Rai, who never shied away from appearing in public irrespective of the comments and criticism she received for her weight.
Aishwarya Rai Bachchan can be your ultimate inspiration. Just like her face is her best asset, she left no stone unturned in highlighting her face. Even though her double chin did give her some troubles, you could also hide it like her by throwing a few strands on one or both sides on your face.
Eyes are the first to grab attention. So always wear eye makeup atleast kohl or eyeliner but don't leave them nude when you're out. If you've a sharp nose then do wear a nose stud to distract attention from your heavy areas.
The best way is to go for a new haircut to look better and smarter in your pregnancy days.
#5 Try some tricks
It's obvious to find your face looking fuller on one fine morning when you're pregnant. A smart makeup trick can virtually make your face look slim down. Use this tricky blush technique-
Highlight your cheekbones:  Use a darker shade of blush and apply it right under your cheekbones
Highlight apples of your cheeks: Now apply a lighter shade to the apples of your cheeks, dusting it along your cheekbones.
Voila! You have done the cover-up thing.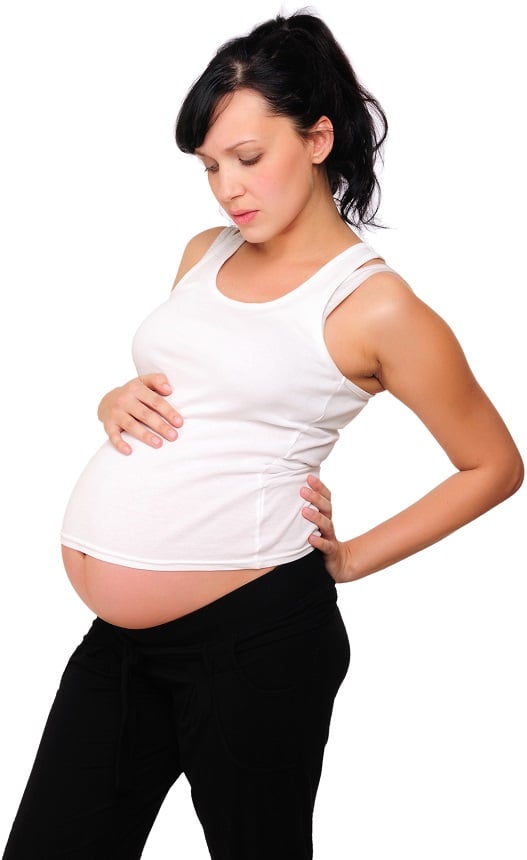 #6 Alert your stylist about your pregnancy
Dying your hair is a strict no during the first three months of your pregnancy as your baby is more vulnerable during that period. Post first trimester, if you want to color your strands then do not just fall for any product.  There are all-natural henna-based dyes available in the market which have less ammonia or peroxide as compared to the regular hair dye brands.
It's better you go for these herbal products and if you're visiting a salon then make sure you inform your stylist about your pregnancy so that he can settle for a product that best suits you and your baby.
The great news is in the second and third trimesters you can not only color your hair but go for a manicure and a facial as well. But you definitely want to tell your stylist you're pregnant, so that she can choose products with fewer harsh or potentially harmful chemicals.
When you're at the salon, make sure you're in a well-ventilated room. Make sure you don't breathe in the hair dye or polish fumes, because it may be harmful to your lungs and also to the developing fetus.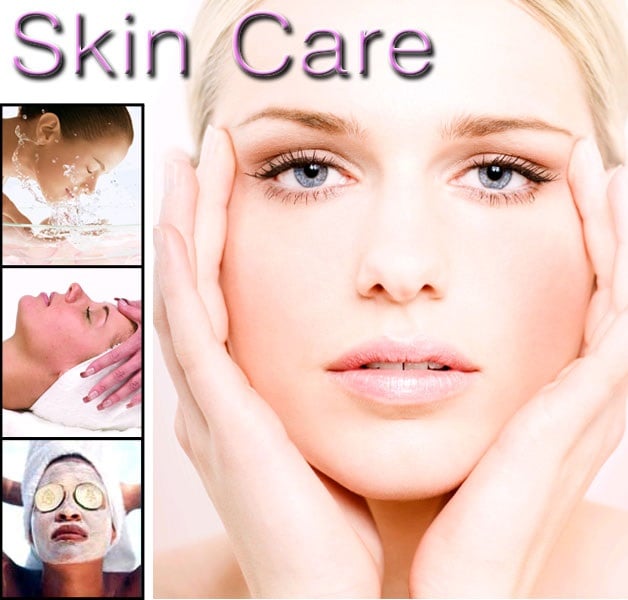 #7 Be generous to your skin
Beauty ailments don't mean you have to push yourself too hard in getting a flawless skin. Don't stress yourself for such beauty issues.
If you have oily skin –
Switch to oil-free products
Use blotting papers
Change your facial cleanser to one that's for oily skin types
Avoid cleansers with salicylic acid, benzoyl peroxide or retinoids
For dry skin –
Exfoliate
Moisturize
Use a mild face cleanser
Avoid chlorinated water as it dries out skin easily
#8 Avoid exposure to sun
Developing dark spots is natural which can be overwhelming for you. Sun exposure can trigger these dark spots. So make sure you do not go out and do not forget to use plenty of sunscreen with SPF 15 if you're stepping out under sun.
Do not blindly cover up your skin with any makeup. Even though you can wear a slight makeup to cover it up, but choose only items that suit your skin type. And make sure in your next visit to doctor, you mention your skin ailments to her. Probably she can suggest you an effective treatment.
Hope this helps!
Stay safe, stay beautiful! Enjoy your motherhood!!