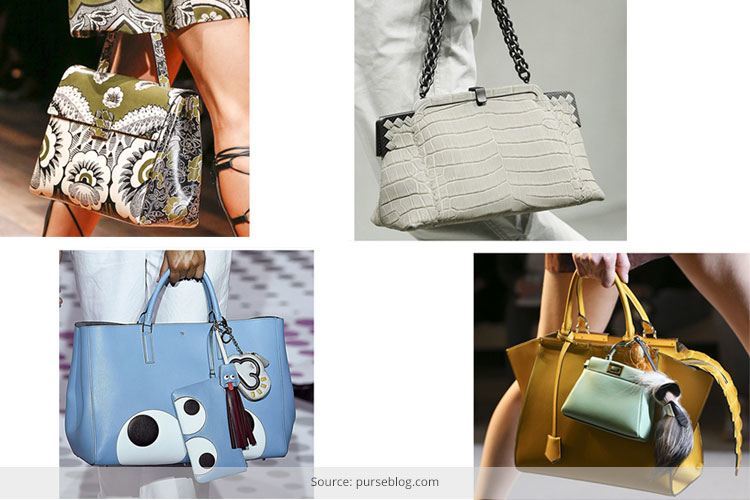 So, you have been saving up for weeks and finally you have made an investment to get your hands on one of those most expensive handbags in the world. Congratulations! Afterall, at least one of the many designer handbags every woman should own, right? We are loving your gleaming smile there. But hey, wait up. The job just doesn't end here. Designer bags need to be taken good care of in order for them to stay shiny and lustrous all year long. And when you have paid a bomb to acquire some prestigious things in life, you HAVE to keep it tip-top in shape for all cute social media updates, eh! Today, we have some hush-hush secrets for you to keep your designer bags as good as new always. Read on 'bagwatis'…
1. Always, always store your bag in a cloth bag. Store it in the cloth bag, designer or boutique store gives you the bag in. This helps in not only protecting shine of the leather, it also keeps the wear and tear at bay. Also. needless to say, always keep them in a cool, dry place. Never ever wrap them in plastics, thinking they might be best kept safe in there. Plastics prevent the bag from sunlight and air – the most important ingredients to keep the mildew away.
[Also Read: Summer Handbags]
2. If the worst of your nightmare comes true and your bags comes in contact with water, juice or wine, then first of all just do not panic. All you have to do is slow dry it at room temperature or dab (read again dab and not rub) clean and a dry cloth on it to get the liquid off. Remember, trying to dry it off immediately with hand dryer or AC can do no good; infact it would just spoil the leather.
3. Always carry an extra bag, if at all you over overstuff-your-bag kind of person. This sort of technique doesn't go too well with designer handbags and might just force them to lose their shape. After all, stretched leather marks and broken zippers are all shining examples of how ill-maintained your high fashion handbags are!
[Also Read: How to Spot a Fake Louis Vuitton Handbags]
4. Got makeup stains on your bag, such loose powder or lipstick stains? Worry not, just use pre-moistened makeup remover on the stains and wipe the monstrous marks with makeup wipes. Make sure to use a good makeup bag the next time you carry your cosmetics around in style.
[sc:mediad]
5. Give a good conditioner to your bag once in every six months. Confused, much? This process is nothing but just to use a good quality good leather conditioner, which is usually available in designer stores and high-end boutiques.
6. Use bag liners if you are super-super conscious about your bag. They are also a good option for ladies who like to change their bags quite often. All you have to do is put all your belongings into the bag lines and simply transfer the liner in one go to another designer bag of yours.
[Also Read: what handbags do celebrities carry]
7. To remove any sort of liquid or dirt from your precious suede bag, make use of a piece of bread and allow it to rest on the bag for quite some time. Now gently rub the bread all over the diet and stains and keep at it till the bread becomes stale. To take out small chunks of diet from suede, use your nail filer.
8. Never shove off your bag haphazardly as and when you hit your closet. This is because these expensive glam babies need to be either kept inside a box or a cloth bag, and must be aligned neatly on a shelf in order to allow the bag to breathe freely.
[Also Read: Handbag Brands]
Follow these tips thoroughly, and be a proud owner of your fashion investment, for a lifetime.