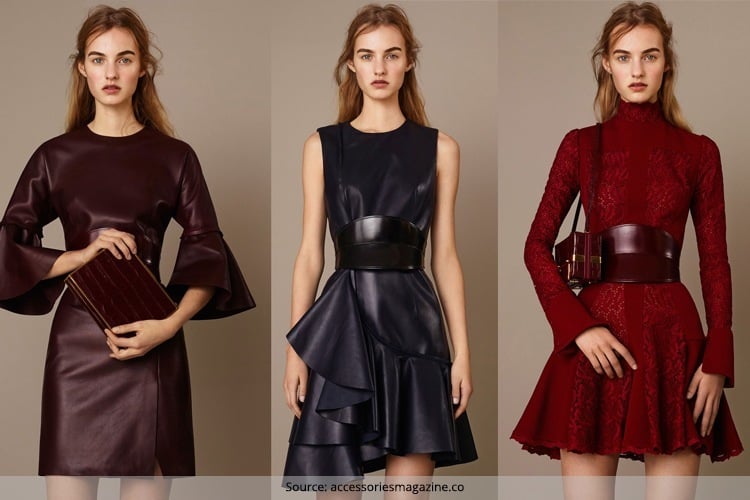 2015 Showed us how to party, what to wear and where to shake a leg, and as the year almost comes into its last quarter, most of us are deciding on a gathering of a lifetime – THE Christmas and New Year party. There would be of course plenty of drinking, dancing, merry making and following the Christmas saga, plenty of good food too, and of course haute clothes and designer wear to flaunt. Should you not opt for the ethnic touch this time, may we present to you a diamond designer touch – Alexander McQueen is the name that comes to mind when we say that.
Best Alexander McQueen Designer Wear To Rock It Welcoming 2016
Be it the disco mania or the ball room elegance, the street hip-hop dance or the sexy salsa so sensual, Alexander McQueen designer wear can floor anyone and take their breath away.
HERE ARE CHIC AND LUXE ALEXANDER MCQUEEN DRESSES AND ENSEMBLES YOU JUST CANNOT SAY A NO TO!
Pretty Sheers For The Cocktail Evening
Black and in sheer with floral touches, which can be worn with an overcoat and high lace up sandals or peep-toed heels. This is one skater skirt creation that would grab all eyeballs at the party!
White And Red For The Party Nights
Alexander played with the basic monochromatic touches of white and reds, and in a range of mix and match styles for PYTs to flaunt at various parties, with minimal bling and statement accessories!
A Vibrant Tribal Touch
For a look so different from the other PYTs partying with you, and should you want to stir up the heat with a little skin show too, the vibrant tribal art long maxi gown would be the best ensemble to think off, one of the best Alexander McQueen dresses we heart!
[sc:mediad]
Royal Blues for The Night Ahead
Party like the royals do, wearing a silk royal cocktail gown that speaks of high-end touches and luxe attitudes! Wear long chandelier earrings and Alexander McQueen shoes to complete. 2016 should be welcomed in style!
Graphics and Prints
For daytime parties who wouldn't want to look chic and trendy, and royal touches added with a play of graphics and prints? Make the moment tad bit sassier and with plenty of the oomph factor pronounced as well!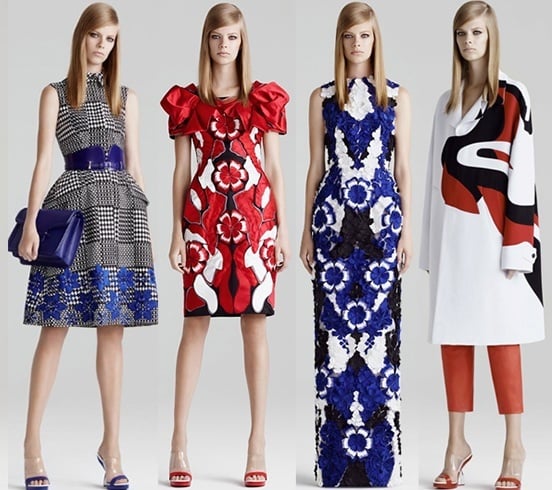 Sheer and Black Combos
Sexy, sensual and very daring, which speaks of the woman who knows how to party and to manage her ways too! Alexander pays homage to the modern day woman who is nonchalant of the worldly ways, but yet knows her style as well!
[Also Read: Everything About High Street Fashion]
An All White Saga
May it be a blessed white Christmas and a lovely sparkly snowy NYE-16 gathering for you and your near ones; don't forget to doll up in the all-white couture. From chic onesies to haute cocktail gowns, daring V-necks too. Alexander flaunted his finest creations at London Fashion Week 2015!
Drapes and Pleats
Play with drapes and pleats, not only on long flowing cocktail gowns, but on short skirts and frocks, teemed with leather jackets or evening jackets too. Boots and long John socks for the legs, complete the look.
[Also Read: Cocktail Gowns For Weddings]
Embellished in Silver Tones
Be the queen every man wants to have a dance with, be the Goddess Luna at the NYE 2016 bash this time, wearing gowns in silver from the named fashion designer, with cutouts or polo necks. Keep the hair flowing and long, minimal accessories and nude makeup!
A Little Quirky if You Please
Finally for the PYT who doesn't have to care too much about the world, and she wouldn't want to be the ultra-feminine chick on the block- tailored 3/4ths with a floral skirt can make wonders happen at the gathering!
We hope you loved our picks of ten from the famous Alexander McQueen designer collection and enjoyed our combination styles too. Here's to everyone who believes in expressing their sense of style.
Wait up! Coming soon, we have 10 of the best Alexander McQueen wedding dresses for you to go gaga over, a few more days to go darlings!