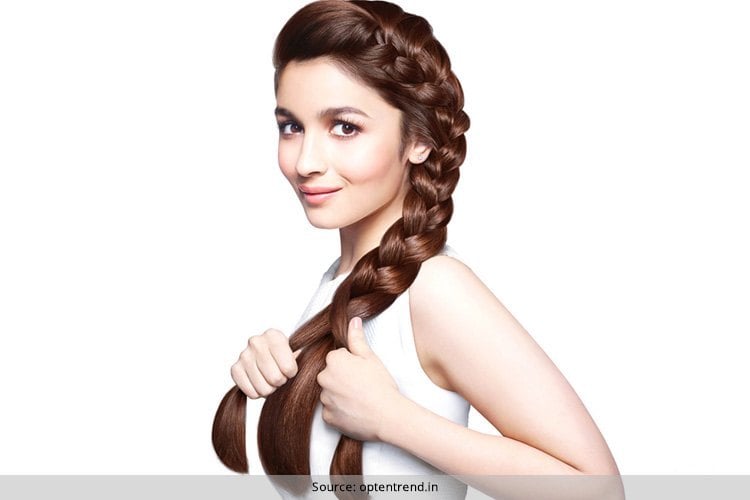 Alia Bhatt is a gorgeous young actress and not surprisingly at all – the super stylish starlet is a fashion icon for the youth. She is usually seen donning simple yet chic outfits, a look that any young girl could easily pull off. But it is Alia Bhatt's hairstyles that are increasingly grabbing the attention, the do's are always uber cool. Alia seems quite smitten with braids giving us damsels fashion cues and beauty inspos to follow. She has everyone swooning over her creative, trendy hairdos even more than her outfits.
[Also Read: Fashionable And Chic Alia Bhatt Fashion]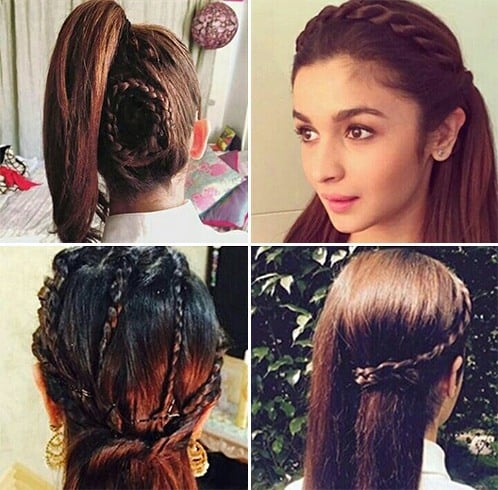 Her love affair with braids is constantly making headlines. The diva has experimented with all types of braided hairstyles from side-swept fishtail, half-hair braid, ponytail braid, to a rope braid and many more. Alia Bhatt hairstyles are inspiring for fashionistas who swoon over fresh fashion cues. Sporting fun, fresh and adorable braided styles in many of her recent films, promotional and other social events, she had us totally hooked to her Instagram. We often take cues from Alia Bhatt fashion tips for our look, and here we share our passion for her fashion with you. She has brought braided hair back in fashion but with an edge.
Most Popular Alia Bhatt Hairstyle Trends
Here are some cool Alia Bhatt hairstyle trends that you could try to replicate to stand out and take a break from the mundane hairstyles.
Alia Bhatt Hair Flair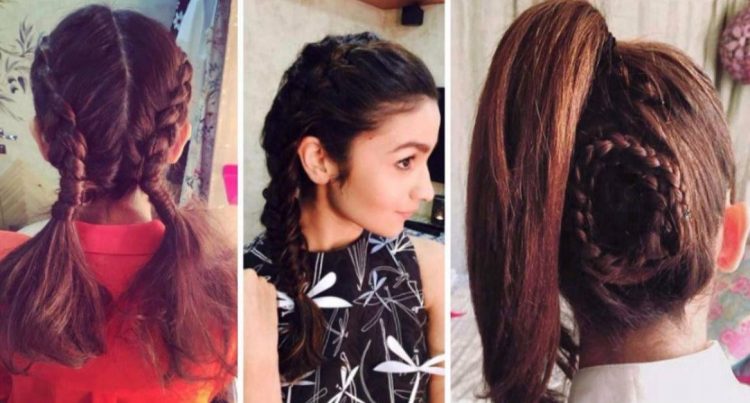 1. Braided Headband
The way you style your hair makes a big difference to your appearance. This Alia Bhatt hairstyle is the most quirky way to jazz up any casual outfit.
Alia is seen with a single plait which has been used as a headband to push back her hair, to give this beautiful braided hairband look. Trendy and neat the neat updo keep the hair out of your face highlighting your features and showing off your makeup.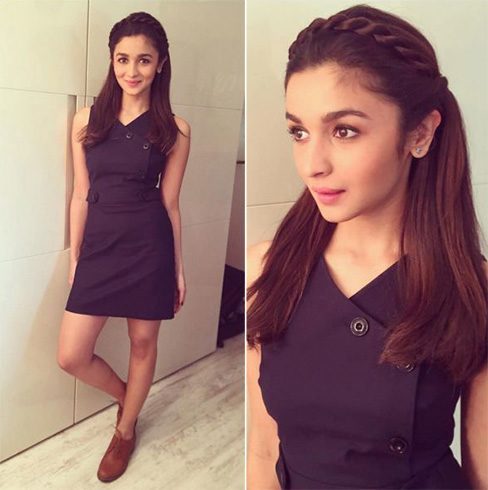 2. Nazdeekiyaan
Her super cute and beautiful hairdo from the movie Shaandaar in the song Nazdeekiyaan became an instant hit. She looked adorable in this hairstyle which added to the fairy tale feeling of the song.
For a formal party to casual functions, this sophisticated hairstyle is perfect, as it looks very graceful and whimsical too!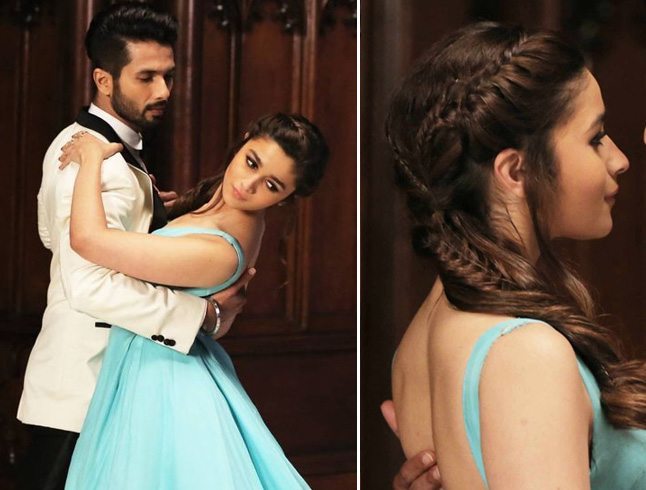 3.French Fishtail Side Braid
Ditch the mundane three strand braid for this elegant yet super chic French fishtail side braid, which will instantly pep up your look.
This Alia Bhatt hairstyle is indeed very creative. Starting with a French braid at the top, it turns into a fishtail side braid at the bottom! It goes well with any type of outfit- ethnic, western, casual or boho.
[Also Read: Alia Bhatt Magazine Cover Looks]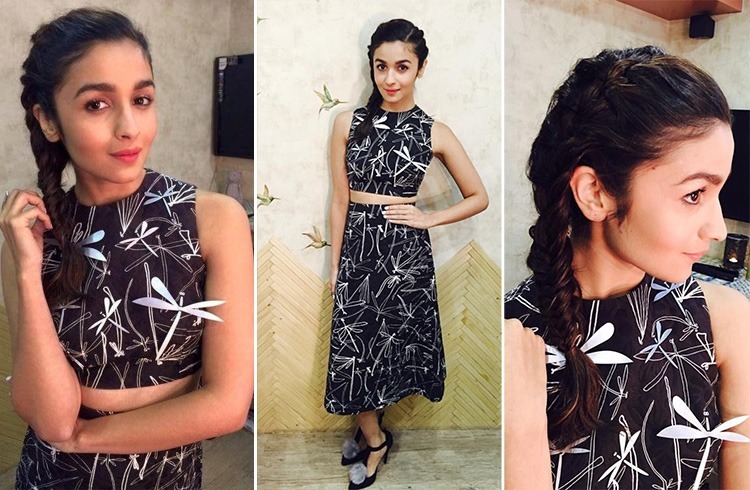 4. The Half Braided Style
She was seen sporting this hairstyle in the movie Humpty Sharma ki Dulhania. This half braided hairstyle is very simple and looks beautiful when paired with ethnic outfits.
For any occasion when you want to dress up in a traditional outfit, this hairstyle is the best option to go with, as it will beautifully complement your look.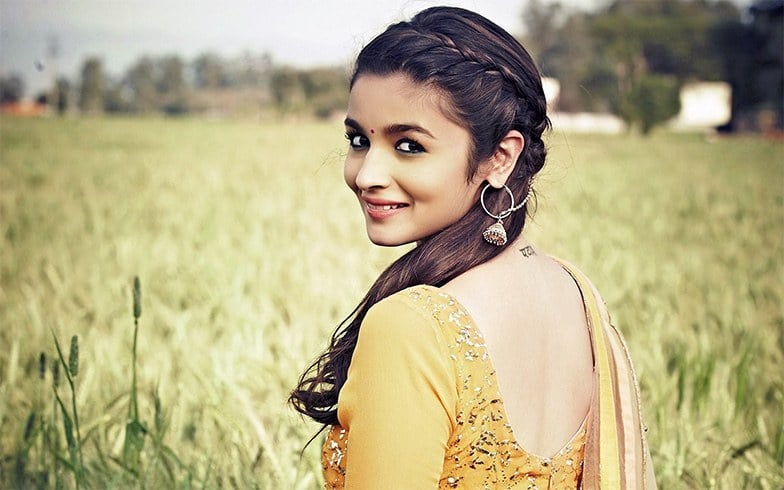 5. Cute School Girl Braids
Alia makes us reminiscent of our school days with yet another quirky braid hairstyle. This diva pulls off the cute school-girl braids with a slight twist.
It looks very chic and is perfect for a casual outing in the day. Pair it with any outfit and you're good to go!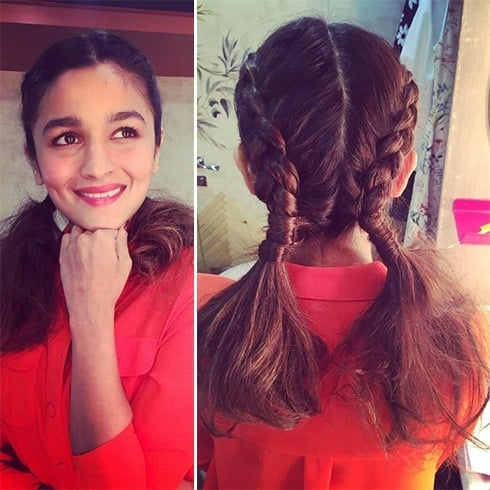 6. Braided Alphabets
For the promotion of her film, Alia posted several pictures of herself sporting alphabets braided into her hair!
A high ponytail and the letter- O made with a braid below, Alia Bhatt just gave us another glamorous hairstyle. She proves that braids are very much in fashion and you can experiment with any hairstyle you want.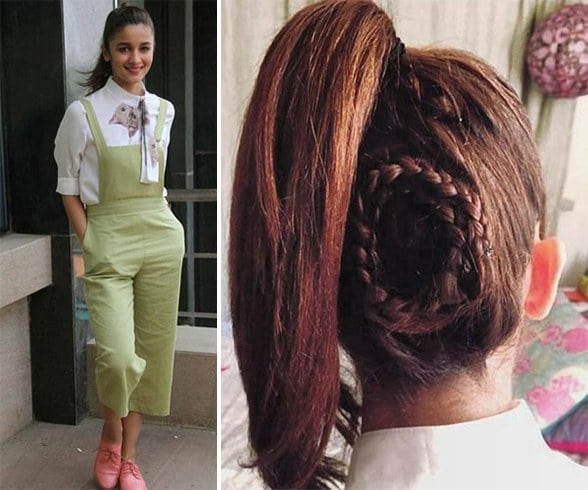 7. Rolled half-pony
This is another one of Alia Bhatt's sartorial choices. Her hairstyle is always on point, and with this half-rolled ponytail, Alia looks very pretty. She gives a fun twist to the classic ponytail and nails it!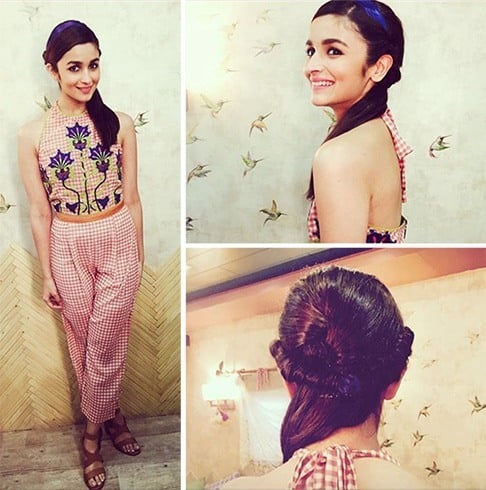 8. Heart Braid
A heart shaped plait looks stunning and incredibly beautiful. Alia's immaculate hairstyle looks lovely and you should definitely try it out for a romantic evening date, because it will surely make hearts melt.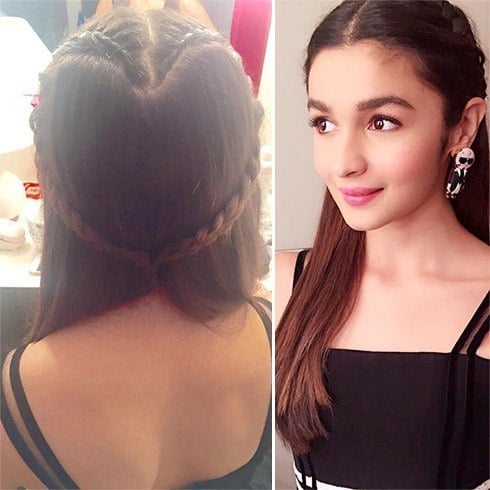 9. The Boho Braid
This impeccable boho braid with a gold headband looks whimsical and chic. Alia Bhatt rocked this messy hairstyle at an award function. This hairstyle is ideal when you want to make a statement at a fancy event.
[Also Read: 3 Bohemian Braids To Wear This Season]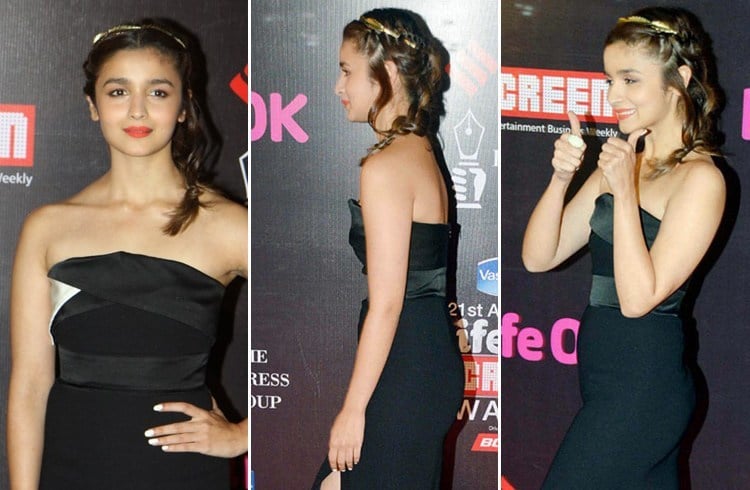 10. Twisted and Loopy
This hairstyle is a little complicated with all the twists and turns. But, Alia looks gorgeous in this twisted and looped hairstyle and the hairdo brings out an edge in her lovely outfit as well.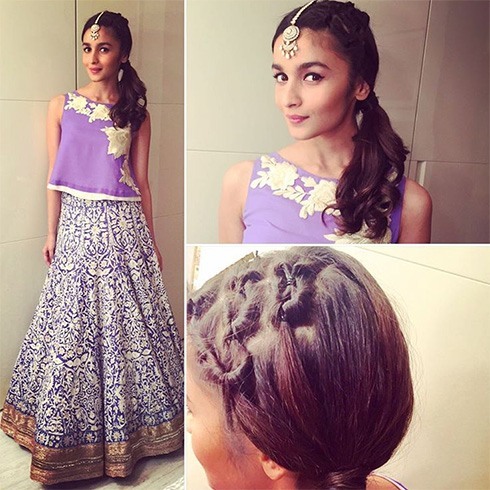 The braid brigade had us gasping with beauty inspo and charm to weave some ourselves too. Take a cue from this young diva and experiment with your hairdos.
Be creative and spice up your look for any occasion. Try out these fun, chic and trendy hairstyles to make a fashion statement, just like Alia!
Images Source: instagram.com, pinterest.com