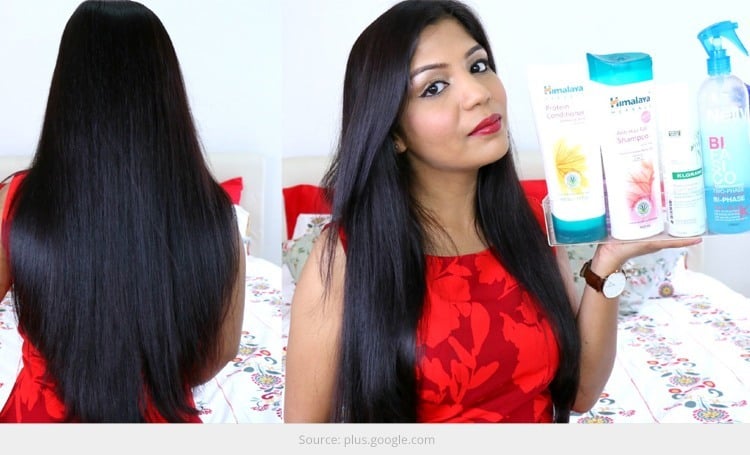 If you have been wondering what are the best products for hair growth, which would make the hair long, strong and super shiny, we have five best answers for you! Today we would like to share with you five of the best products for hair growth, which would help you make a name in the world of beautiful rapunzel tresses sans the stress. These are products that have been highly recommended by celebrities too and the best part is that the products are available online in India too.
[Also Read: Vitamins For Long Hair Growth]
Hair Growth Products
Let's waste no more time and opt for these five best hair growth products.
Toni & Guy Cleanse Shampoo: For Advanced Detox
Most of us and thanks to the destructive elements around, have damaged and unmanageable hair. This is everyone's predicament and a true story of sorts to deal with. With this product from the house of TONI & GUY, we get a cleansing shampoo that helps with advance detoxification of the hair and the scalp. In addition to that, the hair and the scalp are kept clear with the grease and the dirt, build up too. This means, after using this product you would have softer hair, shinier tresses and silky bouncy locks to enjoy. Intense repair at your service, thanks to the hair growth products by TONI & GUY!
Nyassa Hibiscus Conditioner
For a very long time the paste of hibiscus flowers have been known to help with hair growth and conditioning too, but if you don't have the time to use real hibiscus flower paste, you could opt for the conditioner mentioned here. The fragrance is lively and the product is a blend of argan oil, almond oil and the paste of hibiscus, making it the number one product for hair health and conditioning. The product helps moisturize the hair, the scalp and condition it too keeping it far away from dandruff as well.
L'Oreal Professionnel Serie Vitamino Color Shampoo & Masque
The L'Oreal Professionnel Vitamino Color Shampoo is not just another run of the mill shampoo with many claims to make. This is a shampoo that works wonders for sensitive, dry and colored hair types as well. With the Hydro-Resist technology available in the shampoo, your hair now has the double lock technique granted. This is exactly what helps the hair color last for long and brings about a shine that makes the hair texture smooth and soft too. Also remember, when the hair is blessed with enough moisture and hydration, it grows longer and stronger. So here is your answer on which hair product can aid on how to grow hair faster.
Schwarzkopf Hairtherapy Repair Rescue Shampoo 250 ml
For most of us that suffer from damaged hair issues and elasticity issues, we should look at this particular product for an answer. The shampoo here is known to recharge the hair with vitality, bringing it more elasticity and strength too. If you want more reinforcements to your hair, the amino cell rebuild technique in the hair would help you through and through. No more dry and brittle hair to cry about, not when you have from the house of Schwarzkopf the best of everything for hair care and hair longevity.
[sc:mediad]
Nioxin System 3 Hair System Kit
Very new in the world of Indian beauty and hair care, the system 3 hair kit is one that works like magic for all hair types. The system 3 is used and designed even for colored hair and fine hair types. The formula is based on amplification and volumizing hair, and also in helping the scalp and the hair lock in plenty of moisture too. balance the pH levels of the hair and the scalp with the system 3 kit that allows plenty of rvitalizing help to hair that has been colored. One of the best ways to optimize and manage or treat colored hair, fine hair and hair types from normal to sensitive and anything in between too!
[Also Read: Tips For Hair Growth]
We thus end our discussion on the best hair products to grow hair faster and how to manage dry, damaged and brittle hair too. If you want recipes on hair masks for faster hair growth, do refer to our hair section where we have shared many hair mask recipes!