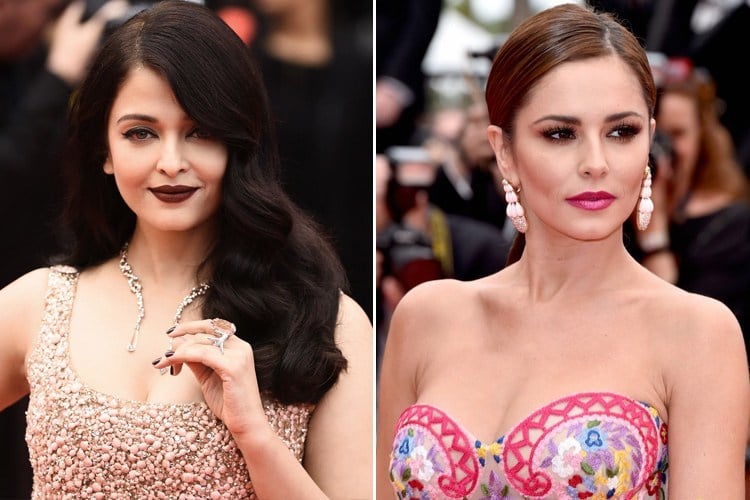 What can be a big turn-on when it comes to film festivals and award functions? It's not just the fabric, attire and the accessories worn, it's the jewelry of the social celebs that catches the eye most. Some of the best of the best celebrities jewellery choices are seen at such events.
The red carpet of Cannes 2016 is one such occasion where female stars have been spotted with red carpet jewelry. The designer jewelry on Cannes film festival has been anywhere between diamond chokers, solitaires, and statement palm necklaces. Recall Elizabeth Taylor whose historic Bulgari jewels debuted way back in the '50s.
[Also Read: Day 5 Of Cannes Saw Some Experimentation In Fashion]
Best Jewelry On The Cannes Red Carpet
Let's have a style check of the best jewelry spotted at red carpet of Cannes 2016. It will make you realize the importance of custom jewelry on red carpet occasions.
Let's Get Started With Red Carpet Jewellery
Julia Roberts
Pretty Woman impressed everyone at the Cannes 2016 with her divine looking necklace from the Chopard red carpet Collection. Want to know what was so stunning about it? Well, her designer jewelry not only had diamonds, it had a 52.76-carat emerald which Julia wore at the screening of Money Monster in Cannes.
Salma Hayek
The absolutely stunning Salma Hayek looked sensational in her red carpet jewelry comprising of a diamond necklace custom designed by Boucheron which she wore at the Motion President's dinner in Cannes.
[Also Read: Elizabeth Taylor Jewelry]
Aishwarya Rai Bachchan
At the premiere of The BFG, Ash looked mesmerizingly confident in her red carpet jewelry necklace of Halo Delilah done by Boucheron.
Sonam Kapoor
Our Masakali Sonam Kapoor created fire on the Cannes red carpet with her sleek bun, Ralph & Russo gown and Bvlgari jewellery.
Bella Hadid
The beautiful Bella Hadid was pure sensation to the eyes as she walked down the red carpet at the Cannes in Roberto Cavalli dress and high end jewelry pieces designed by Fawaz Gruosi, who is the founder of de Grisogono jewelry.
[Also Read: How Stylish Were We On Day 4 Of The Cannes 2016]
Victoria Beckham
Cannes film festival has a long-standing association with red carpet jewelry. And who better than Victoria Beckham to put it across as she wore white gold and diamond bracelet at Cannes 2016. In fact, Beckham wore an 8.88-carat Chopard cushion-cut diamond ring at the opening ceremony of the Cannes Film Festival.
Kendall Jenner
Red carpet took a new definition with Hollywood celeb Kendall Jenner sporting High Jewelry earrings of Chopard made of yellow diamond and white diamond at the premiere of Mal de Pierres in Cannes.
[Also Read: Ocean Themed Jewelry]
Svetlana Khodchenkova
Cannes film festival looked grand in every frame. And Svetlana took it to greater height by donning Bulgari high jewellery necklace at the premiere of The BFG at Cannes 2016.
Naomi Watts
The elegant Naomi Watts was a delight to watch at the Cannes 2016. Dressed she was in Armani Privé Lilac Strapless Embellished Gown and Giuseppe Zanotti Sandals. Her red carpet jewelry was from Bulgari.
[sc:mediad]
Araya A Hargate
Looking straight out of a fairy tale, Araya wore on the red carpet of Cannes 2016 a white gold, diamond and conch pearl necklace from the red carpet jewelry collection of Chopard. Apart from that, Araya wore two more custom jewelry creations from Chopard at the opening ceremony – diamond stud earrings and a white gold and diamond ring.
Amal Clooney
Red carpet jewels worn by Amal Clooney were a stunner with coral, pearl, onyx and diamond earrings that were a perfect complement to her lipstick shade.
Anna Kendrick
The lovely Anna proved her love for designer jewelry by wearing Divas' Dream necklace made of diamonds and matching earrings by Bulgari at the opening ceremony of the Cannes film festival.
[Also Read: Cannes Film Festival 2016 – Day 3]
Juliette Binoche
Her sparkling smile looked more sparkling at the red carpet as Juliette wore a high end sapphire and diamond necklace by Chopard at the Chopard Trophee presentation in Cannes.
Eva Longoria
Nothing can be more lethal a combination when a black off-shoulder dress is matched with a diamonds necklace. Eva proved it by wearing Austral necklace by Messika which had 45.8 carats of oval diamonds at the Money Monster premiere in Cannes 2016.
You liked, loved or wowed over the red carpet jewelry at Cannes 2016? Tell us your views on the best jewelry worn by the ladies at the Cannes film festival this year on red carpet.