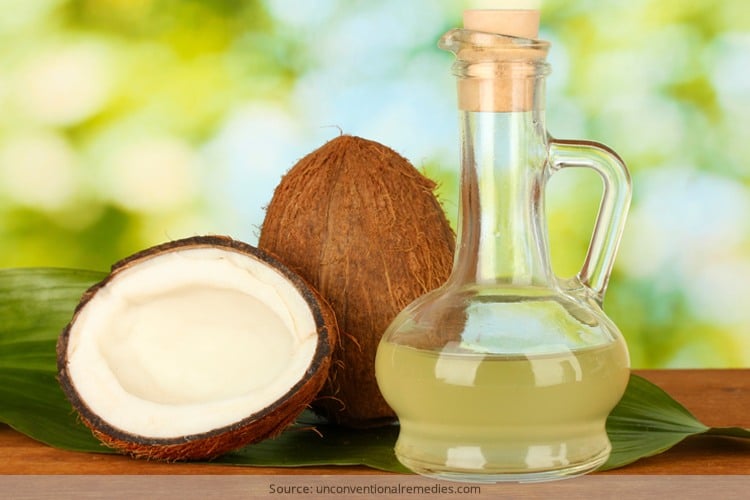 When you think of coconut oil, the first thing that strikes our mind is hair oil. But, what most people don't realize is that the benefits related to coconut oil go far beyond being just a good hair revitalizer. In reality, there are a myriad of coconut oil beauty uses.
COCONUT OIL BEAUTY USES
How Is Coconut Oil Good For You?
When talking about uses for coconut oil on face you should know that it helps in softening and lubricating healthy skin cells, breaks down old dead cells, heals acne along with any prior acne scars, and hydrates the skin. It is naturally rich in antioxidants and healthy acids, including caprylic, capric, myristic, and lauric acid. The lauric acid in coconut oil is a natural acne easing property that kills acne-causing bacteria. The capric acid contains strong antimicrobial and antiviral properties that helps prevent pimples. The caprylic acid provides nurturing benefits towards sensitive and oily skin and gives anti-oxidant protection. The Vitamin C in coconut oil stimulates collagen production that helps fight off free radicals, which cause premature aging. This promotes skin tautness and elasticity. The Vitamin E bolsters the skin's natural UV protection and slows down fine lines formation and aging of skin. It also helps keep the skin connective tissues strong, prevent sagging cheeks and skin.
The MCFA or the Medium Chain Fatty Acids in coconut oil protects skin from infections and bacteria. It balances out the skin's pH that is deadly for microbes and especially for the acne-causing bacterium known as propionibacterium. The MCT or the Medium Chain Triglycerides, penetrate deep into skin pores, unclog blocked pores, removes dirt, grime, reverses pollution effects and removes germs. It basically is known to dissolve the 'bad' oils that clog pores and eventually cause acne and blackheads.
[sc:mediad]
Coconut Oil Face Mask
Now, that you know the coconut oil benefits for skin, we thought we should bring you the best way to use coconut oil on your face – Coconut Oil Face Masks.
There are a number of uses of coconut oil face mask. In fact, there is a different face mask for every skin need. In this article, we will be walking you through the top 4 types of coconut oil face masks.
1. Coconut Oil Mask For Acne
The banana turmeric coconut oil face mask helps fight acne and moisturizes skin. The coconut coupled together with turmeric makes this face mask good for acne, due to their anti-inflammatory properties. While banana hydrates, lightens skin tone, reduces visible signs of acne scars and blemishes, fights wrinkles and fine lines and smoothens out any rough skin patches, turmeric acts as an anti-inflammatory agent, provides antiseptic, anti-aging, and antibacterial properties, fights off acne and pimples, lightens and brightens dull skin and evens out skin discolorations.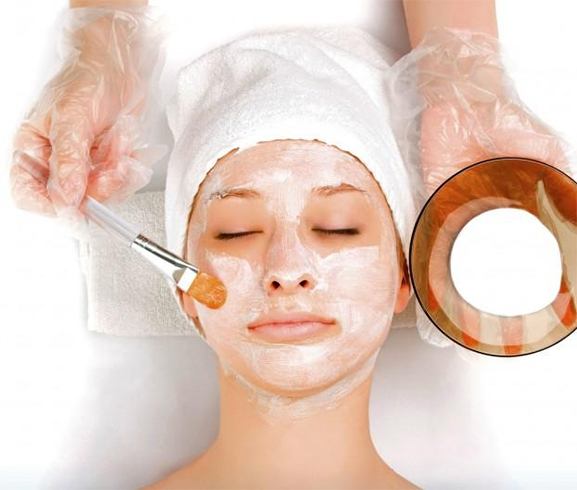 Ingredients
1 tbsp coconut oil
1/2 cup smashed ripe banana
A pinch of turmeric
Directions
Mix the banana in the coconut oil and add turmeric gradually to form a consistent mixture.
Apply the mixture onto your clean face. Let it dry for 15 minutes.
Rinse off with cool water.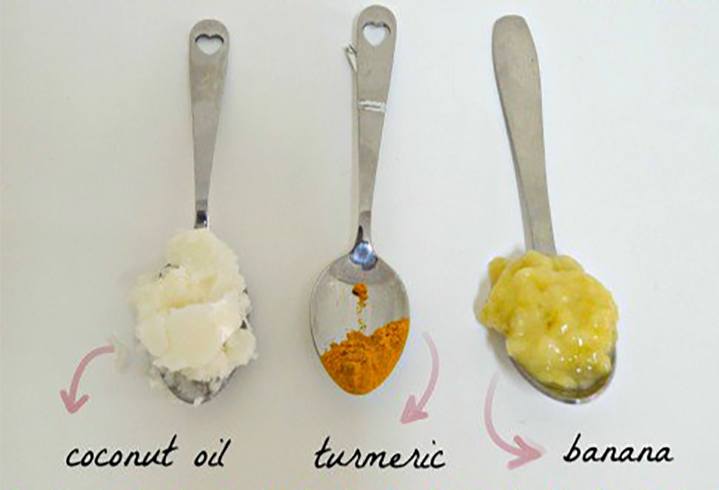 2. Coconut Oil Honey Face Mask
The honey lemon coconut oil face mask helps instantly brighten dull skin. The coconut oil's small molecular structure allows it to penetrate your skin pores easily to help soften rough skin from within. On the other hand, honey being a natural humectant, hydrates skin cells. It is also a great moisturizer that helps hydrates and moisturizes skin. It contains antibacterial, antiseptic and anti-inflammatory properties that fights acne and pimples and fades any prior acne scars and blemishes. Honey also helps exfoliate skin cells. The addition of fresh lemon juice to the mask helps tighten and shrink large pores as it is a natural astringent.
Ingredients
1 tbsp coconut oil
2 tbsp raw honey
1/2 tbsp lemon juice
Directions
Combine the ingredients in a small mixing bowl (you can optionally add a few drops of lavender oil or tea tree oil)
Apply a thick coat of this mixture onto your clean face. Let it dry.
Rinse off with cool water.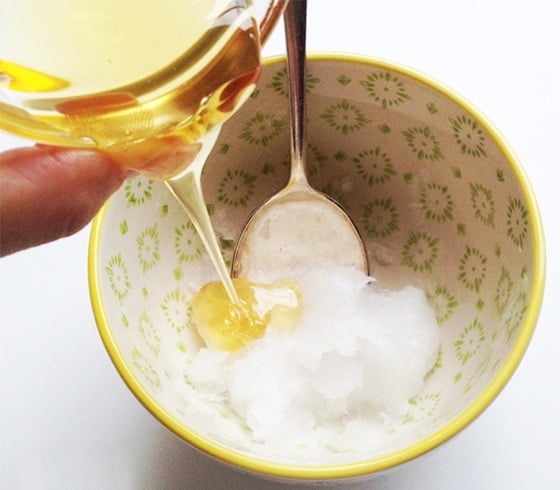 3. Coconut Oil Face Mask For Dry Skin
The nutmeg avocado coconut oil face mask is great for dry skin. Coconut oil containing antioxidants stave off free radical damage. The essential fatty acids help coconut oil to lock in moisture and protects the skin from moisture loss. It also contains healing properties to help repair sun and environmental damage. The avocado will hydrate and moisturize skin, while the extra spicy nutmeg will gently exfoliate acne-prone skin and help target existing and future breakouts.
[Also Read: Coconut Oil For Face]
Ingredients
1 tbsp coconut oil
1/2 tsp nutmeg
1/4 cup ripe avocado
Directions
Mash avocado into a smooth paste and mix with coconut oil and nutmeg until you get a consistent mixture.
Apply a thick coat of this mixture onto your face with circular motions. Let it dry.
Rinse off with cool water or a warm washcloth.
[Also Read: Carrot Face Mask]
Now, that you have the recipes, stop depriving yourself of that super flawless skin. Use these easily available ingredients and quick-to-whip DIY recipes to say goodbye to all your skin woes.