Here is nothing but the truth about me: I'm a makeup lover but one with hoards of beauty goodies that go untouched. The idea of no-makeup does not appeal to me either. But hand me a good skincare product and it becomes a keep. So it's no wonder I'm obsessed with the ANNARGLO Pomegranate Face Mask and ANNARGLO Pomegranate Face Cream for their skin rejuvenating properties. Both these products are so intensely good. I can finally say that I've found my two ultimate products that truly work, and I am definitely sticking to it.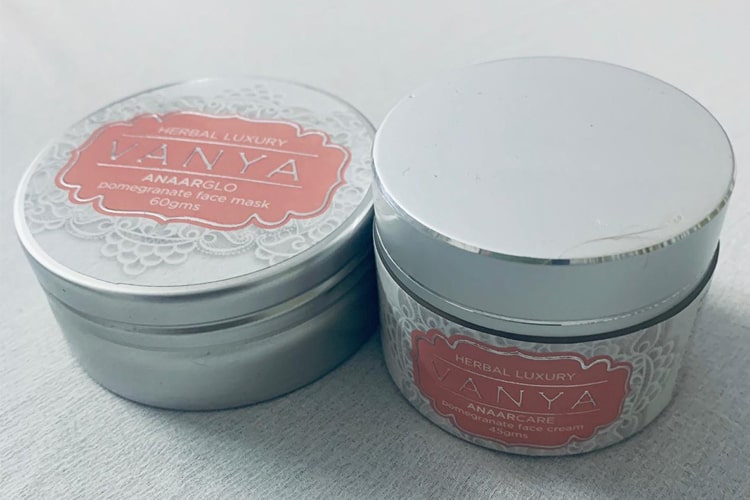 If you're looking for a hydrating, lightweight product, then both of these are a dream. Nourishing? Check. Total skin care? Definitely!
Below I have reviewed both the products and how it really worked on my skin. Take a look.
ANNARGLO Pomegranate Face Mask:
I love a great, hydrating face mask. Why? Since, I fully enjoy the feel of a skincare product that transforms into a soothing substance and reveal a brightening effect. OK, so when we normally think about the functions of a face mask, it sounds drying to the skin, but the squeaky clean feeling once you cleanse off that dead skin is beyond compare. I've tested a few face packs from various beauty brands, which I absolutely love, but as a beauty hoarder, I'm always up to try new products. So when I was asked to try the ANAARGLO Pomegranate Face Mask for our reviews I was excited, but honestly not fully expecting to be obsessing with what I now call my under 1500 INR miracle in a cute pink tub.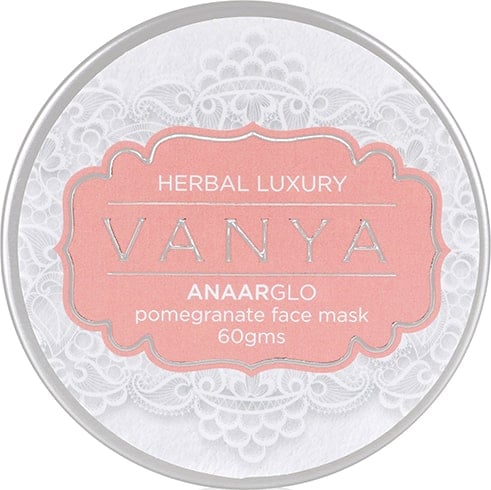 Before I reveal why I am in love with the product, here is a little background info. Facial masks aren't actually a peel-off per se. When you start to apply the product, ingredients in the mask mix with skin's natural oils to remove dead skin cells. Although most products are gentle, they accumulate a lot of dirt when used on the skin-which honestly I feel appeal to a lot of people. For this reason, I suggest picking a light and hydrating face mask would be more ideal.
My Skin Type:
Before I start off with the review, here is a little info about my skin type and how this face mask did a lot of stuff I want my beauty products to do. Namely, it hydrated my dry to combination skin type to make it look dewy and fresh. Since, I started using it I skipped using my acne-fading creams, and only tried the ANAARGLO Pomegranate Face Mask once a week. As someone who rarely relies on one product to zap off zits, this product is a game-changer.
First Use:
As per the usage directions, I dampened my face and neck to apply the gel (which leaves a soothing scent). Once the 20 minutes of drying time was up, I washed off the product; my skin felt refreshed and seemed a little smoother. Unlike other masks I used in the past, this one didn't leave a stripped and dried out feeling. Another great thing was I didn't experience any irritation. So I was pretty sorted to go ahead with toning and moisturizing. It was like I had a whole new rejuvenated skin and without putting any effort at all.
The pace, at which this face mask worked for me together with the amazing cost, makes this a keep in my book. All the more, it has earned a permanent place in my beauty cabinet.
Where to find:
You can grab your own ANAARGLO Pomegranate Face Mask from the link below.

ANAARCARE Pomegranate Face Cream:
This product was a delightful surprise. I first time I slapped on a tiny amount of the ANAARCARE Pomegranate Face Cream, it absorbed into my skin almost instantly without leaving any tackiness. Could this be the dream moisturizer to wear under makeup? Yes, why not! This pomegranate face cream is formulated with 100% aloe vera juice, pomegranate extract, and Himalayan rosewater, to draw and lock-in moisture with daily usage. I also figured that the pomegranate-scented cream was exactly what I needed for my combination skin and conscience.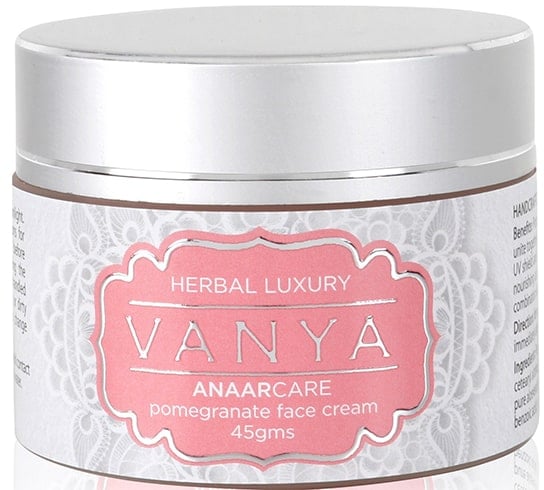 How I Decided the Cream was the One:
I heard from at least two or more women who had chimed in to say they have used the cream too. I was naturally intrigued. After which, I decided to bring the white and pink jar home the very next day. TBH, I wasn't instantly bombarded with compliments-not like I needed it. But I fell in love with the refreshing scent and the way it made my skin feel soft and hydrated. And it turned out that my love affair with ANAARCARE Pomegranate Face Cream has lasted for a year.
Usage:
I covered my face with the product at least twice a day to keep my skin from becoming flaky and tanned. It worked quickly to hydrate my skin and bringing back the glow. Even though the cream has a buttery-like thickness, it instantly melts into the skin. I am grateful that the cream feels lightweight on my skin. The formula's inclusion of natural extracts is a major reason why the cream is so crucial for my sun burnt areas and ageing spots.
For those unfamiliar, pomegranate fruit extracts naturally acts as natural sun-block and rejuvenates skin. And no matter if I'm on a summer holiday or a freezing winter holiday, I've realized this ANAARCARE Pomegranate Face Cream is what I need.
Where to Find:
You'll find the ANAARCARE Pomegranate Face Cream in the link below.