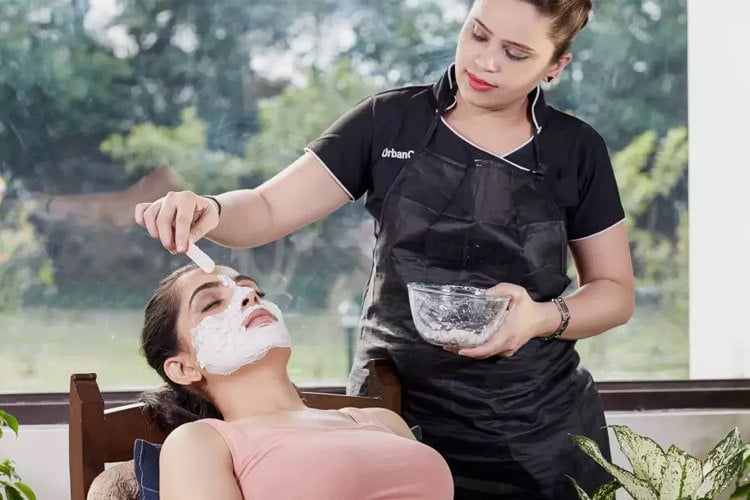 We've all had those days when we don't feel like stepping out of the house even for that much-needed facial treatment that we booked a few weeks ago. Especially, during the summer months in a hot city like Kolkata. The blazing sun and scorching heat in this city make it difficult to convince your brain to go out and get yourself pampered. Is this the story of your life too? Have you been hoping to enjoy hassle-free salon services right from the comfort of your home? Well, then all you need to do is to download the UrbanClap app on your phone or just log in to the website and book verified and trusted beauty professionals to fulfill your salon at home dream.
Here's why should give online service market place a chance and book your skincare, hair and makeup needs with them.
The Hygiene Factor
The constant rush at the beauty parlours over the weekends makes it almost impossible for them to keep the equipment hyenic and sterilised. However, with UrbanClap, you can be sure of the hygiene level. The beauticians visiting you, bring with them extremely hygienic pampering essentials and sterilized equipment. From the towel to the wax spatula, everything is as hygienic as it should be. End your search for a salon at home in Kolkata with this amazing service provider.
Unparalleled Comfort
By opting for at-home salon services, you can easily finish that long pending book whilst getting a pedicure done. The best part about getting a beauty treatment done at home is that you don't have to get out of your comfort zone (comfy pajamas and sweats) on a hot day. There is something about being in an environment that has a personal feeling, and it allows you to make the most of the services ordered.
Skilled Professionals
When you book a salon service, you expect to be treated with experienced and expert beauticians. For instance, the one visiting you should know the correct massaging techniques to give the experience you are looking for. From identifying the main pressure points of the body to using accurate pressure, they should be aware it all. Fortunately, with UrbanClap, you will always be connected to professionals of the industry who know the knick knacks of the work well. Not only are they great at their job, they also are polite and humble. Isn't it just perfect?
[sc:mediad]
On-Time + Neat & Clean Service
Not only the professionals are skilled and magnificent at their work, but they also value your time as well. They reach your location right on the time you mentioned and leave only after cleaning the mess created during your rejuvenation process. UrbanClap makes sure that you receive the ordered services right on time without any excuses and unprofessional delays. The stringent verification process followed makes it easier for you to trust the service provider you are hiring.
UrbanClap has given the modern woman of today a platform that helps them follow their beauty regime without the need to stepping out from their home. Now, they don't have to compromise on their periodic beauty sessions because of an end moment video call with the client or boss. Getting a pedicure done while discussing the future of the business has become very easy with online service providers.