With the party season on and in full-swing, do you reckon the best of winter party outfits wouldn't be out; flaunted and flashed? The answer needless to say would be a crime committed by PYTs and fashionistas worldwide, which is why choosing a number that keeps you warm and toast, elegant and super chic too, should be worn. We have looked far and wide to bring in the best, so here are a couple of winter party outfits to make a statement in. We hope you like to haute journey!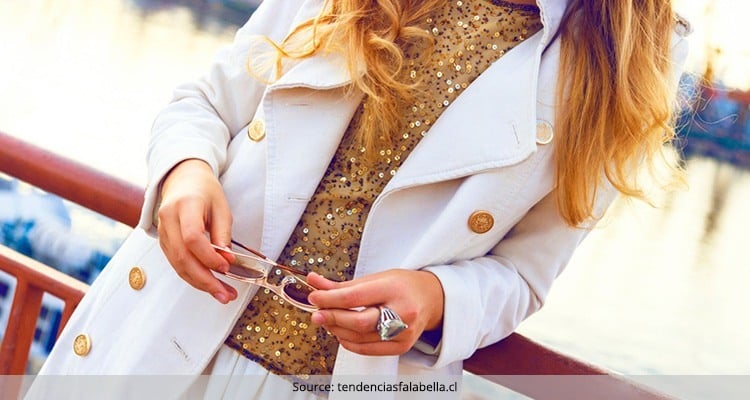 [Also Read: Christmas Party Dress]
Brace yourself girls, for we have fun winter wedding outfits coming up soon. But first, let's check the party outfit ideas!
Winter Outfit Ideas:
Haute It Up At The Formal Office After Work Party:
You could be the diva the office always has its eyes on, wearing stockings with shorts, a shirt and a chic styled women's tuxedo. Pair the look with a bag to flaunt and bootie-heels for the feet.
Chunky Statement Neckpieces With A Bag:
Sometimes it is more with the accessories than with the clothes, which creates a fashion statement of sorts. A chunky pieced oxidized necklace, with a leather bag for show goes well with a white cardigan top and a peach mini skirt. Complete the look with stockings and boots or heels for the feet.
[Also Read: How To Wear Sweaters With Leggings]
Tunics And Boots:
If you would love to play with colours that resonate with the season, play with red. Red tunic tops with black leggings are a rage fashion statement to make. And you could complete the look with chic dark brown boots for the feet- keep them knee-length high!
[Also Read: Long Cardigan Outfits]
Throw In A Little Glitter:
Sequin paneled leggings or trousers for the bottoms with a creamy to peach peplum top, why not? Chunky wristlets and a watch, with a pair of pumps for the feet or slingbacks can complete the look making you haute!
Keeping It Simple And Long:
An oversized structured edgy gray coat, with a halter top inside and a pair of white trousers for the bottoms along with boots; quite a sassy yet elegant and very simple affair for the party!
Play With A Poncho:
Colorful ponchos are sassy to play with, and they keep you warm and toasty too. Complete the look with a leather nude bag, and an all-white ensemble. Maybe a black cocktail LBD, a dress or black leggings with a halter top!
Sheer Flair Tops:
Sheer red flair tops with a pair of black leggings and heels for the feet, brings out a chic statement too. Complete the look with knee-length boots and a leather jacket to keep warm through the dance!
Neutral Sparkles:
A sexy white cocktail frock with a faux mink coat wrapped around, and heels or pumps for the feet makes for an amazing party ensemble to shine in! Amazing ways on how to dress up for winter, isn't it?
Let Pinks Reign:
[Also Read: What To Wear To At Winter Weddings]
Pink tulle skirts are cute and sassy at the same time, and when worn in pink, you could have a pink sling bag for company to flaunt. Complete the look with black leggings for the bottoms and a chic hair bow!
Olive And Leather:
Olive green jackets with a V Neck top within, paired with leather pants and heels for the feet, why not? This amazing style can be worn for formal dos and office parties, topped with chunky neckpieces for show!
[Also Read: Winter Office Wear]
[sc:mediad]
An Emerald Green Dress:
The power of a dress cannot be undermined, and especially so when it is in vibrant emerald greens. Complete the look with minimalism, makeup for less, a chic tote bag in hand, heels for the feet and to keep warm, a toast faux fur shawl!
Lace And Midi:
Red midi skirts can be paired with a lace top for that ultimate elegant divaish look. Heels for the feet add on to the grandeur, while a tote bag in hand makes the sensual appeal come through!
[Also Read: Animal Print For Winters]
Skorts And A Striped Top:
Keep warm with the opaque leggings for the feet, and war skorts with edgy cuts to oomph the sensation around. Complete the look with a striped top and a topknot for show!
Loved the looks, right? Well they were simple and sassy to flaunt. Here were the best winter outfit ideas we found, so easy to emulate and not the expensive kinds. Have fun with the party outfits for the winter!
Image source: pinterest