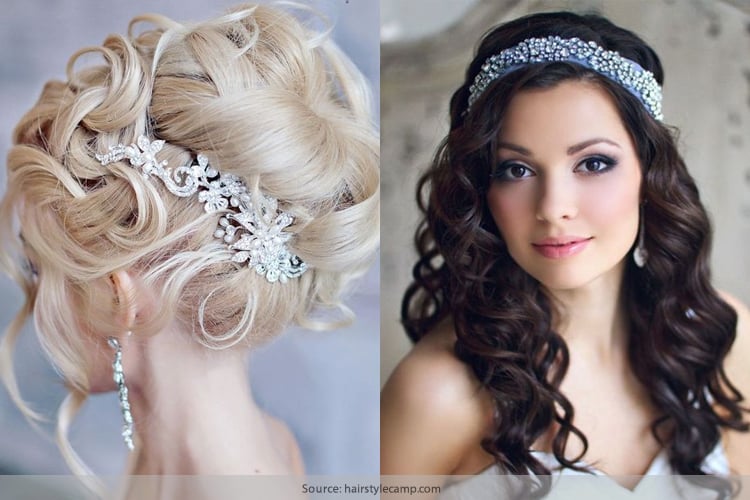 A girl turning 15 is a kind of a special day in Latin American countries. It's like being granted a passport to look good, feel good and be the subject of envy.
Many girls have several things crossing their mind before they are turn 15. What will be the hairstyles for quinceanera is one such thing that occupies their mind.
Actually, there are many hairstyles available for young girls with short and long hair. So there is no need to wait for a special occasion to try them out. But whether you are about to turn 15 (or even 40), here are quinceanera hairstyles that will look great on you.
Let us go through quinceanera hairstyles for short hair, quinceanera hairstyles for long hair, quinceanera hairstyles for medium hair, curly hair for quinceanera. I can assure you will love quinceanera hair do.
A piece of advice – since learning how to make a perfect hairstyles for quinceanera on your own could be tough, you could require the help of a salon specialist.
[ Also Read: Choosing The Right Gown Patterns Can Be One Big Deal, Actually!!! ]
Loose Braid
Pretty easy to create, loose braids as quinceanera hair ideas could be a bit tough to hold together.
In this quinceanera hairstyles, the hair is curled first, then swept backwards and then a loose high braid is created. While doing the curly hair for quinceanera, secure the braid with a headband, elastic band and some hair pins. Follow it up with a hair spray in order to keep the hairstyle neat.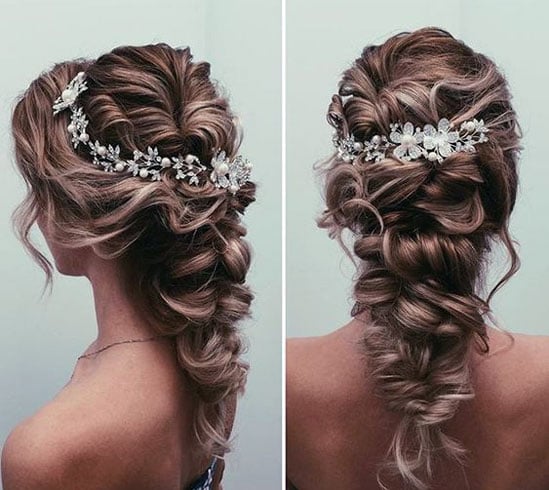 Barbie Curls
Though Barbie curls might look a wee bit complicated, they are nothing more than a loose and high ponytail. As you can see in this quinceanera hairstyles for medium hair, the hair is curled, swept upwards and back. And there are pins and elastic bands to hold them together. Let your hair flow freely yet enjoy this quinceanera hair updos.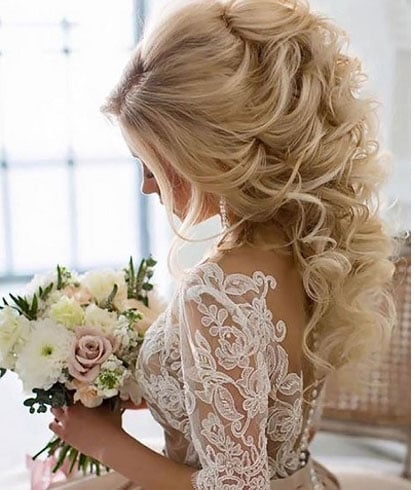 Braid Burst
Look a beauty queen of this quinceanera hairstyles with your hair curled. Let one thick hair strand hang loose on the side and the rest arranged into a loose bun. Curl the loose strand and wrap it around the back.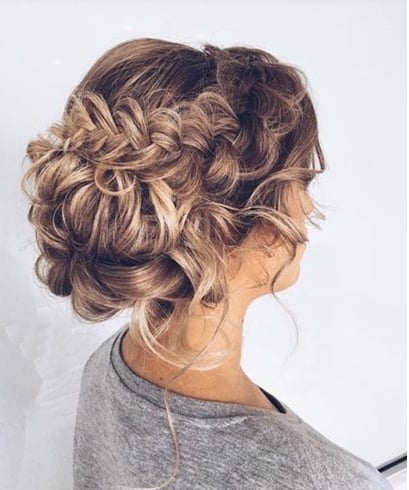 Side Swept Curls
In this quinceanera hairstyles for medium hair all you have to do is curl your locks and sweep them to one side so that your hair can fall freely over your shoulder. Give it a finishing end by pinning the top part of your hair from the opposite side to the back and then attaching the quinceanera hair accessories over it.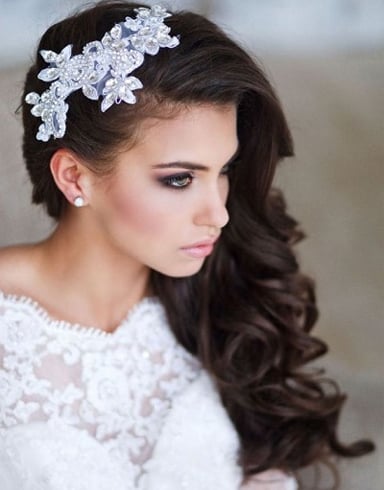 Curly Bun
When it comes to curly hair for quinceanera, loose curly buns take the cake in impressing lock stock and barrel. And they are easy to craft – just curl your hair and collect them at the back with the support of pins and elastic bands.
Like always, leave one hair strand hanging from the bun and create a thin braid to run around your head.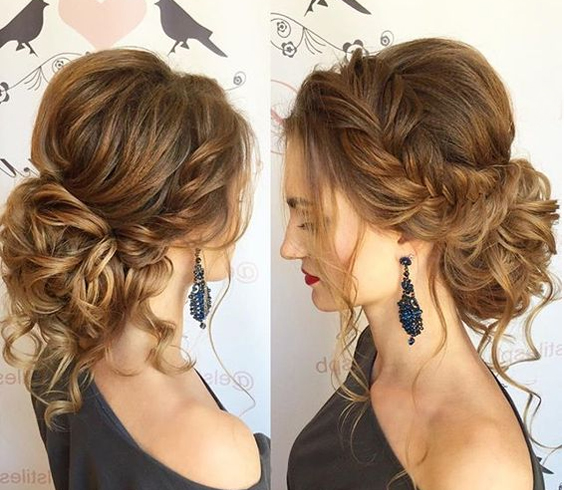 Ponytail And Romantic One
Should your hair be thin and straight, then avoid going for curling of them. Instead make a low ponytail and do a bit of curl to the hanging part of the ponytail. Take the fashion quotient one up by adding a weave braid to circle your head. Remember the more curls you make, more impressive your quinceanera hairstyles would look.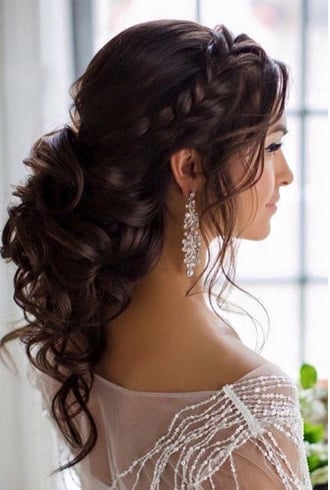 Braided Ombre
This is quinceanera hair do which is easy and simpler to make. You just have to make a lateral French braiding on the top of your head and allow the strands to hang loose. Remember to dye your hair to different colors of ombre.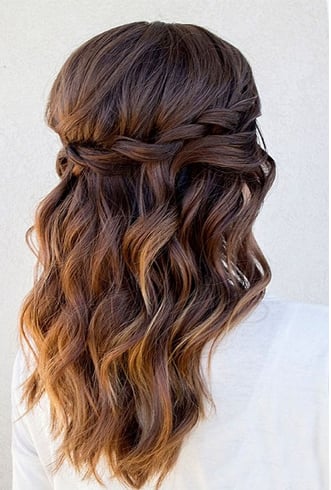 Bun That's Voluminous
The beauty of quinceanera hair ideas lies in the bun that you create. It is created from a lifted ponytail. Separate the strands and pin each of them around the place where the elastic band is attached. Add some nice quinceanera hair accessories to glam up your image.
[sc:mediad]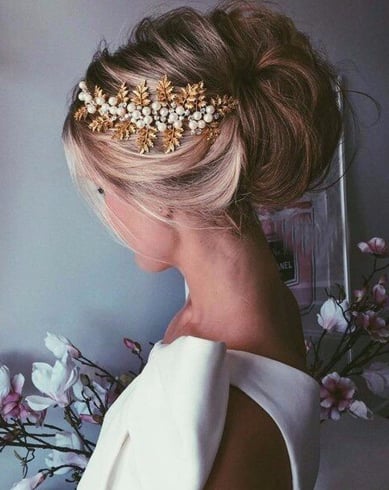 Accessorizing
The right kind of accessories does make an impact when you have to create an impressive hairstyle. Beautiful pins and headbands will go a long way to make you look special especially when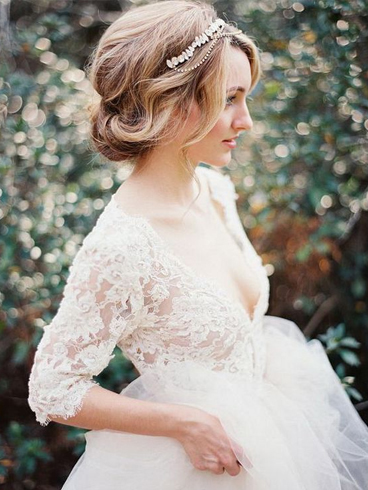 Weave
No cribbing if you are gifted with long tresses. There are quinceanera hairstyles for long hair that will help lift up your spirits. Just get a weave and curly hair extensions as a part of quinceanera hair accessories to get the dreamy look. You can also consider loose braids and buns.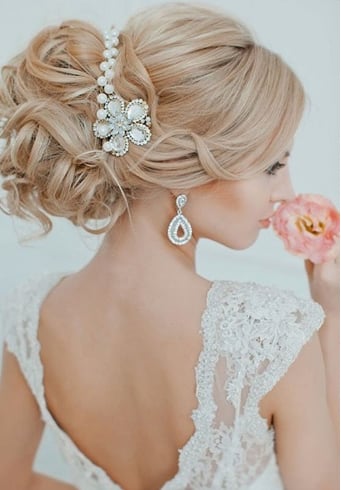 Lifting
If you have a birthday party coming up, then chances are there are going to be a lot of fun activities and dancing. You can't do that by letting your hair down, can you? Just lift your beautiful curly hair upwards so that they don't disturb your fun and enthusiasm.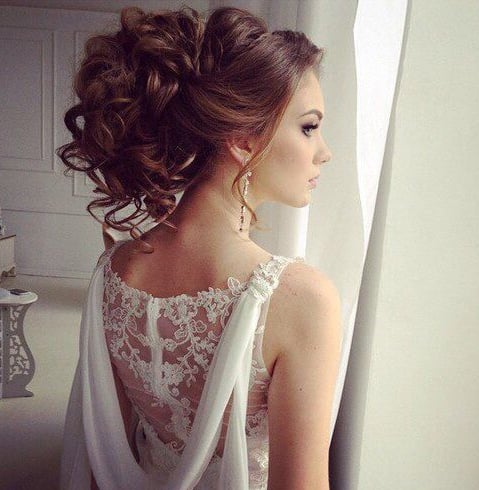 Curly Updo
Wanna look like a real queen? Then go for this hairdo which is ideal quinceanera hairstyles for medium hair. In order to get this, just get your curled locks upwards and secure them with pins.
[Also Read: How to style long hair short]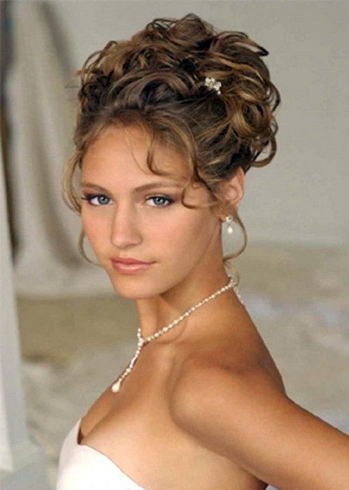 Highlights
Your 15th birthday is something which calls for a celebration. Choose between light colours or ombre to make your quinceanera hairdo look interesting.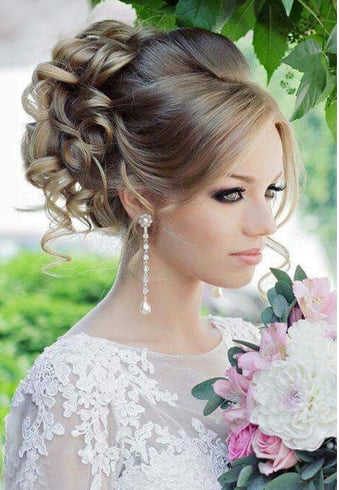 Beehive Hairdo
Make a beehive on top of your head and balance curly hair strands falling down your back and your quinceanera hairstyle will surely make your arrive.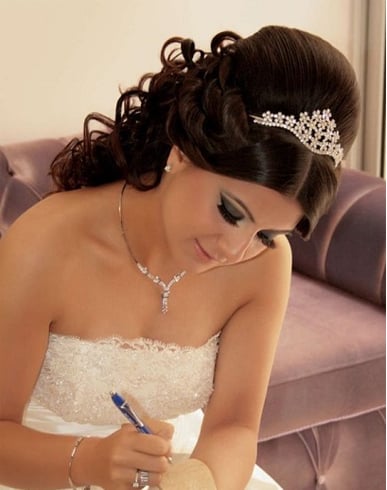 So when are you giving in to hairstyles for quinceanera. Drop in your comments and suggestions.
Images Source: hairstylecamp.com