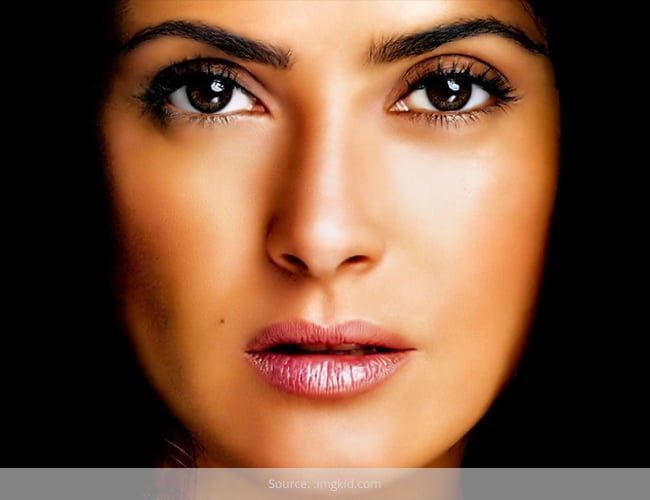 Salma Hayek is one of the most popular Hollywood celebrities in the world. More than her acting skills, the actress is much publicized for her style quotient. Lately we were lucky enough to get a sneak peek into her beauty diary, where Salma Hayek has shared her beauty secrets. Let's find out more!
With a voluptuous figure and enchanting face, the actress makes a deadly combination of beauty and allure. From her gorgeous hair and sensuous eyes to flawless skin and to-die-for figure, everything is perfect about this doe-eyed beauty.
Ever since Salma Hayek's beauty secrets have been spilled all over, everyone is curious to take a piece from her cake. Let's go through the beauty secrets shared by the actress herself!
Skin
Did you know Salma Hayek doesn't wash her face?
Well to be precise enough, the actress has recently revealed that she doesn't wash her face after waking up, instead she cleans up her flawless skin before going to bed itself. And for this beauty night ritual, the 'Puss in Boots' actress uses apricot jelly, as she believes it adds shine to her skin. Besides, the bombshell also uses the Secret Super Moisturizing Body Cream that is laden with Vitamin E and honey.
Hair
The sex symbol also takes great care of her hair. The 48-year old actress swears by her grandmother's beauty tips, which she has been following since her childhood. The celebrity trims her strands on regular basis and prefers to keep them long. We have seen her in a myriad of hair styles in her movies and public appearances, however when she is at home she prefers to maintain her natural style with a pony tail or messed-up knot. As per Salma Hayek,
"I have wavy hair, and I know it's not sexy to constantly fight the curl. When I come out of the shower, I apply a lot of sea-salt spray to damp hair and let it air-dry. My hair has never looked better!"
[sc:mediad]
The actress swears by Nuance Salma Hayek Texturizing Spray.
Eyes
The doe-eyed actress takes special care of her eyes. While she usually prefers light eye makeup, she also opts for smokey eyes at times. She normally prefers gel eyeliner and volumizing mascara. Of all the shades, the green eye shadow is her favorite.
Makeup trick
Salma says that one should wear makeup as if it's her natural look and that the purpose of makeup is to make the wearer look radiant without highlighting the makeup. She also shares some tips to choose the accurate blush color. If one is confused in picking the right shade then she can look at the inside of her mouth which will help her chose a shade close to her natural skintone.
Salma Hayek's favorite blush is Nars cream blush in Puerto Vallarta.
Fitness regime
Well, nobody is blessed with a perfect figure and these celebrities work quite hard in achieving the figure that is a dream for millions of girls out there. Undoubtedly, Salma Hayek too follows a strict fitness regime. The actress prefers to break intensive workouts into a 30-minute session every day. And it includes pushups, kick boxing, strength training, jump squats and triceps.
So those were my top picks from the beauty secrets shared by Salma Hayek. You too can follow her beauty rituals for a good change in you!