Moisturizing skin is a daily essential. It makes lesser sense to neglect if you have dry skin. Take the advice of dermatologists and they'll tell you the same. But it's more than slapping and slathering on some lotion. You have to know which ones to use. Hence make it your work to use any of our selection below to quench dryness, ease irritation, and restore moisture for 24 hours straight.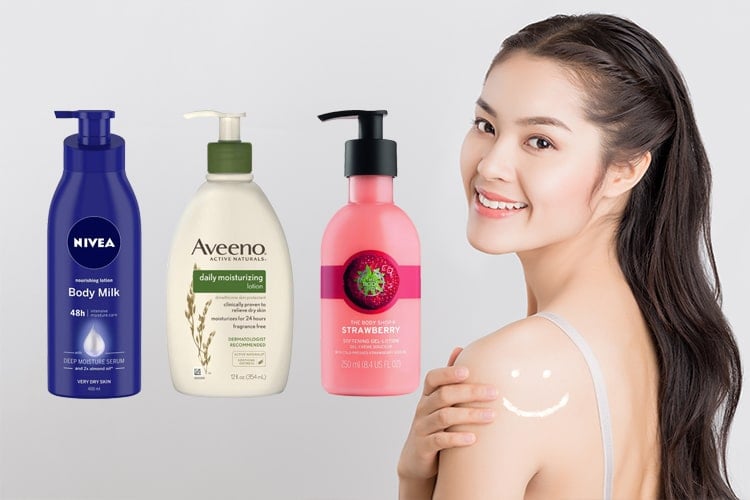 The Top 10 Body Lotions to Soothe Dryness:
Read on to learn more about the top body lotions to treat dryness:
1. Palmer's Cocoa Butter Formula Moisturizing Lotion with Vitamin E:
If you didn't know, Palmer's Cocoa Butter Formula Moisturizing Lotion is a big time best-seller, much-loved by skincare experts and users alike. Designed to soothe your skin all day long, the moisturizing lotion contains Vitamin E to repair dry skin.

2. Avon Naturals Milk & Honey Body Lotion:
Avon Naturals Milk & Honey body lotion is a popular choice because of its awesome skin-plumping properties and divine smell. Never greasy but nourishing, the milk and honey-infused lotion is a rich cream formula that locks in hydration. All the ingredients work together to restore lackluster, dry skin to a healthy state.


3. Nivea Nourishing Body Milk:
Brimming with smoothing crème the Nivea Nourishing Body Milk delivers all the needed softness you'd expect from the brand. The product delivers lasting moisturizing while firming skin and naturally restores hydration.


4. The Body Shop Strawberry Softening Gel Lotion:
Another must-have for everyone is The Body Shop Lotion which, in addition to strawberry reveals soft, silky skin. It also lifts dead skin and lock in moisture. The softening gel product is also great for repairing skin's moisturizing barrier all season.


5. St. Ives Naturally Soothing Oatmeal & Shea Butter Body Lotion:
The St. Ives Body Lotion is great for those with flaky, dry, and sensitive skin. If your skin reacts to most lotions available on the market, then you can give this a try. The lightly scented lotion contains oatmeal and shea butter to restore stressed-out skin.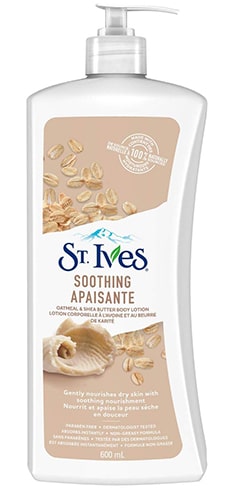 6. Vaseline Intensive Care Deep Restore Body Lotion:
Especially ideal if you need a lotion that instantly sinks in moisture upon application. Leaving behind a soothing scent and hydrated body. It's an affordable option for droopy skin needs and springs it back to life.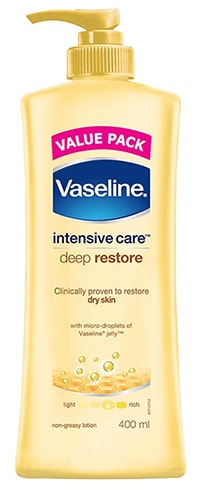 7. Biotique Bio Creamy Coconut Ultra Rich Body Lotion:
The ultra rich lotion from Biotique Bio is a fabulous option that contains skin-restoring ingredient like coconut which intensely moisturizes skin. It also smells divine-thanks to the creamy coconut, which is an amazing source of vitamins that contributes to healthy skin.

8. Aveeno Daily Moisturizing Lotion for Dry Skin:
With a moisture-absorbent blend at improving dryness the Aveeno lotion makes skin feel soft and smooth after slathering on. It's a bit creamy but absorbs in quickly making skin look radiant. The lotion is fragrant-free, non-greasy, all thanks to its skin absorbing ingredients like glycerin and oatmeal.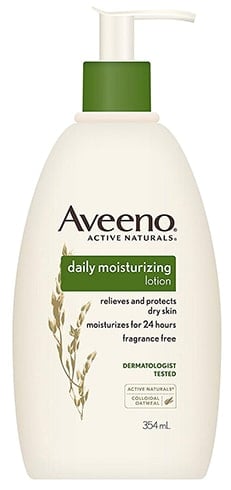 9. Neutrogena Norwegian Formula Body Moisturizer:
The body moisturizer from Neutrogena is a drugstore favorite which sinks very gently-ever gently. The formula can be all over body. It's not super-rich; a lightweight consistency, but this stuff can provide up to 24 hours of hydration.


10. Aroma Magic Honey & Shea Butter Body Lotion:
The luxurious body lotion packs a punch of nourishing ingredients like shea butter and honey, so it's an essential. This product can make you smell delightful, and make your skin feel the same, too.


These are our pick of 10 best body lotions for dry skin. Whether you want a lightweight formula, a luxurious one, or a fuss-free body lotion, these ten products are guaranteed to soak your skin in some serious care this season.