We are sure you are no stranger to activated charcoal. You probably must have seen a slew of beauty products laced with charcoal including soaps, cleansers, toothpastes, and masks. So are these charcoal beauty products really worth the hype? For starters, it is indeed a remarkable ingredient with deep cleansing effects. Another plus point is its natural, chemical-free ingredients.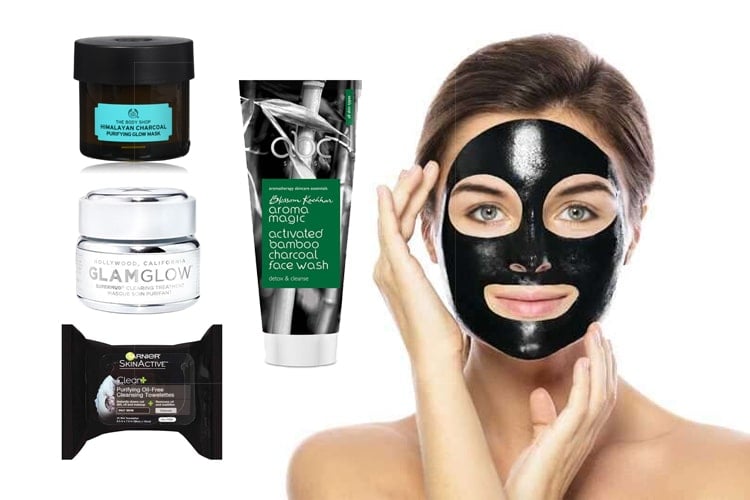 Ahead, we have suggested up the best products infused with charcoal.
10 Reasons Why You Should Try These Charcoal Based Products:
Cick through below for 10 reasons to try the charcoal craze:
1. Garnier SkinActive Clean + Purifying Oil Free Cleansing Towelettes:
There are several benefits about this oil free cleansing wipes. The real deal lies in what it does: the presence of charcoal absorbs oil, removes the day's accumulated dirt, and makeup residue. The wipes is also great for controlling oil and moisturizing.
2. Aroma Magic Activated Bamboo Charcoal Face Wash:
Known for the miracles it does on skin, this bamboo and charcoal activated face wash cleanses, softens, and purifies skin for a refreshing complexion. Use over your face for a truly detoxifying lather.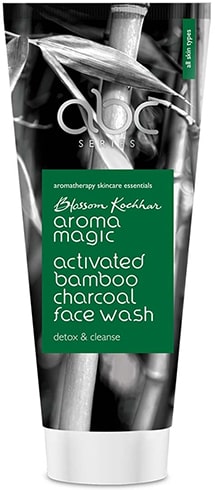 3. Khadi Natural Ayurvedic Charcoal Soap:
We love a good cleansing find and this charcoal soap is no exception. The effective combo of charcoal with natural ingredient suck out dirt, gently exfoliates skin, and leaves a tingly feeling. The soap comes at an attractive price too.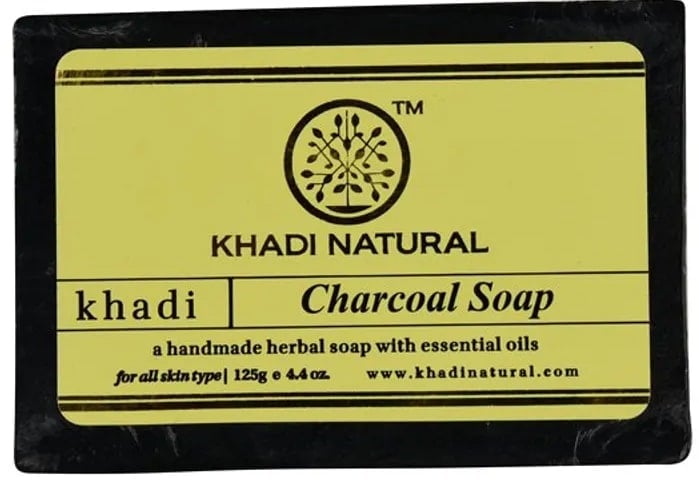 4. VLCC Ultimo Blends Charcoal Face Pack:
It is no top secret that charcoal-based face packs can be tough to remove from skin. If you're looking for a slightly lesser inconvenient experience, try this one. The best part of this face pack by VLCC is that even after it dries off, you can rinse it off as fast-without rigorous rubbing.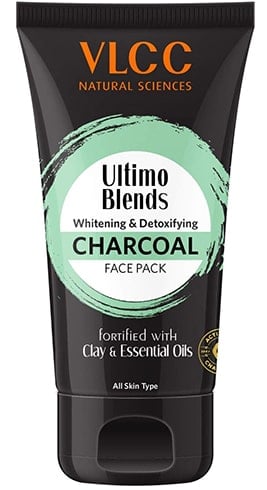 5. The Body Shop Himalayan Charcoal Purifying Glow Mask:
Do you know The Himalayan Charcoal Purifying Glow Mask by The Body Mask is sold once every 15 seconds all over the world? The Ayurvedic-inspired product has convincing reasons for that. The mask draws out dirt and refines pores. The presence of bamboo charcoal absorbs excess oil while the green tea leaves has zero mineral oil and paraffin.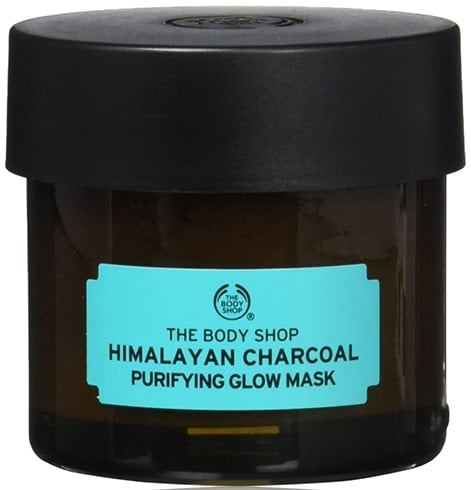 6. City Block™ Purifying Charcoal Cleansing Gel:
If you are going to invest in a cleansing beauty product-make it this! The purifying gel cleanser gently removes impurities and makeup gently. While the natural presence of charcoal draws out dirt deep within pores and leaves skin refreshed.
7. Yes To Tomatoes Detoxifying Charcoal Mud Mask:
There are many reasons to love this mask: for one it is free from SLS, parabens, and silicone. Plus it's cruelty-free. But the real detoxifying action lies in what it does to the skin: charcoal to absorb oil, aloe and chamomile to soothe skin, and salicylic acid for exfoliation.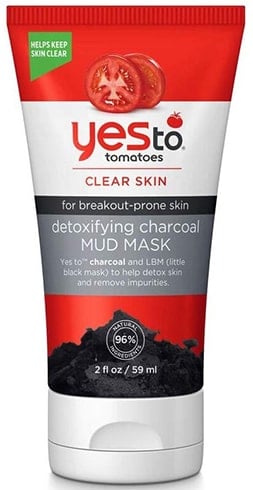 8. Glam Glow's Supermud Mask:
Another highly popular charcoal-based mask with acne-fighting properties-this is ideal for combination and oily skin. It gently cleanses pores, draws out impurities, and prevent breakouts.

9. Lush's Boom! Toothy Tabs:
Would you like to take your charcoal obsession to your dental care? Sounds backward, we know but-why not? These toothy tabs by Lush naturally remove stain and bad breath. We especially love-love this product, partly thanks to its dark little tabs to keep your kisser in luscious condition. For use, crush one tablet to create a paste (preferably between your teeth). Wet your toothbrush and brush as normal.
10. Tony Moly Egg Pore Blackhead Steam Balm:
Not all charcoal based products come in black color-this is one. If you are tired of the mess that many products can create in your space, try this blackhead steam balm. It also has charcoal powder to cleanse pores, and in addition an assortment of eggshell powder and sea salt to remove dead skin cells. The balm also self-heats without drying after-effects.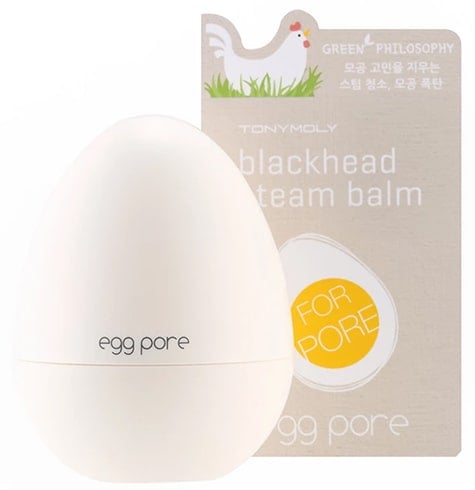 These are our top ten picks of charcoal based beauty products. Put it to the test and see how it works for you. And do tell us in the comment section below.