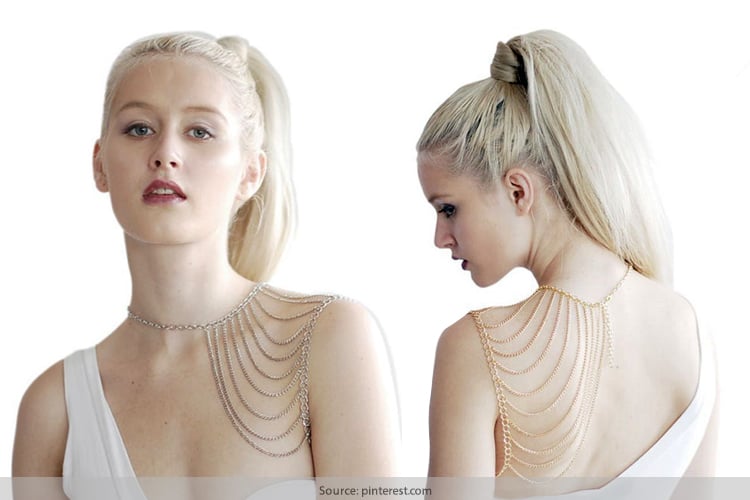 When you are leaving the house without a bit of jewelry, it is not done. A bit of pretty ornaments are needed on the neck to look a style icon.
Ask bloggers. They have made body chains an essential part of summer wardrobe by pairing them with LBDs, camisoles, low cut blouses, off-the-shoulder blouses, bustiers. So you don't have to move around half naked when you are wearing body chains. Because there are ways to rock body chains in a classy and more covered up way.
[sc:mediad]
Though there are endless designs of body chains to choose from, new kids on the block am sure would like to know how to wear a body chain. From wearing under your crop top or on top of it or with a bikini, there are necklaces that even run through the swimsuit strap and can be draped around your sides.
Here is the first cut on how to put on a body chain, what to wear with body chain and body chain outfit ideas.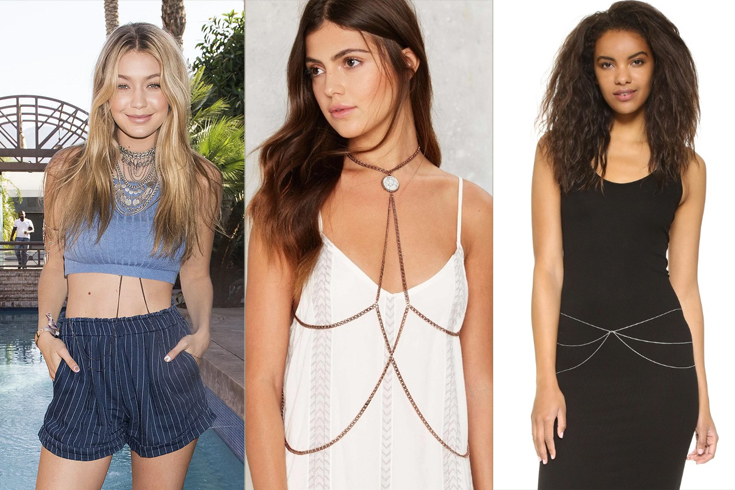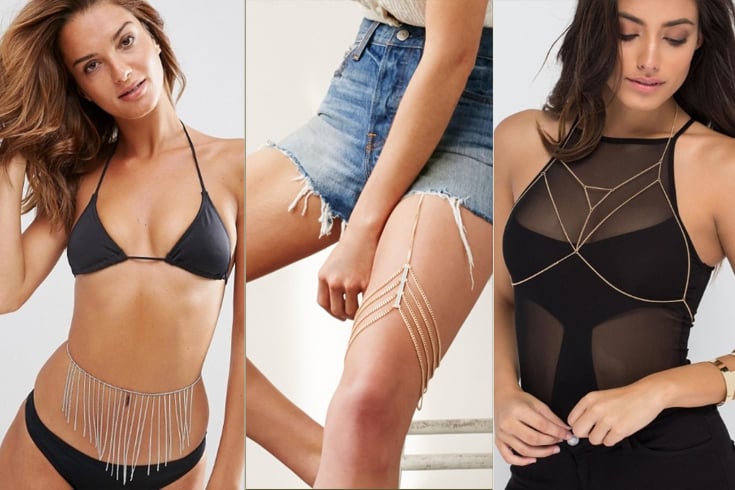 Tips On How To Wear A Body Chain
1. Back Body Chain
Call it a statement in itself, just a bodysuit will be enough to complement a back body chain. This deep plunging lace bodysuit highlights the body chain so well. Slip into a bodysuit that has more of front detailing and a higher cut back and get ready to add loads of drama to the look.
[Also Read: Sexiness in Body Chain Jewellery]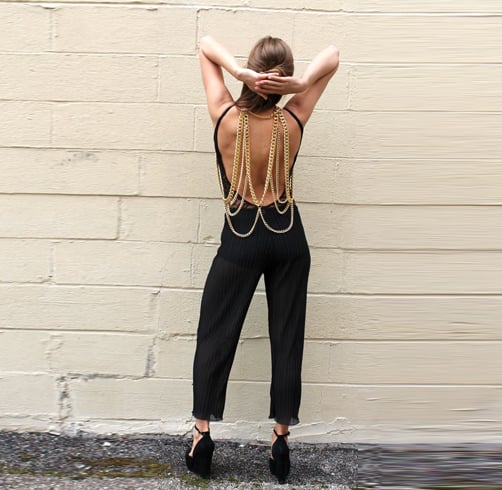 2. High-Waisted Shorts
Pure styling genius this is – the concept of wearing a body chain through belt loops of high-waisted shorts. Match a minimalist body chain in black with a pair of white denim shorts to get an effortlessly fashion forward look.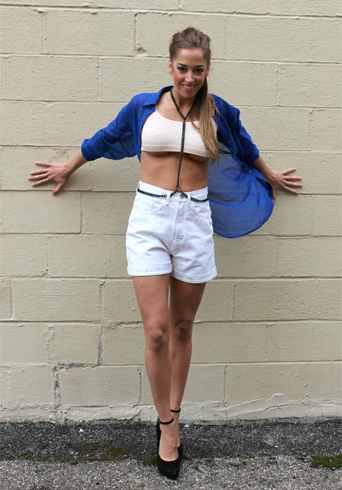 3. The Pencil Skirt
Am sure the gold caged chain shown in the image below that hits at the natural waist will give you an idea of how to wear a body chain. Dress it up with a blouse like the one shown and you are sure to hit the fashion game.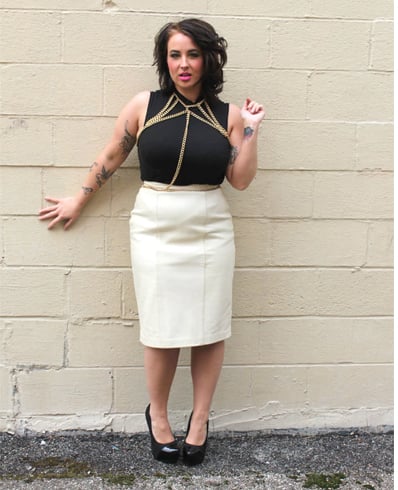 Celebs Who Have Flaunted Body Chain
Our firang babes know how to be spotted in the fashion radar. Whether it is wearing next to nothing or slipping into body chain over dress. Some of the best faces in Hollywood teach us how to wear a body chain.
Kate Hudson
How sensual our dear Kate looks stretched out she is showing off her body chain in her barely there bikini during her Greece trip.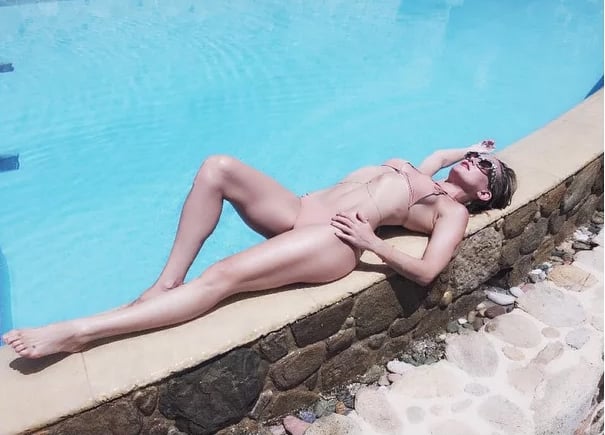 Gigi Hadid
Proving her style prowess and amply so is Gigi Hadid through her body chain and belt in the form of a statement necklace. Gigi is one supermodel who knows how to layer her jewelry.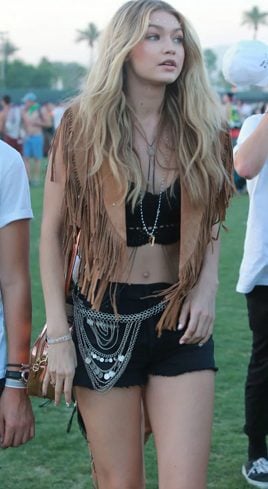 Vanessa Hudgens
This is some inspo from Vanessa as she highlights her toned stomach with a body chain crossing her bellybutton.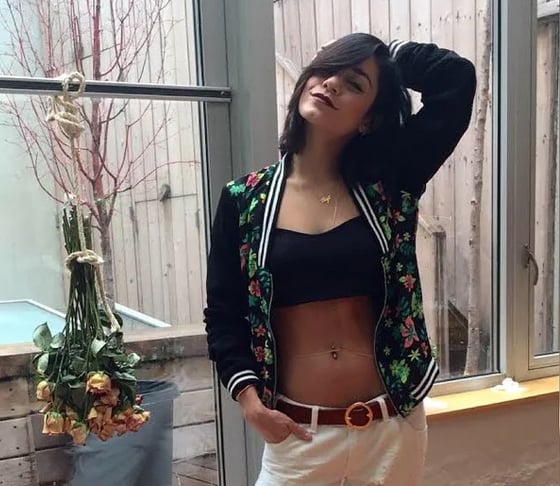 Beyoncé
Mull over the feminine vibes of Beyoncé as she dresses up in her ruffled open-back one-piece and her body chain backward.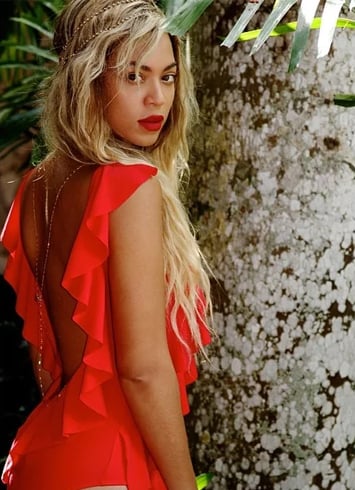 Rihanna
This is the rocking wild side of Rihanna as she hits the beach in multiple body chains with her black string bikini.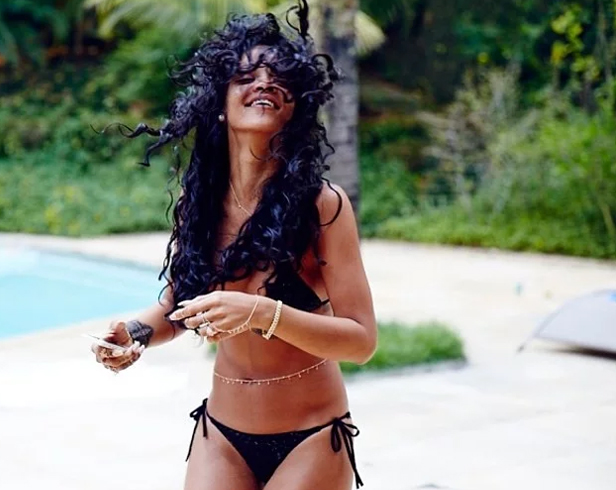 Have any more body chain outfit ideas or any more suggestions on how to wear a body chain better? How did you find the concept of body chains? Write in your comments.
Images Source: pinterest.com