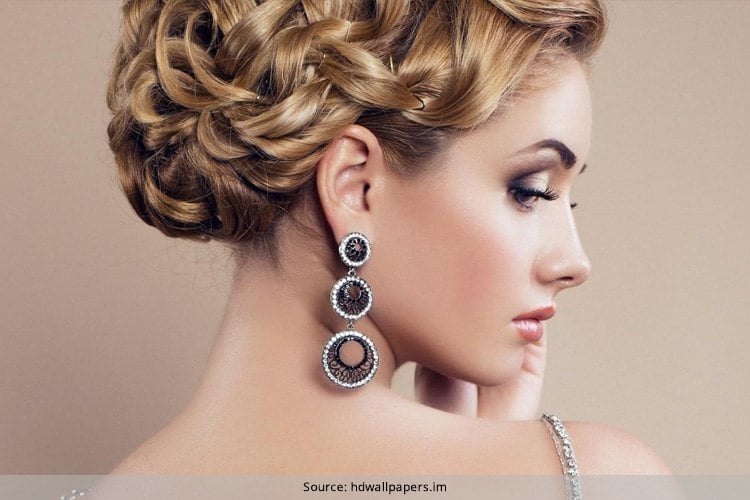 Do all things left to dangle look good? Nah…there has to be a method of appropriateness in everything so that it gives a decent impression.
But in the age of fashion that almost changes superfast, dangle earring designs is an apt trend for the fashionistas who wish to keep exploring all things nice and sexy.
[Also Read: Awesome Chandelier Earrings To Die For]
Dangle earrings don't sit pretty on ear lobes like the conventional ear studs but actually hang down from the ear lobe. So in a way they dangle, which is what makes them look pretty and saucy, when paired with cocktail dresses or Indian wear.
Unlike a drop earring which just falls below the ear lobe, dangle earrings swing and sway with every movement and can even fall on to the shoulders of the girl wearing it.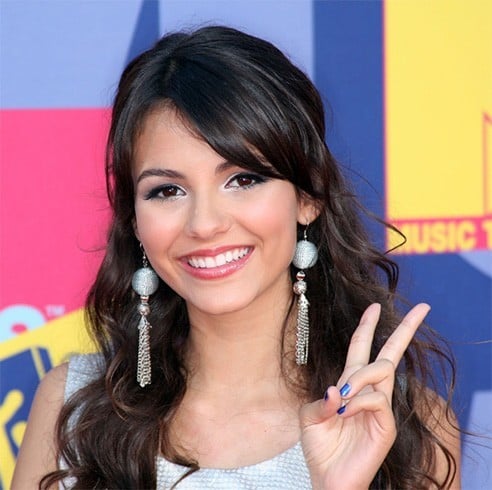 Perceived as highly glam due to their ornate styles, Dangle Earring designs have a special appeal to them. They have been made popular by celebs walking down on red carpets.
However don't be under the impression that dangle earrings are exclusive for chic babes with fancy purse strings. There are earring designs for beginners and dangle earrings for wedding as well. It will be fun checking out dangle earrings online. Here we start.
1. Heart-Shaped Fantasy
Meet this gelato heart-shaped dangle earrings that come in 18 rose gold weighing 1.35 cts. t.w. rose quartz and 0.10. ct. t.w. diamonds. Talk of price and it comes at $1,000.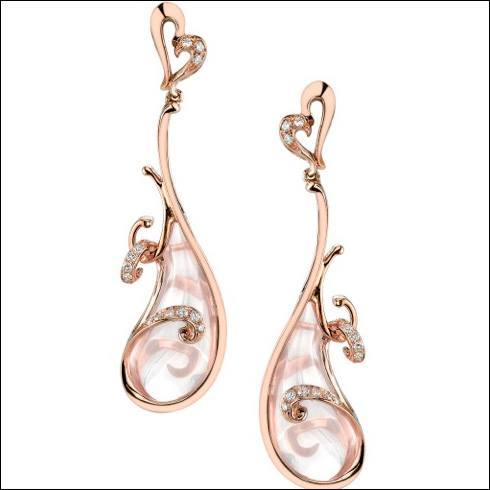 2. Black Color Stone
Simple and sober pair of oval shaped dangler earrings featuring black gemstone colour to make you look scintillating.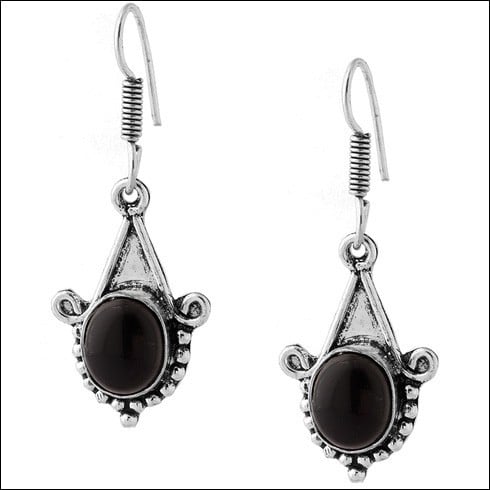 3. Red Stone Studded Affair
Red has gone far behind silk to these beautifully textured gold toned earrings that have CZ and red stones embellished. The geometric design and textured surface finish helps it blend with any attire that you wish to wear.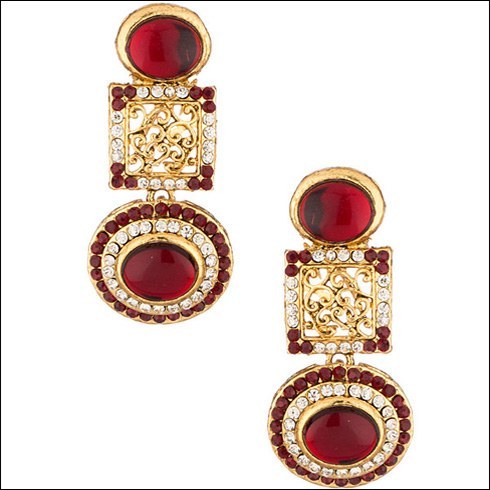 4. Alluring Blue Stone
Made of metal alloy, this fashionable stone work makes the dangler cut out for cocktail occasions.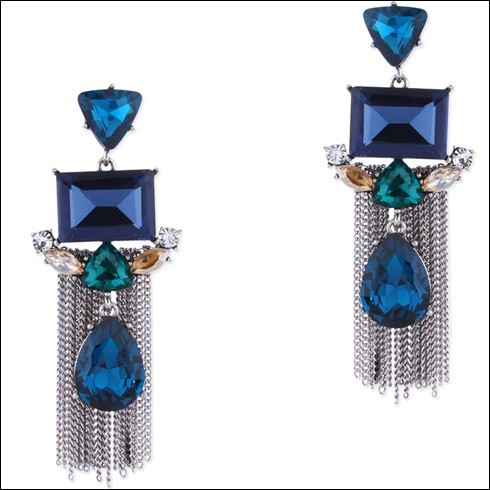 5. Blue Stone Decked Dangler Earrings
Your search for a trendy pair of dangler earrings comes to an end with these blue stone decked dangle earrings online that are rust resistant and long-lasting, thanks to the silver alloy make.
[Also Read: Earrings For Short Hair]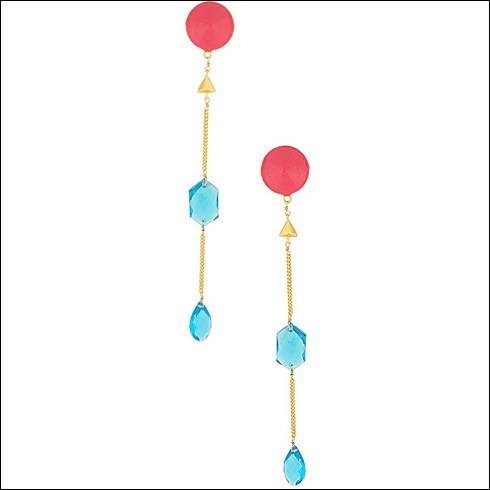 6. Ethnic Blue Jade Dangler Earrings
Perfect pair of dangle earrings for wedding, this blue jade gemstone danglers set in gold tone amplify its beauty through an intelligent use of traditional meena ball. The glossy surface makes it a must-buy.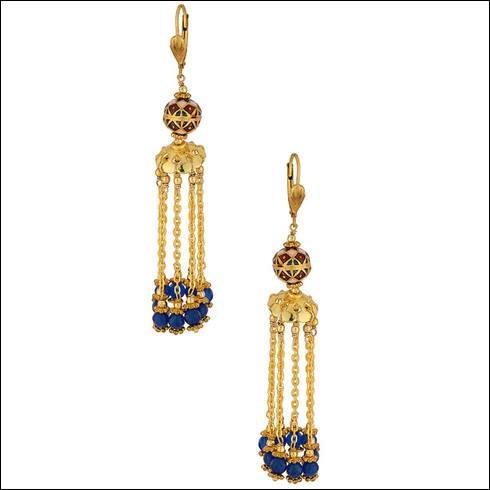 7. Black Enamel Earrings With Dangling Red Heart
This is a heart-stealing affair with red hearts dangling and black enamel finish. These exquisite earrings look so trendy and contemporary, don't they?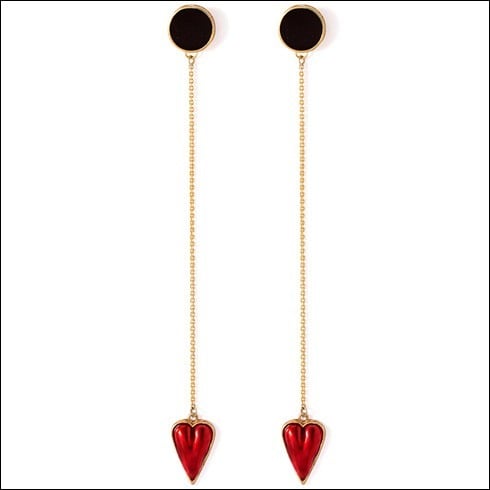 8. Cubic Zirconia Dangling Earrings
Want a beautiful yet vibrant look? This sterling silver semi-precious stones with cubic zirconia dangling earrings and hinge back closure can woo even your toughest man.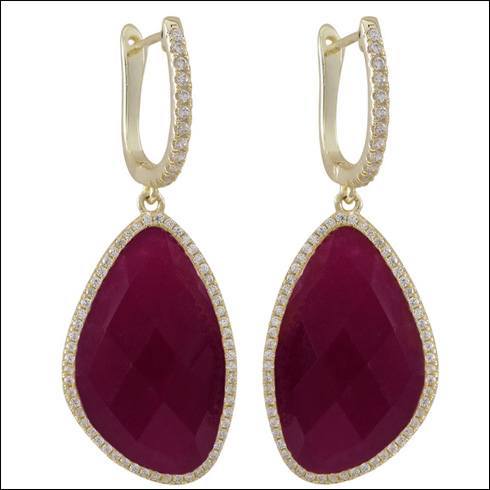 [sc:mediad]
9. Everyday Rain Drop Dangling Earrings
Handcrafted by Artisan Na from Thailand, these lovely sterling silver earrings are so lightweight and durable, they can be worn every day.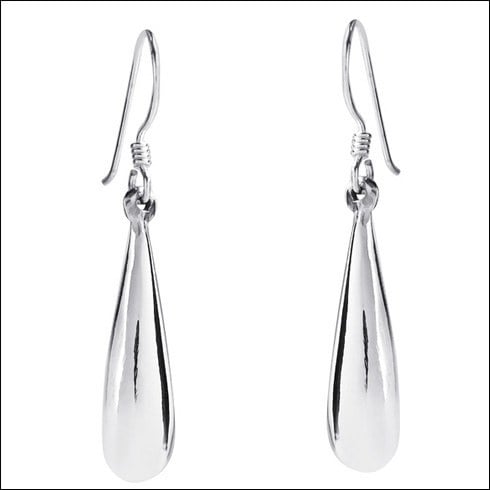 Tips On Wearing Dangling Earrings
Flexibility is the key thing in wearing dangle earrings. You can wear it as the one and only jewellery accessory with a dramatic looking outfit. And here large dangle earrings go well since their size is enough to ensure no other accessory is needed.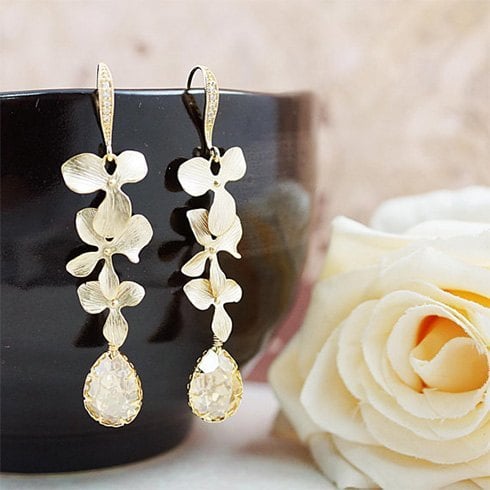 Evening gowns, lehenga cholis and even sarees can be paired up with long earrings.
Shoulder-reaching long dangling earrings should be paired with daringly cut dresses that are off-shoulder, strapless, or have halter neck.
Pairing accessories in contrasting colours makes terrific sense. Example, red dangle earrings will stand out when accompanied with a black or beige looking salwar kameez or lehenga choli.
If it is an orange saree, then blue dangle earrings will give you a bold, party look.
You can also wear dangle earrings as part of an elaborate set.
[Also Read: Most Beautiful Swarovski Earrings]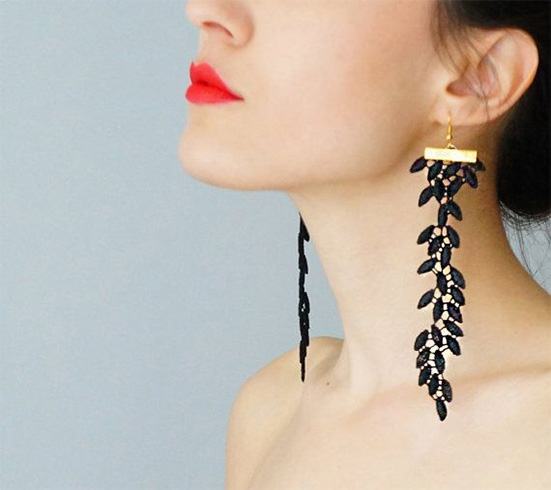 Trends might come and go, but dangle earrings online will always be around. Drop us a line on this dangling fashion statement.