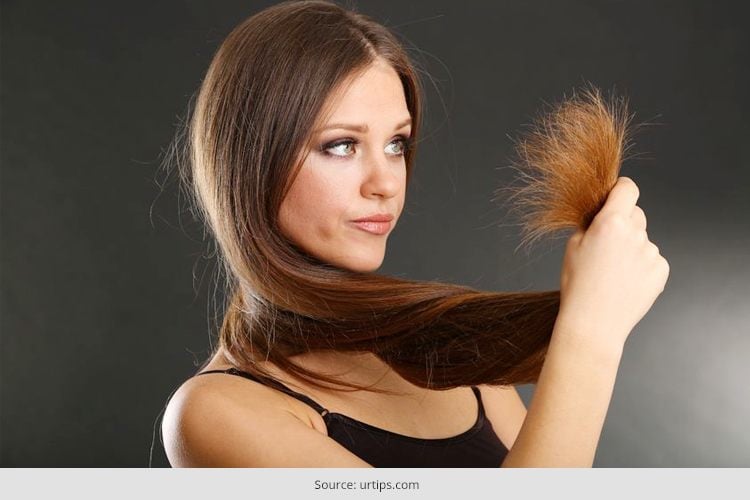 Who doesn't like perfectly flowing hair every day of the week? The dust and pollution we toil with makes this job a little harder. To ease it out, most of us choose the short cut. And the short cut is to wash your hair every single day, use numerous styling tools and hair products. But did you know that this short term glamour is causing some major long term damage to your hair?
Hair Breakage Repair
Just like well styled hair boosts our confidence, excessive hair fall and breakage of hair cause a big hollow in our self-esteem. But in most cases hair fall stems from things we do on a daily basis. Here are some do's and don'ts for hair breakage repair.
[Also Read: Hair Breakage Treatment ]
Don't Wash Hair Daily
Washing hair daily dries out the strands and they become brittle and rough. Also over washing makes your scalp produce more sebum making it and the hair oilier and oilier by the day. Hence the need to wash the hair is increased, rounding up the damage. In order to stop hair breakage the first thing you need to alter from your daily to-do list is to change wash hair daily to wash hair thrice a week at the maximum.
Don't Use Sulfate Shampoo
Speaking of hair washing, let's see how even the best shampoos can damage the health of our hair making it prone to breakage. One of the major causes of hair breakage is Sulfate. It is a detergent ingredient that is required to foam up when we wash. The side effect of the product is its extremely drying nature that leaches out the moisture content from our body and hair. Dried hair is more prone to breakage. So to prevent hair breakage, look for shampoos with minimum sulfate content or preferably are sulfate-free.
[sc:mediad]
Don't Blow Dry
The very next thing we do stepping out of the bathroom, running against the clock is reach for the blow dryer. I get it, it's easier, it's faster, and that is all we need. But we also need hair on the top of our head, don't we? Brow dryers attack our hair with dry heat which in turn eats up the hydration of the hair. The hair hence gets more brittle and sensitive and easily breaks down. Moral of the story, air dry your hair whenever you can.
[Also Read: Causes Hair Breakage]
Don't Heat Style
Now blow drying is one thing, but styling tools like curling irons, crimpers, flat irons, and straighteners take the process of damaging the hair to an entire new level. These appliances treat our hair with some insane amount of heat causing both instant and cumulative damage over a longer time. Not only is it advisable to give up on the daily use of these tools, but every time you style your hair, shield it with a generous coat of heat spray or serum. These heat protectants will certainly mitigate the damage if not totally cut it out.
[Also Read: Hair Dressing Tools]
Don't Engage In Permanent Chemical Styling
Looks like everything you do to make your hair look beautiful and professionally styles, will eventually erode it of its health. Can't help but that is the truth. Permanently perming and straightening using a zillion harsh chemicals on those puny strands actually cause unimaginable damage to your hair. We all know that hair is made up of protein, and this protein breaks down when in touch with the chemicals used to perm or straighten. Of course it means more hair breakage. So we have to minimize these procedures which lead to hair concerns.
[Also Read: Hair Color Trends For Spring 2016]
Don't Use Chemical Dyes
Who doesn't love to play around a little with hair color? But hair coloring exposes hair to harmful ammonia and peroxide that meddle with pH of your hair. The proteins in the hair shaft breaks open in this entire process leading to the end result as more damaged hair. So, avoid hair coloring with harsh chemicals. We style our hair at the cost of their health and then ponder on how to repair hair breakage. Try to pick up an ammonia free hair color or natural alternatives like henna.
Do Conditioning
When the clock is ticking early in the morning and we know we are running late, we often bargain against the conditioner. The kind of atmosphere we live in, the conditioner had become a mandate in the process of hair care. Not only does it moistures and softens the hair, it also strengthens the strand. Every time you shampoo, follow up the process with a conditioner religiously. May be you can set your Alarm clock 10 minutes early.
I know right, it is really depressing. Every time we do something to make our hair look like a star, we end up wrecking it somehow or the other. But then there are many more ways you can undo the damage done already. To initiate hair breakage repair, book an appointment with your salon and go for a trimming. Yes, I hate it when they chop off the length of my hair, but it will grow back long and strong. In fact trimming the split ends of your hair every four to six months actually speaks in favor of your hair. Also a good hair message can stop hair breakage is a big way. Ask your grand ma to indulge your head with a 30 minute long coconut oil. Trust me, she is going to love it, and so will you.