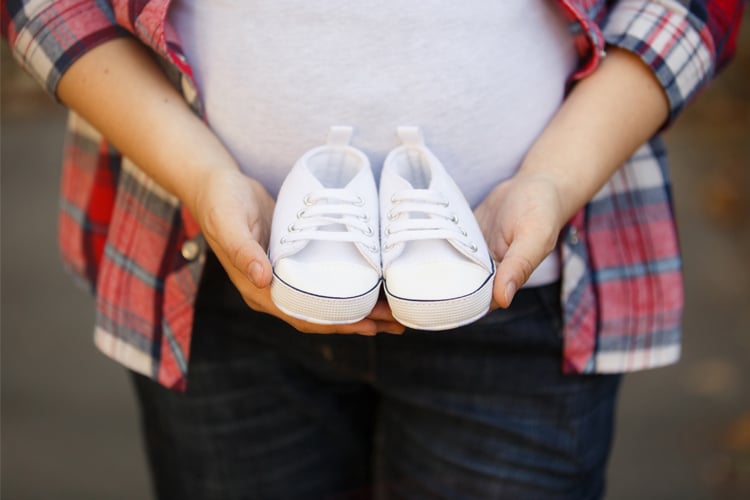 Photo shoots are not just for weddings! Just as you would love to have a nice announcement for your little bun in the oven, you can also have a wonderful maternity shoot! There are hundreds and thousands of maternity photographers now, so choosing one won't be as difficult as you thought. What's important is to decide the colours you would be wearing for the shoot. You may think, colours are the last thing on your mind, but what would really make your photos stand out is how you both mix and match colours and outfits.
[Also Read: Fashion For Pregnant Ladies]
Here are some maternity shoot tips you both could keep in mind while getting creative:
Don't think about hiding the bump!
Well Hello! The point of the maternity shoot is to show off your bump! You don't want to be hiding it! Well, that's the whole point of shooting with the bun in the oven. Clothing that accentuates your bump are the best things and keep on mind that they should be colourful and should coordinate with your partner. Always bring a change of clothes in case you feel uncomfortable in the ones that you are already wearing.
Mix and match with your partner
That's the most important part of the maternity shoot matching with your partner. There are a few rules of colours when you are matching attire with your partner. Here are some tips that you should keep in mind:
1. If He Is Wearing A Dark Shirt, Make Yours Lighter And Vice Versa
You have to complement each other and make sure you both wear clothes which do not have the same colour schemes. If he is wearing dark, then you wear something light. The aim is to have both the colours on your palette. The same is with bright and neutral colours and patterns. Wear stuff that is opposite to each other so that you both can be in the limelight. The would-be mother has to make sure that she is comfortable in whatever she wears.
[Also Read: Maternity Photo Shoot Ideas]
2. Stick To A Colour Palette And Don't Meander
With so many colours, it is obvious that you would get confused. But having a colour in mind will make your photos a lot better looking. If you are biased to a certain colour, you can have it in almost anything you wear for the shoot and make your partner wear something in similar shades. This will make the photos a lot coordinated. Also, there wouldn't be any confusion for the photographer. Similar to your colour, you can also choose a location which has similar shades. If you are a little daring, you can go for contrasting shades. But the ones that you and your partner wear should be very similar.
[sc:mediad]
3. Add just a little Pop of Colour
This is another way to add a lot of dimension to your photos. If you don't want to experiment with too many colours, you can just add a pop of colour to your outfit. A lot of photographers think that adding too many colours and prints will distract the viewers' attention from the main subject. That is why you can stick to one colour and choose something which will suit the skin tone.
4. Location and colours
Choosing the right colour and the location is very pivotal for the maternity shoot. If you are planning to shoot on the beach, you have to wear something which will make you pop up. The key is to make sure you don't blend in!
Now that you have these maternity photo shoot tips for colors in mind, make sure you use them to your advantage!