Christmas is almost upon us! With the New Year also approaching, the festive spirit takes over and silver bells, fairy lights, golden wreaths, and foam snowflakes etc. start dominating our environment. However, it's not only the tree that gets all decked up, we women, too must not be left behind. A very important part of playing dress up is getting your hair game on point for which hair accessories are an important element. Keeping the theme and vibe in mind, let's look into some theme based Christmas hair accessories that are a far cry from the age-old felt reindeer antlers and lend you a ravishing party and festive look!
Hair Pins And Clips
For a festive but stylish and effortless vibe, hair clips not only take forward the decorative and festive spirit but are extremely functional as well! Let's sneak peek into some of the edgy Christmas hair clips styles!
Star Shaped Shooting Star Glitter Types
Irrespective of you flaunting short or long hair, these gorgeous star hair clips are ideal for adding buzz and glamour to any party, especially the Christmas. It's stylish and elegant ooze can be the focus of your entire hair style for any glamorous Christmas party!
[ Also Read: Hair Accessories For Long Hair ]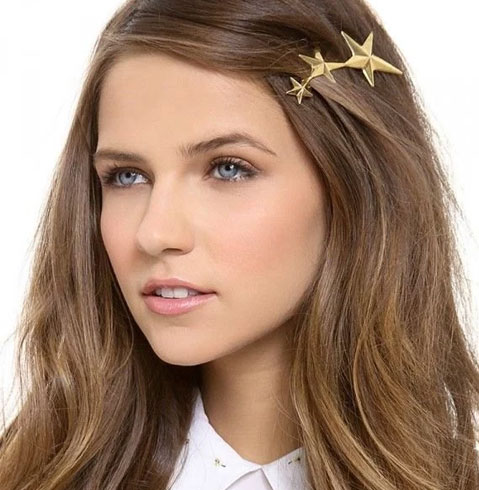 Snowflake Hair Clips
Oozing a delicate vibe the extremely cute and sparkly snowflake hair clips not only compliment both casual and party outfits of any kind but also add an extra edge to any Christmas party hairstyles. The Snowflake crystal hair clips look stylishly effortless and are a wonderful reflection of the winter snow outside!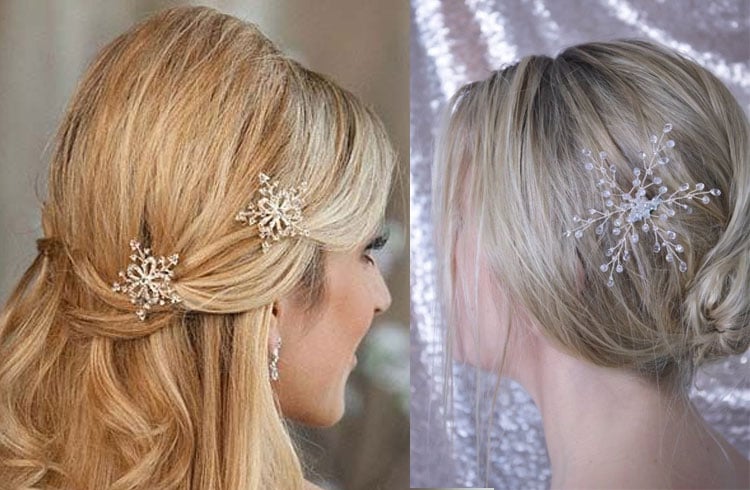 Candy Cane Hair Clips
Crafted of polyester felt which is machine embroidered and digitized , these hair clips make a perfect fashion statement with a stylish ooze this festive season!
[ Also Read: Hair Accessories For Festivals ]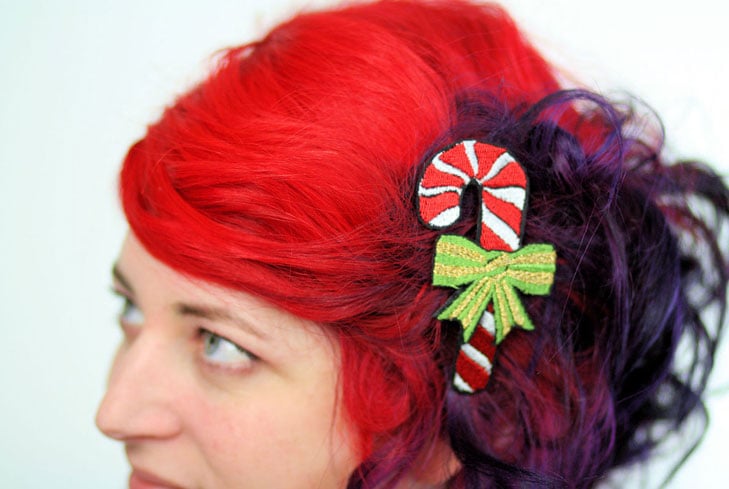 Holly Themed Hair Clips
Holly themed hairclips are the perfect hair accessories to add oomph to your Christmas hairdo! Mostly available in red and green color in various styles and designs, these are a perfect complement to any of your Christmas outfits. Those who want to shun the red and green color can opt for the chic metallic holly leaves pin which helps you overcome the feeling of looking like Buddy the Elf!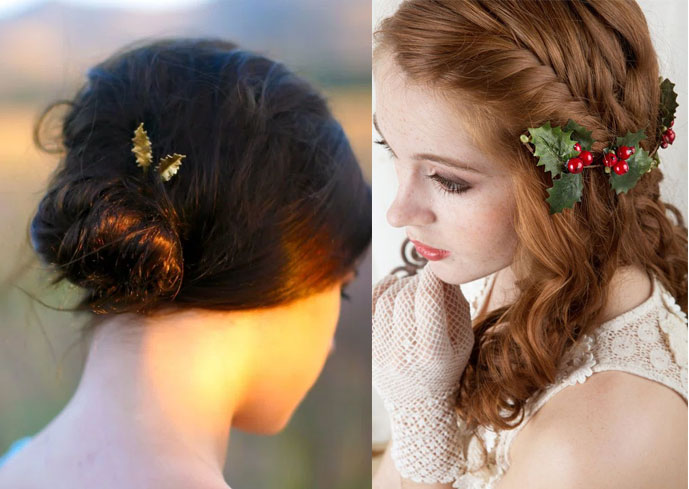 Hair Combs
Hair combs form a wonderful hair accessory. While some are decorative pieces, in tune with the Christmas theme, many are made of pearls and precious stones which can go perfect as your wedding accessory! You can easily adorn this super elegant and sophisticated hair combs crafted of precious stones all the year around and definitively this festive season! They go especially well with chignons, buns and updos.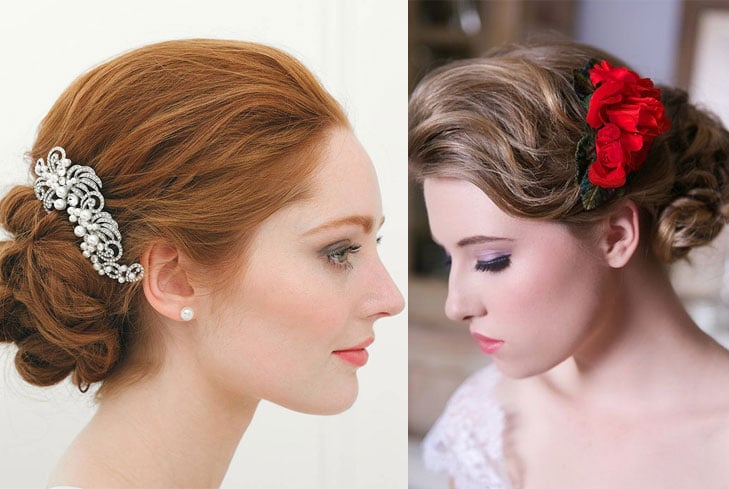 Christmas Headbands
For our entire headband babes, we have a pretty chic collection to get your knees weak!
[Also Read: Hair Glitter Roots]
Red Flower Headband
This festive flower headband is definitely a festive statement which amps up your chic hairstyle to new levels of glamour! They look super cute with short hair which is such a rage currently.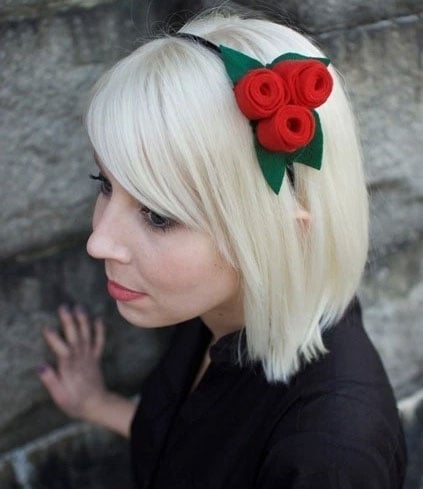 Cranberry Headband
Originally a wedding tiara, the cranberry headband literally shrieks a Christmas vibe and can be a perfect add on to your Christmas dress. It is a perfect accessory to blend it with the crowd who do not wish to make a loud statement!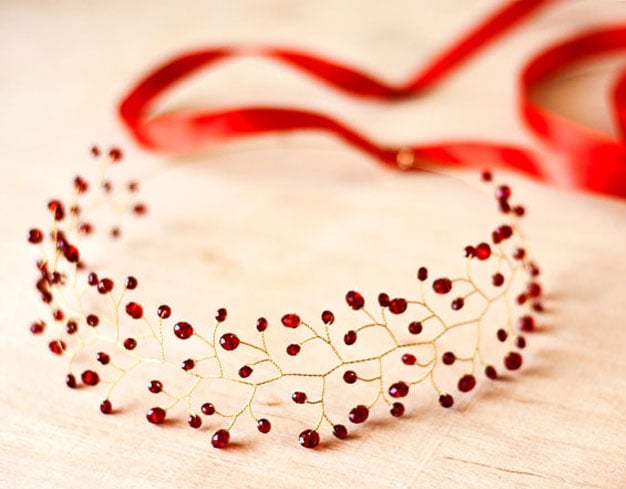 Holly Headbands
This Christmas holly garland is the perfect headband or circlet for just about any kind of hairstyle for any length of hair! Just secure each end to your finished hairstyle or hairdo with bobby pins and go out ready to make head turn.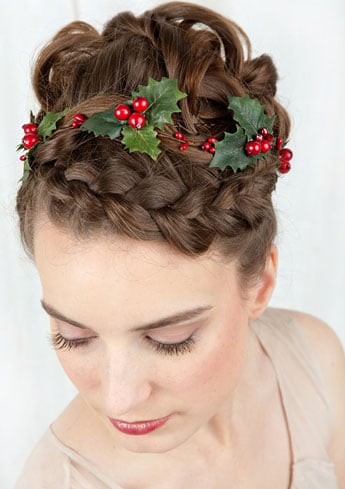 [sc:mediad]
Specialized Christmas Hair Bands
For all you bold and beautiful ladies who do not shy away from a loud Christmas statement, these hair bands are a perfect accessory to draw attention and get everyone talking!
[Also Read: Christmas Hairstyles]
Christmas Hair Bows And Ribbons
Hair bows and ribbons are a wonderful hair accessory for all those who want to make a Christmas statement in an understated way. Christmas hair bows for toddlers are superb to deck your child in the Christmas spirit! Check out our few picks:-
Glitter Hair Bows
Available in bright colors, these are perfect to add an element of sparkle and the Christmas mood to your hairstyle! Retro and catchy in the merry way, they can work well later with your party outfits!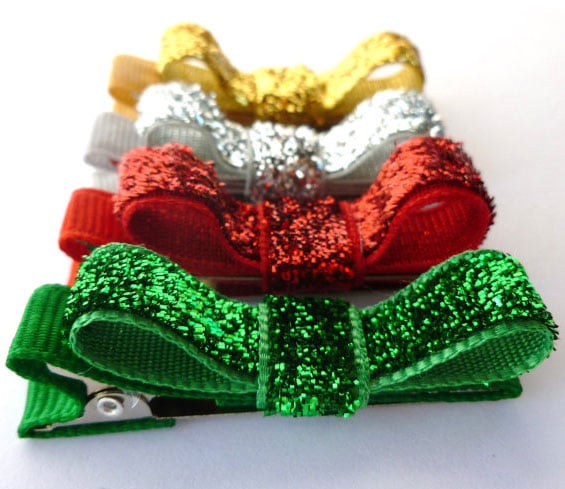 Ribbon Sculptures Bow
Flaunt your festive mood and spirit with these Christmas special ribbon sculptures bow to be styled with a free reign to your imagination!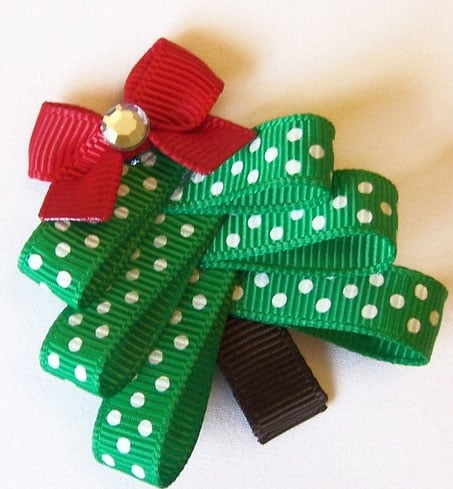 Bows For Toddlers And Girls
There are oodles of hair bows available for kids and small girls that are not only super cute but also do not leave them feeling left out in the festive vibe! You can be confident of finding the right one for your adorable darling!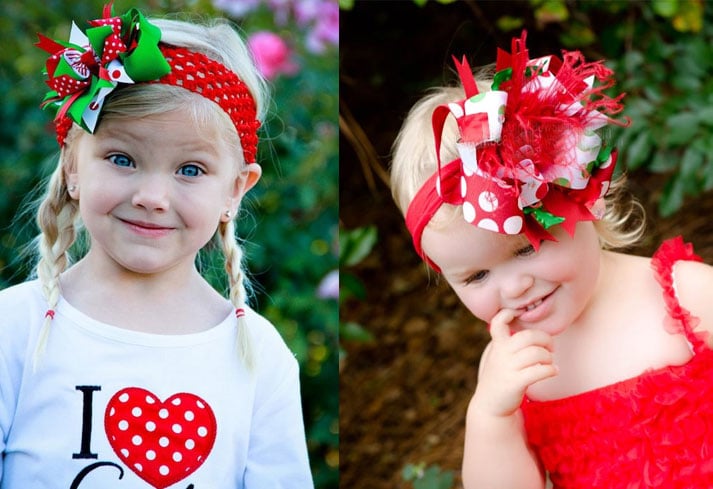 Have you already nailed your Christmas hair accessories? Which of our picks have made you rush out with your shopping bag? Chime in below!
Images Source: pinterest