What we simply love about the Russian fashion sagas and especially for winters is that the concepts they come out with are aesthetically pleasing to the eyes and very functional too. In India, although we don't have much of a sub-zero temperature across the nation, except a few parts where the mountainous terrains hit low, we could learn a thing or two on dressing right for the icy cold climes from Russian fashion experts.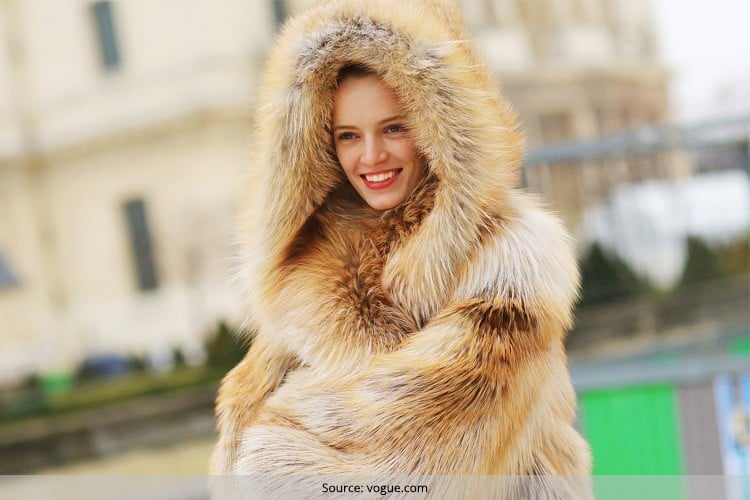 Russian Fashion Trends:
Owing to the fact that Russia is a cold country, clime wise, Russian fashion designer thus have come out with very cozy and chic Russian fashion trends to try out.
Woolen Black Skater Skirts:
"Paint me like a Russian star" is what every PYT would say when they dress up in a dark black skater skirt and black fishnet stockings with heels for the feet.
Gorgeous Long Flowing Coats:
Gorgeous long flowing peplum coats are haute to wear over just about anything. From Indian to western, indo-western to chic casual street style numbers too, the gorgeous long peplum ensemble keeps you warm and chic.
Russian Hats For Warmth:
Russian hats with faux fur can be paired with anything you choose to wear. They work well to keep the head and the ears protected from the icy blast. An all-white or an all black ensemble sits pretty with the gorgeous Russian headgear for winters.
Long Skirts:
Keeping in tune with Russian traditions and taking a cue from the long Russian skirts, the Jupe longue laine so vibrant and bright brings in a positive touch to the grays and blues doing the wintry rounds.
Pretty Floral Faux Fur Jackets:
Stay warm and cozy as the winds blow harsh and cold out there, wearing one of the cutest floral printed faux fur jackets as you party the night out or maybe go out on a dinner date with someone special this winter.
[Also Read:  Colombian Fashion Statements]
Pavlovsky Shawls:
Russia's answer to the Indian pashmina shawls, the Pavlovsky shawl is a chic embellishment that keeps the body warm and the wearer, a fashionista in her own rights too.
Gorgeous Tribal Russian Coats:
Wear them with pants or shirts and skirts, leggings or trousers too, the gorgeous Russian embroidered coats would be cozy statement to make when out with friends for coffee or at the pubs.
[Also Read: Julia Vins: The Russian Muscle Barbie]
Floral Skirt Dresses:
Made from wool and very warm to touch, the floral Russian skirt dresses can be the ultimate item or ensemble to wear at winter parties in India. Pair them with stockings or leggings for more warmth if need be, and wear heels for the feet to enhance the look.
A Vintage Touch For Friday Dressing:
Heading off to the clients office for a cold winter morning meeting? Dress right and strike that deal with a certain impression to make. A vintage trench coat with faux fur hands is an elegant number to strut in, with heels for the feet and stockings for the legs.
[sc:mediad]
Dark Nude Leather Coats:
Spruce up the elegant look at work with dark nude leather coats worn over your office suits. For the legs you could opt for black opaque stockings or leggings.
Faux Fur Coats:
Pair your faux fur coats with a dark top and denims, and don't forget to wear ankle length boots in dark nudes for the feet.
Half Tweed Check Coats:
Half tweed check coats can be worn with Indian and indo-western numbers or just about anything you would be casual in. Once again, keeping in mind the climes, you would want to alternate between faux fur tweed coats and the normal ones.
[Also Read: Creating A Fashion Sweep Through Winter Coats]
Colorful Headscarves:
Your wardrobe should have plenty of colourful headscarves for cover and protection. They not only add style and a chic touch to your overall personality but make you look like a roaring diva down on the streets too.
Christmas Themed Winter Sweaters:
Quite a picky lot would not want to wear the 'ugly winter themed sweater', however, when talking about russian fashion trends one cannot but steal a glance now and then at them. Wear the winter Christmassy sweater with leggings or denims, and head off to college.
We hope these Russian inspired fashion trends have taught you a thing or two on how to be haute and trendy this time? Do write in and let us know which trends caught your fancy too!