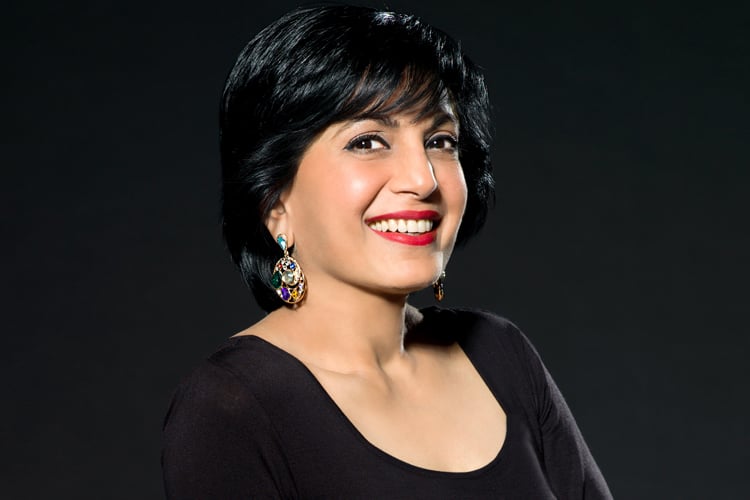 India's most awaited fashion and glamour extravaganza, India Intimate Fashion Week (IIFW) is pleased to announce that the illustrious jewellery designer Mona Shroff will open the first edition of IIFW with her 2017 collection becoming one of the first luxury brand to be present alongside India's top Intimate wear talent at India Intimate Fashion Week. Mona is pursued by International celebrities like Kathleen Mcphee & Danielle Robay for her futuristic and unique jewellery designs. She is now engaging with IIFW to break the stereotype and hush hush of the society about Intimate Wear.
Mona Shroff, who is not only the Vice President and COO of World Indigenous Fashion Week (WIFW), but also a Council member representing India and Hong Kong remarked, "Intimate Wear is a taboo in India, where the women would love to buy expensive and sexy lingerie but shy away from discussing it." She added "Even the designer community is all gaga about International brands and their style but has done little to promote native intimate wear designers or even encourage education in this area. With IIFW, that will change."
Mona has been a designer for 18 years and has showcased in other fashion shows like Lakme Fashion week, India Beach Fashion Show, Fiji resort fashion show, India Fashion Week Dubai, Miss India Pagent. Recently, Mrs. Universe 2016 wore her jewellery for the beauty pageant. She has been designing for in-house labels of Selfridges (London), Galleri Lafayette (Paris). Her Production lines are in Italy, Spain, Korea, Taiwan, Indonesia, Philippines and China.
Niraj Jawanjal, Founder of IIFW said "We are very excited to start our first venture with such a worldwide celebrated designer who is not only creative with her designs but also understands the power of fashion, especially in the intimate wear zone. We look forward to opening the show with Mona and changing the intimate wear realm forever."
India Intimate Fashion Week (IIFW) is the only platform in India which would unveil and provide great opportunities for designers to show their talent and make India one of the pioneers in Intimate Wear. The focus is also on educating women about Intimate wear and shedding the taboo around it. IIFW promises to bring in a intimate fashion revolution by appreciating domestic talent and encouraging Indian women to be bold & confident.
About India Intimate Fashion Week (IIFW):
India Intimate Fashion Week (IIFW) is a platform designed to shed a powerful spotlight on all facets of the intimate apparel and personal care industry. The event exposes both emerging and established brands and designers, manufacturers and distributers from India and around the globe, spanning market categories of lingerie, loungewear, sleepwear, legwear, lingerie accessories, men's underwear, swimwear, beach wear, shape wear and more.
India Intimate Fashion Week is also taking immense endeavors to let India speak it's mind about this world largest industry and become shy-away, so that we can involve and nurture the emerging talent in this massive industry to command a bold stand.
For more information on IIFW, visit: http://www.iifw.co.in/