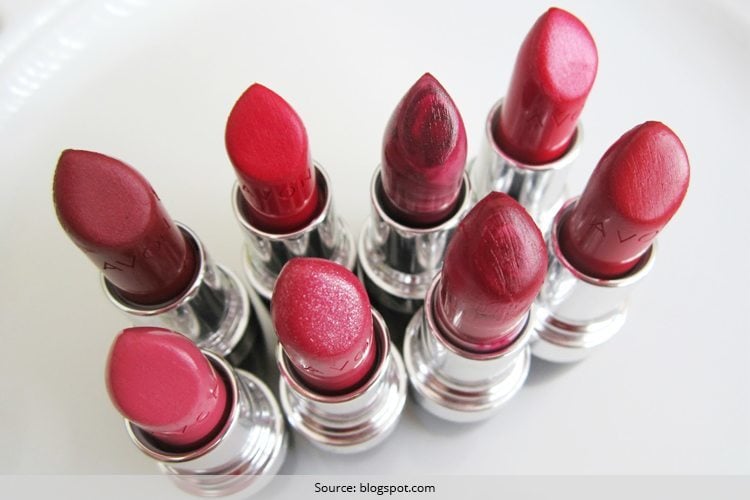 Every woman loves lipstick. A self-respecting fashionista will know that her look is never complete without the right kind of lipstick. So whether you are a glam doll or your forte is rocking some nude lipstick, you will sometimes feel confused by the sheer volume of lipsticks that are available in the market. But don't worry! We have your back. We break down to you the numerous lipstick finishes that are there in the market to make your work a little easier.
Matte
Matte lipsticks are generally the most subtle ones, but at the same time, they are also the longest lasting. The specialty of a matte lipstick is the fact that it gives off a very smooth finish and feels almost like velvet on your lips. Also, matte lipsticks usually come in stronger pigments like reds and pinks and browns. But sometimes, a few people may feel that matte lipsticks can dry out your lips. The best solution to this would be to use some lip balm prior to application of the lipstick.
[Also Read: Matte Lipstick Shades]
Product Picks: MAC's Ruby Woo, Clinique Long Last Soft Matte Lipstick
Glossy
Glossy lipstick is more of a glamming up tool. It is mostly made of glitter and gives off a very good shine. It however does not last too long. So you will have to keep reapplying it for it to look perfect. Gloss works for all age groups and if you feel you need some shine in your life, make sure you don't leave home without your gloss!
Product Picks: Clinique High Impact Lip Colour, SPF 15.
Satin
Probably the best among all the finishes, satin lipsticks are incredible to touch and keep your lips hydrated for a long time. Satin lipsticks were some of the first in the market and it is also one of the most versatile ones. Not only will you look good with satin finish, but it will also suit you in case you want to glam up. Satin finishes are good for women who want some shine and at the same time also do not want it too glossy.
[Also Read: Matt Vs Cream Based Lipsticks]
Product Picks: Urban Decay Revolution Lipstick in Native
[sc:mediad]
Creamy
Creamy lipsticks are textures which have a little more shine than satin ones, but are lesser than that of the glossy ones. The good thing about the creamy finish lipsticks is that they will last for a long time and not dry out your lips at all. But another problem with these creamy finish lipsticks is that they can sometimes bleed along the lip line. You can prevent this by coloring your lip with a lip liner of the same colour.
[Also Read: How To Get Pouty Lips With Lip Liner]
Product Picks: Mac lipstick in tickled pink
Amplified
Amplified lipstick, as the name suggests, is highly pigmented. Just like the normal matte lipsticks, these are an even higher version of the same and can last for a really long time. But the good thing about these is that they won't dry out your lips. So even though you are wearing a long-wear lipstick, you would still not get dry lips!
Product picks: Mac's amplified crème lipstick
Frost
Frost lipsticks last for a short or a medium amount of time. Their coverage is also not that much and it is a very medium coverage. This can be called like the medium lipstick for everything. So when it is about gloss, it gives a medium coverage. What makes them stand out from other lipsticks is because of their shimmery look. Just as their name suggests, they have a very frost-like finish.
Product Picks: Mac Frost Lipstick Thrills
There are tons of lipstick types and you need to choose the right ones when it comes to a correct makeup. See our handy list for more options!