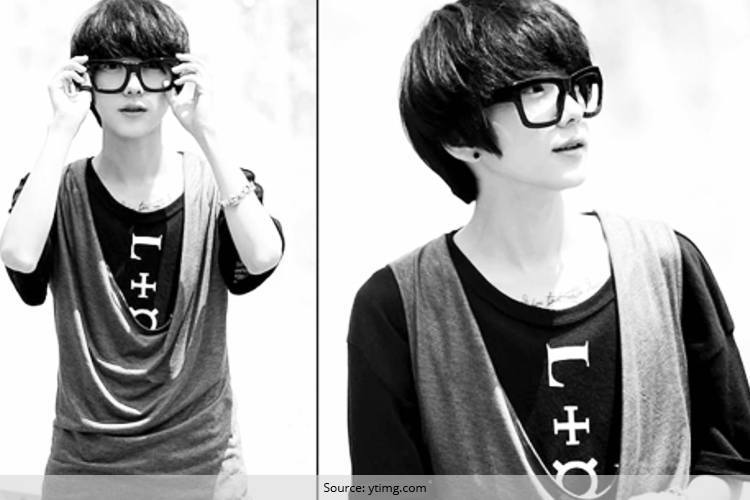 Wait up! You haven't reached another page not of interest to you. What's written above is a simple welcome, and when translated it means "Korean Fashion Is So Cool To Adapt". So yes, we are still the fashionistas, but this time on, we girls would like to take more than just a leaf out of the Korean fashion Bibles.
Aspects of Korean clothing
Before we enter into the ten looks you could adopt for the four seasons we have back in India, here are five very well-known traditional yet chic Korean couture items that an INDIAN girl can wear!
[Also Read: 6 Korean Beauty Products You Need in Your Life]
Baji- love your baggy pants, a baji works for you then
Chima- long skirt and a short jacket
Garot- a work dress worn by the upper middle class and the VVIP women
Jeonbok- sleeveless but a long vest worn by the military women
Ayam- a headgear worn by women, embellished with chic designs and patterns
Gomusin- rubber shoes worn by Korean women and available in various styles
Mituri- resemblance with the jhuttis in India, but made of paper
Namaksin- wooden sandals for the feet
Norigae- chunky pendants for the neck
Eunjangdo- metal dagger carried by Korean women as an embellishment these days!
Floral patterns across Korea
Colours, prints, floral patterns, graphics et al, Korean girls love experimenting with looks one-of- a kind. A short black floral skirt with a white or off-white cardigan top and booties for the feet!
Monotone fashionista thus speaks her style
The LBD with a twist! Bringing back the touch of the sixties with the cuffed mini-LBD and white shoulders, and pearls for the wrist completes the look!
For the corporate woman
Neutral shades for work, with camel yellows and a military green coat for cover. A loose round neck blouse inside and an A-Line skirt for the bottoms, with heels for the feet to the end the look.
[Also Read: Top Korean Actresses Beauty Secrets Revealed]
Cropped tops and round collars with kneelenght skirts
Stay cool and stylish while the heat plays havoc. Go out with your friends in crop tops with skirts. The colours can be subdued or bright, and the tops can have striped on the shoulders or sans them all, just have fun wearing and flaunting the look!
Floral cocktail frocks
Korean girls love to attend parties and events, like we girls do. However, why doll up in heavy embellishments and garments, when we can take a cue of going minimal all over just like our Korean sisters!
Colour blocks for summers
Dull shades too can bring in the oomph factor for sure, and having said that, model Yuna from Korea shows us how! A round collar grey tee and a pleated dull green short skirt, with heels for the evening, why not?
[sc:mediad]
Thigh high and animal prints
Thigh high socks are a rage across the Korean fashion world, and every PYT has more than just a pair of them. Quirky colours and designs rule the wardrobes, and when worn with shorts, short skirts or skorts and a summer coat to the waist, you'd create a look that most would be envious of. Check out the animal prints on the bag she holds!
For a formal evening out with MIL
MIL needs to be impressed, which can be easily done wearing the HANBOK, a traditional yet chic Korean piece of graceful fashion.
Oversized striped tees and a dungaree skirt
Quick run to the mall and you don't have time to dress? A dungaree skirt with an oversized striped tee does the trick!
Being the bridesmaid
Of course you love your lehengas and anarkalis to doll up in, but if you want to be a little different at your BFFs wedding and are her bridesmaid too, steal thunders in a chiffon and lace royal blue cocktail gown.
What is Korean fashion about?
Just as holistic healers say, energy can be sent across the world and to any nook or corner, the same would be with fashion. Fashion doesn't conform to boundaries, race, caste, creed, orientation or the colour of your skin and nationality for that matter. Every nation takes inspiration from the next, and the world of fashion now is an amalgamation of chic touches, subtle creativity and trendy styles, much like what Korean fashion has to offer.
Have fun pretty lasses!