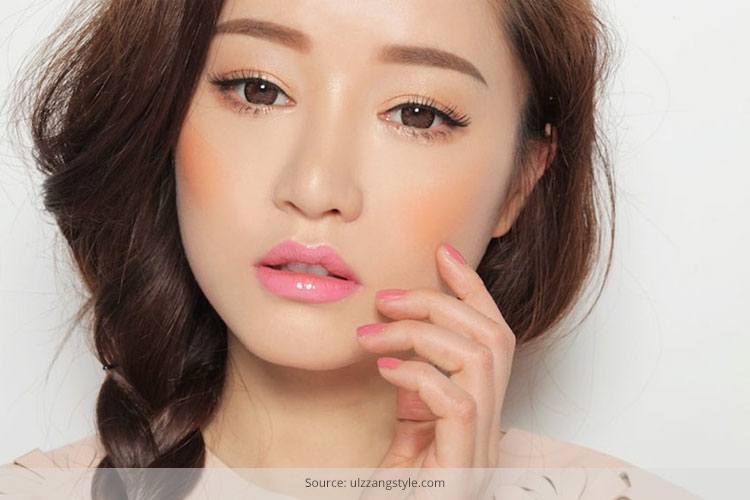 That dewy complexion, those bright eyes and long lashes, those oh-so-kissable lips: You can only trust the Koreans to make the best use of makeup. You may think your local drugstore or the Holy Grail of Makeup (Sephora) is the best, but what you really need in your makeup regime is some awesomeness from Korea.
Korean beauty products are some of the most revolutionary in the market. So whether you are talking about their skincare line or their eye makeup, everything is on point and next to perfect. We have sifted out the 6 best Korean products that you definitely need to have in your life. Come take a look:
1. Etude House 'Real Art Cleansing Oil'
Gone are those days when you used a cleanser and cotton balls to clean all makeup residue. It's the age of cleansing oil, and Koreans are no doubt some of the best ones in the market. This particular one rinses off all the makeup off your face without much rubbing. The thick consistency makes sure that your entire skin is stripped off any kind of makeup.
[Also Read: Baby Oil for Beauty Regimen]
2. ElishaCoy Snail Hydrogel Mask
Before you get all 'ewwww' with the name, let's see how miraculous this product is. Well, those who want to use this product will definitely need a strong stomach. The product is basically snail slime (or the trail of mucus that a snail leaves behind). But many of you might not know that snail trails are some of the most hydrating products for your skin. The product is miraculous. It promotes cellular turnover and protects your skin from environmental elements like pollution. (Read how environmental toxins are ruining our skin) Go ahead, give it a try.
3. Innisfree Green Tea Balancing Lotion
We are all aware of the benefits of green tea for skin, unless you have been living under a rock. Now, green tea is also an excellent astringent, and innisfree has made use of this in a perfect way. The green tea balancing lotion is just perfect for acne prone skin.
[sc:mediad]
You just have to use it twice a day and voila, pimple-free and clear skin!
4. I'm from Honey Mask
Just like the name suggests, the mask is made from pure honey. Yes, you got it right, when it comes to Honey; the Koreans are very particular and picky. This particular honey in the mask is extracted from Jiri Mountain and in this area, no pesticides are used. You can thus expect the honey mask to be very beneficial. The mask does not leave behind any residue, but instead makes your skin look very supple and glowing.
[Also Read: korean eye makeup products]
5. Belif Hungarian Water Essence
Water is the essence of life and also the essence of a great skincare regime. Essences are similar to any serum, but have a slightly higher consistency. Essence is also very popular in Korea and they use this essence to infuse a kind of freshness to their skin. This one is sold by Sephora and helps to keep the skin very clear. The essence also contains oats which is very useful to remove dry skin from the face.
6. SkinMiso Nose Pack Blackhead Remover
Aargh! Those pesky blackheads! Don't you wish you had a magic band to just remove them once and for all! Well, your wish just came true. This amazing product can make your blackheads disappear in a matter of few seconds! Yes, you read it right. You just have to paste a band on your nose and then wait for the magic to happen!
So there you go! An ultimate list of Korean beauty products you should definitely keep handy. Since you would not be going to Korea in the near future, you can order these products from wishtrend.com or etudehouseshop.com