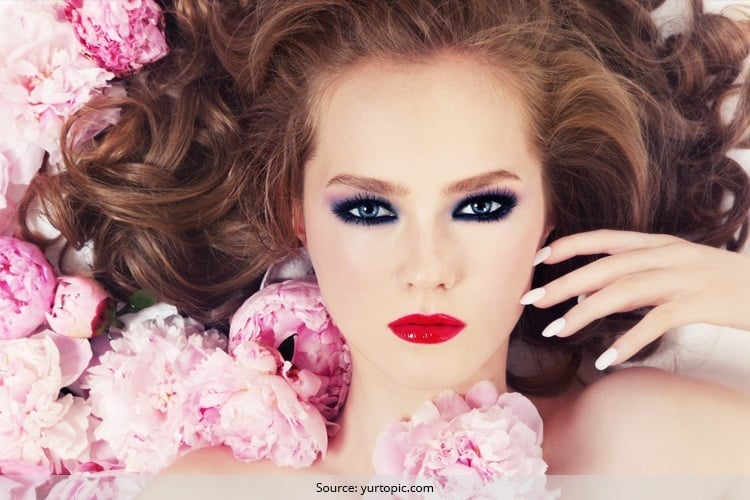 Like they say, makeup is really an art and if you go a little overboard, your makeup can end up in a disaster. There are some really important things to keep in mind and when you actually know the tricks of the trade, you will know why your makeup looks totally made-up!
Here are some tips to get your makeup game on point!
Eyebrow Game Is Too Strong
Yes, we know that eyebrows are the newest game changers, but sometimes if you draw on your eyebrows too strong, they will end up looking very ugly and fake. The key is to use an eyebrow powder and an angled brush in a way which will just define your eyebrows gently. Just take a few swipes of the brow mascara and you are good to go. There are several eyebrow makeup step-by-step tips/ tutorials that you can watch and learn from. Take cues from Cara Delevingne. Her eyebrows are au natural and it changes her entire look.
Blush Blowout
Blush and rouge deserve the right place. The main aim of applying blush or rouge is to give your cheeks a fake flushed look. Now if you decide to go a little OTT, your entire look will be very harsh. Flushing occurs in the apple of your cheeks and a little below that. Keep that in mind the next time you use blush.
Winged Wreck
Winged eyeliners are glamorous and can transform your look completely. But you have to really keep in mind while drawing those wings. The edges shouldn't be jagged or having different angles. There are many tricks and tips on how to apply Winged eyeliner that are floating up the internet. One of them is using a spoon. Take a look at the image below to know more.
Your Foundation is a totally different colours
This is one problem that even makeup pros sometimes face. Getting the foundation to match your skin tone is a difficult job and you really also need to match your foundation on your face with the neck. A major makeup no no is forgetting to dress up your neck. To make sure you have the right shade of foundation, swipe the product on your jawline to see whether it matches or not. Read here to learn how to become a pro with foundation Routine.
Concealer and pimples had a disagreement
We are all humans after all and if by any chance you end up having pimples don't panic. Just make sure you don't pop it or use a different coloured concealer. If you put a lighter concealer on it, you will end up drawing more attention to it. Conceal your blemishes with a green concealer to reduce the redness and then dab a nude one to make it completely disappear.
[sc:mediad]
Under Eye Concealer Gave it Away!
Hiding those unsightly eye bags is very important, but you have to choose a concealer with care. There is a big difference between hiding those puffy eyes to highlighting them all the more. Your under eye makeup should not be too light than your skin tone because if it is too light, it will end up showing on your face in glaring light!
Using makeup when your skin is screaming for moisture
This is a cardinal sin-applying makeup on dry flaky skin. When you are using makeup on chapped skin, you are doing more harm than good. When you will try to blend in your makeup, it will aggravate your already dry and damaged skin. First exfoliate your skin and then put makeup.
[Also Read:  Types of makeup styles]
The key to having a non-made-up look is to take care of how much you are putting into your face. Make sure you keep the above points in mind for a flawless makeup session everyday!