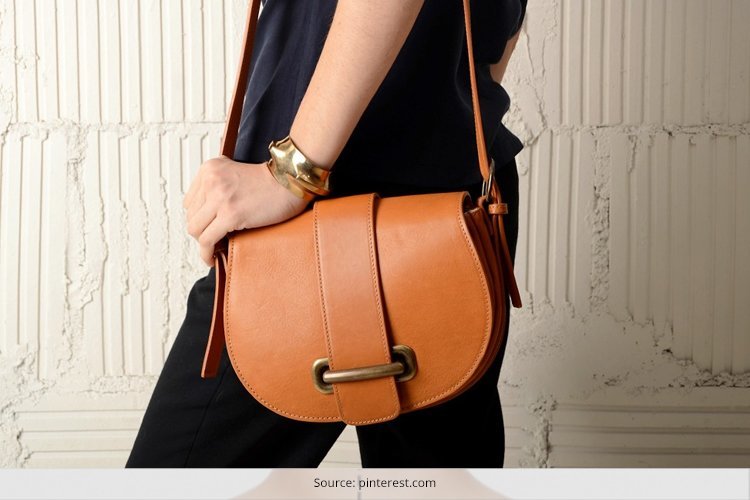 Be it the high-street gems or the luxe designer buys, cross-body leather bags always remain in vogue. Owning to their awesome practical usability and timeless appeal, they are never out of fashion. This season, they are creating the top fashion news and latest trends in the fashion circle by reinventing and redesigning themselves. Let's look into some of their jaw-dropping new looks, styles and patterns of crossbody leather bags you could opt for.
[Also Read: Best Leather Travel Bags]
Cross Body Bag Patterns For The Stylish You
Comparatively smaller in size, cross body bag pattern facilitates hands-free since they are worn across the body. Pick the one that suits your personality, from the below mentioned.
'Canteen' Leather Cross-body Bag
Canteen cross-body leather bags are characterized by their unique canteen silhouette, resembling a traveler's water flask. Generally made of finest Italian fabrics, these petite bags successfully pack design, style as well as function. In spite of being of a smaller size, they can easily accommodate all essentials with aplomb. Their typical shape is accompanied by an adjustable and removable typical cross-body strap. Drawing inspiration from military canteen containers, they have a top handle as well and reflect a serious cool look. Striking the right balance of style and practicality, they are available in vibrant colors and patterns are simply awesome for everyday use.
Messenger Bags
These oversized cross shoulder leather bag types come with a long strap and normally rest on the lower back. Quite durable and water resistant, this urban fashion icon gets a whole new look this season. Adorned with military and safari looks, these practical, versatile yet stylish bags are a terrific everyday wear. They also constitute a fantastic weekend packing gear like planning a hiking trip or slipping away during the weekends.
[Also Read: Branded Leather Bag Patterns]
Saddle Bags
A fashion rage of the 1970's; this cross-body bag pattern had made a roaring comeback and set all latest fashion in bags on fire. With a long strap, these normally medium to small sized bags are distinguished by their top flaps and curved bottoms. Saddle bags by Altuzarra, Tory Burch and Chloé have already made big fashion news. Effectively giving off a bohemian minimalist feel, this style is making great waves in street fashion circuit as well.
Embossed Leather Bag Pattern
Embossed leather had always had a unique style statement. This season, most leather cross-body bag designers have the embossed pattern, oozing its own fashionable stylish appeal. Reptile embossed prints of crocodile and alligator prints and the latest snake prints tend to ooze timeless elegance and sophistication. Embossed decorative patterns are like that of shells, geometric patterns or other fancy patterns with embellishments are the biggest party cross-body bags of the year. Be it messenger, shoulder or saddlebags, nothing looks better than embossed leather.
[sc:mediad]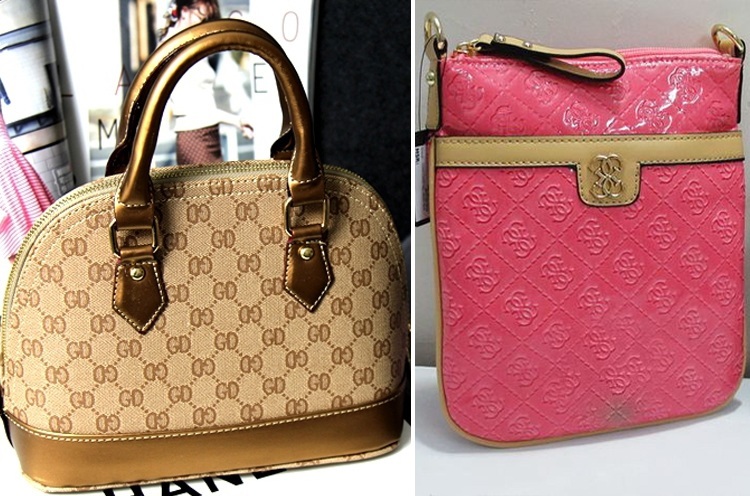 Hippy Bags
This cross body bag pattern is defined by extra long straps so that the bag rests gracefully on the hips to give off a stylish bohemian look. This style is best utilized in satchel, tote, hobo and messenger bag patterns. Floral prints, colors combinations and varied experimentations are seen in these hippy bags. The collection of designs, styles, patterns and colors in this genre is simply amazing. Not only are they very stylish and fashionable for women of all age groups but are also a hit among men's fashion bags as well. Classic and elegant, these are spacious enough to carry all essentials and are fantastic for all occasions.
Bohemian Style
This cross body bag pattern is most widely rampant in the bucket bags and drawstring styles. Extremely practical and lightweight, their most attractive feature is plentiful of space to pack more than essentials and yet maintain their shape. Oozing a very modern and casual look, this style blends well with any outfit and is terrific for everyday use. Their shoulder straps are adjustable to facilitate multiple styles of carrying. Varied designs with details like tassels, chain handles and embellishments make them perfect for glamorous occasions as well.
Its drawstring style with embossed leather provides an ultra-cool bohemian feel. They provide a casual and feminine look blended with enough chic and sleek features.
Quilted Pattern
The quilted pattern leather oozes its own quiet elegance which requires no other adornments. This pattern is quite in vogue for mini cross-body leather bag patterns. This season the quilted cross-body small bags are making big statements in the fashion arena. Easy to carry and spacious enough to accommodate essentials, this goes for both casual as well as glamorous occasions. Quilted detailed leather with gold or other metallic studs and chains are the current rage. Blending well with any outfit, one simply needs to drape it around the body and whoa! You are ready to draw green eyes.
[Also Read: Trendy Bags For 2015 Fall]
Well, these were the coolest and the trendiest cross-body leather patterns and designer bags from our side. Simply pick the one best suited to your own body shape, personal style, budget and definitely the outfits you are going to wear it with. Do share with us the terrific compliments you received and our stake on these fashionable cross-body leather bags.