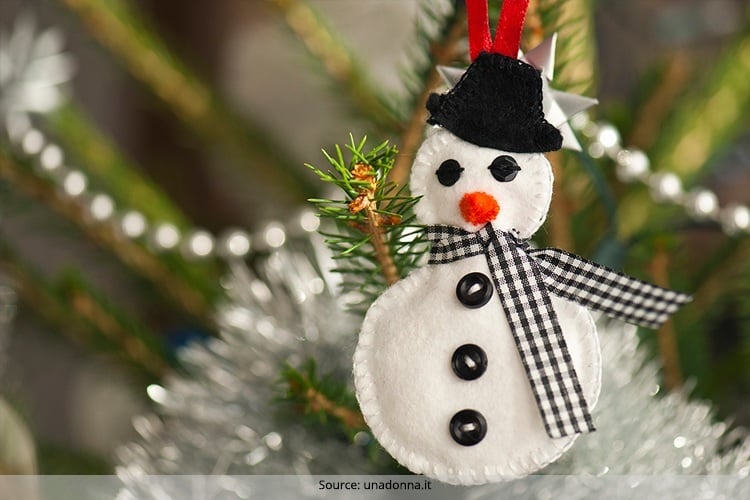 It's that time of the year again when you're purely in a celebratory mood and want to make the most out of your festive frame of mind. And unquestionably, doing-up your home or presenting others with DIY gifts is one of the most time-tested ways of ushering in the merry-making spirit of Christmas. Although, the idea of home decoration or gift presentations through handmade gifts is laudatory; time and resource constraints might discourage you from going ahead with absolute do-it-yourself projects. Here are a few inspirations as embroidered gifts that you can make for your loved ones.
Let's Look At What Stitch Gifts Ideas You Can Consider This Time
[Also Read: Embroidery Stitches]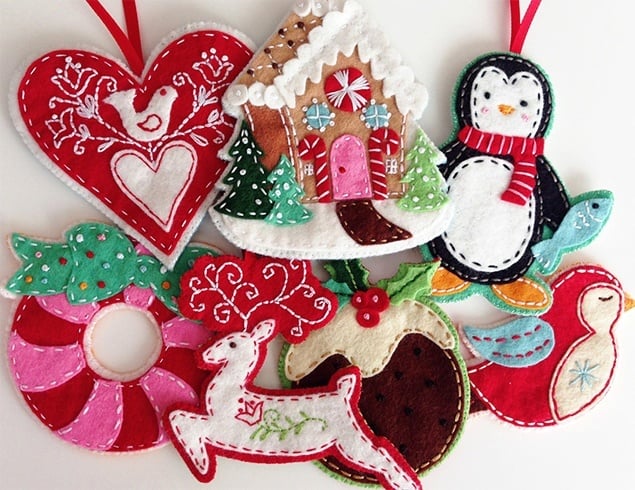 Embroidery Ideas For Christmas Gifts
You can save precious time and money by proceeding with the following 7 embroidery ideas for Christmas gifts that have machine embroidery designs without compromising on quality.
1. Traditional Christmas Eve Stockings
It doesn't need to be emphasized that no home decor project is complete unless a customary Christmas Eve stocking is seen overhanging from the entrance or mantelpiece. If you rummage through the drawer in your bedroom wardrobe or closet, you'll surely come across bundles of discarded stuff including of course children's stockings. You'll be simply amazed to discover the near infinite range of items you can sew out of these surplus or abandoned materials.
[Also Read: Types Of Embroidery Designs]
For instance, you can create a whole new set of stockings for your kid by scissoring out cloth from rejected pairs of socks sporting machine-stitched designs. Once you're done sewing a couple of stockings, hang the same from the fireplace's ledge at the main entrance to your home. You'll be just amazed at the minimalist yet classic and eye-catching look of these Christmas embroidery designs stockings.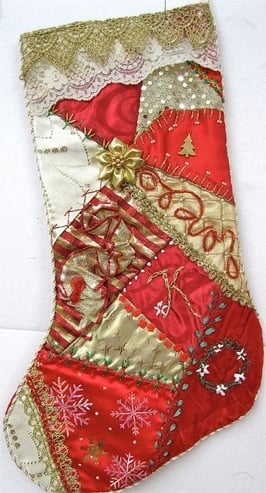 2. Celebratory Christmas Cake Ruffle
All desserts starting from pastries to puddings and from soufflés to muffins have extremely short life-spans as they slowly disappear from refrigerators and patisseries post Yuletide period. Mercifully, some desserts like dry sponge cakes, croissants etc. do not need to be refrigerated. They can be kept outside ridge, on the table covered in embroidered ruffle. This frill or flounce might appear a tad complex to produce but once you've have collected the raw materials, making it may seem as easy as learning ABC.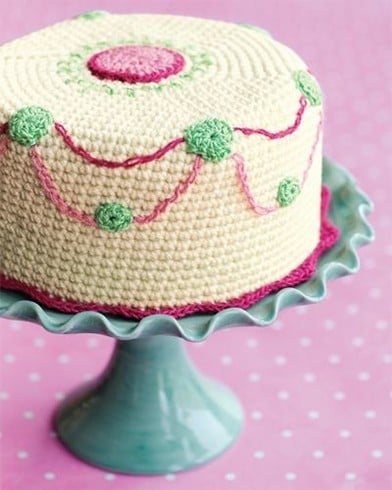 3. Monogrammed Goodies
It might sound like 'Ripley's Believe it or Not' but you can fashion some incredibly striking Christmastime holiday gifts with clothing items that you'd have thrown away. You can personalize any unused item that have been lying in your cupboard for years on end, but you have not got yourself to use it. So transform it with Christmas embroidery patterns or sew monogrammed designs with machine on it and voila! They are ready to be gifted, personalized items are always cherished the most by guests. by stitching together rags from discarded sweaters, pullovers or woollen cardigans. The best things about these recycled items are that they're easy to make, material from which they're made are reused, and most importantly, they can be fabricated quite inexpensively.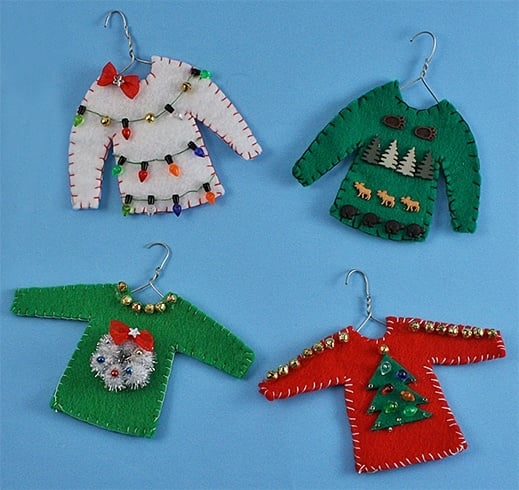 4. Felt Coaster
You can make an almost unlimited range of gift items this Christmas with felt. Felt as a fabricating material is generally fashioned out of wool, biodegradable plastic bottles, and from proportionate blends of rayon and wool. And when it comes to producing gift items incorporating machine embroidery designs for Christmas, felt offers many advantages.
[Also Read: 1930s Cocktail Dresses to Emulate and Wear At Christmas 2015]
The surface has good consistency and smoothness rendering it convenient to imprint designs or patterns with sewing machines. Additionally, the material can be conveniently laundered and ironed lending the finished item a long shelf-life.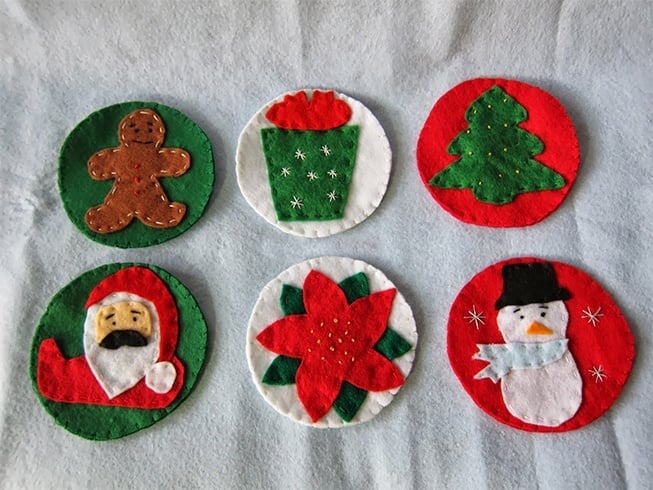 5. Customized Embroidered Mats
Buying coffee mug mats or rugs made from felt and thereafter embossing an intricate floral machine embroidered design is one of the many excellent machine embroidery ideas for a DIY Christmas present. You'd certainly like the soft feel of the fabric plus these gift items are easy to maintain requiring minimal rinsing and ironing. Perhaps the best aspect about customized keepsakes that it constantly reminds you of the person who gifted it and the occasion too. You can buy car seat cover set like one in the picture and give a personalized touch with machine embroidery.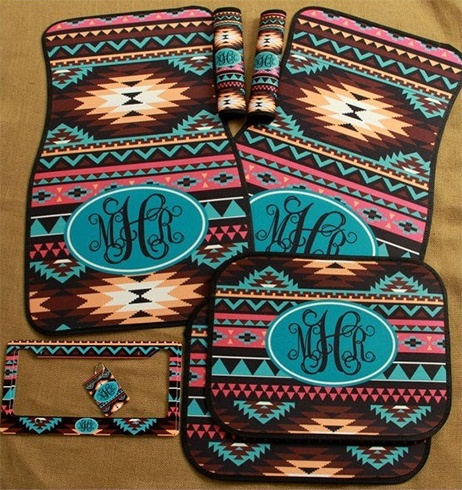 [sc:mediad]
6. Embroidered Personalized Casserole Carrier
The embroidered personalized casserole carrier is one perfect gift item that you can consider presenting to some of your closest relatives and friends this Yule. This hotpot carrier has a double layer of insulation which ensures your meals will remain piping hot for hours on end. Furthermore, this item has enough room to carry an extra dish or a few bottles of beverages. Just sew in a pattern from machine and voila, they are good to gift.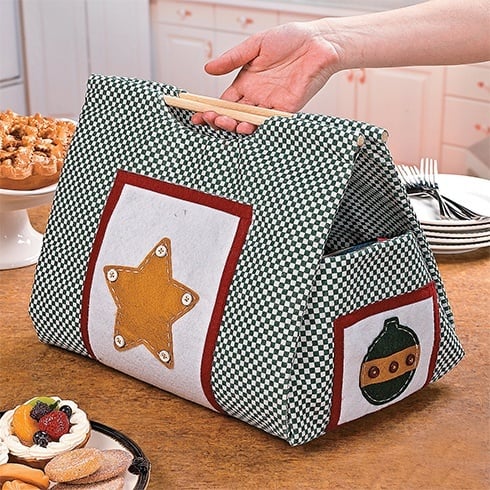 7. Embroidered Home Décor Goodies
Download any pattern you love, pre-set in your sewing machine and needle it on plain pillow covers, sheets, chair covers etc. Floral, ethnic, holiday, baby – give it any pattern you love, or better still a witty line on the person you are going to gift it to. Embroidered upholstery and home décor goodies will be kept with your guests forever – whether it wears out or gets old.
[Also Read: Hairstyles For Older Women To Rock This Christmas]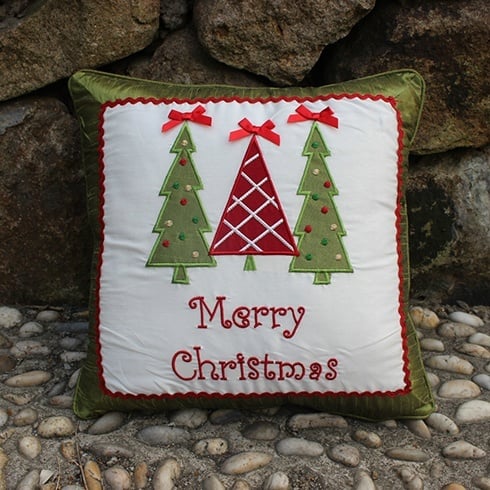 This Christmas present your guests with handmade goodies curated from machine embroidery designs and see their faces light up with amusement and happiness. Gift keepsakes which will cherished for years to come and thank us later!
Hope this article on Embroidered Gifts was helpful.
Images Source: pinterest