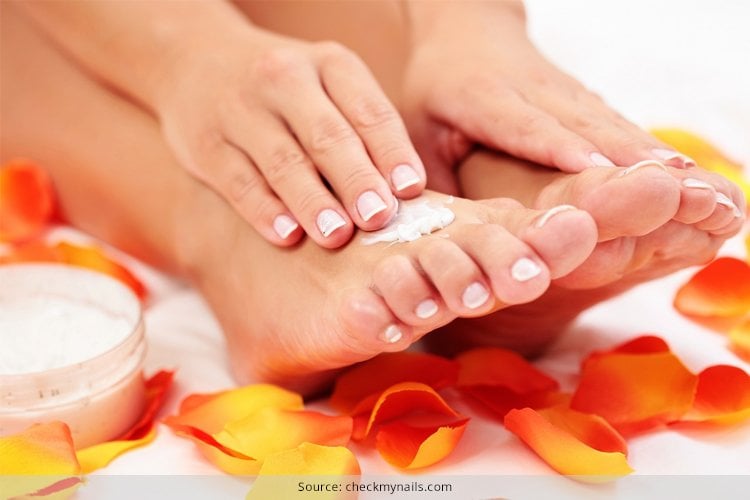 Why spend a bomb having a professional help you with pedicures, when you can in ten minutes per weekend have soft, shiny feet, fabulous toe nails and the sexiest foot to put forward, using DIY methods and ingredients at home!
A Few Hacks That Save Bucks and Bring on the Pretty Feet
Do we see eager happy looks already? Your husband or boyfy would be astonished when they watch your feet in those sleek roman sandal lace-ups, once you get these DIY hacks done! Let's begin!
Girls, your feet are worn out and it is time you began pampering them. Soak them in a basin filled with lukewarm water to begin with.
Add two drops of almond oil to the water, and keep your feet soaked in them
Add another two drops of rosemary oil- it has antibacterial properties that would soak into the skin
If you do not have essential oils handy, soak three pieces of lime into the warm water and hold on for twenty minutes- luxe touches for cheap!
The Best DIY Pedicures At Home For The Perfect Feet
Here are some homemade foot scrub recipes for pedicure.
[Also Read: Pedicure Tools]
1. Honey and Lime
While honey can hydrate the skin, keeping it soft and supple, the vitamins in lime can help nourish the skin and do away with bacterial infections too. A tablespoon of each when mixed can be used as a foot scrub.
2. Sugar and Chocolate Cookie
A foot scrub so yummy, we dare you not to eat it. Grab an old leftover cookie (wonder why anyone would leave a cookie), chocolate or oatmeal preferably and blend it into a handful of sugar with a little water. Use this paste to exfoliate your feet and massage into the skin well! Antioxidants come through and the feet gets a soft and very supple touch at the end of it too.
[Also Read: Follow This Routine for Perfect Feet]
3. Vanilla and Cucumber
While cucumber has the potential to cool the skin and remove dead skin cells too, vanilla helps rid away the stinky odours. One large cucumber and a few drops of vanilla essence, when mixed into a paste would work wonders for the feet as a scrub.
4. Sea Salt and Coconut Oil
Coconut oil helps hydrate the skin, while salts help with the exfoliation process. Mix the two in quantities of a tablespoon each, and rub the feet with your bare hands well. Soak in warm water thereof and wash away later. Works wonders with dry skin!
[Also Read: French Pedicure Ideas]
5. Lemon and Peppermint
Stinky feet can be embarrassing, which is why a cup of peppermint leaves and lemon rind ground to a paste and applied on the feet, is advised. Keep the paste on for ten minutes and wash off with cold water thereafter.
6. Watermelon and Pumpkin
A cup of watermelon cubes and pumpkin cubes should be ground into a paste with a dash of honey. The antioxidants and vitamins from the fruits help clear the feet of dirt and grime, while honey would hydrate the skin cells, leaving your feet THANKING YOU for life!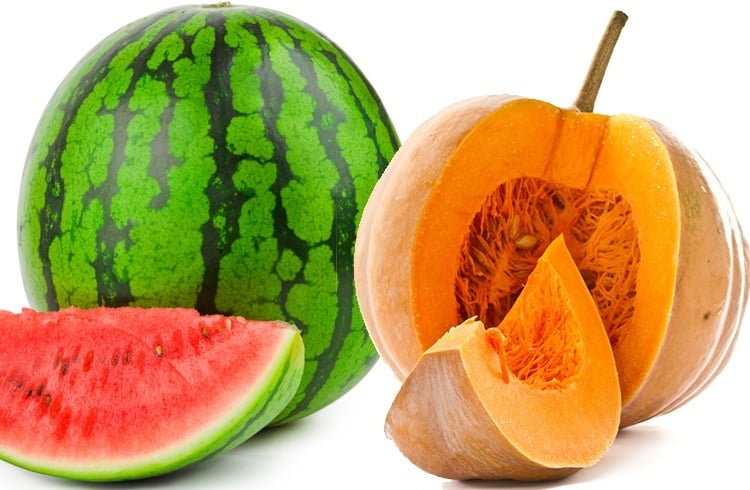 [sc:mediad]
7. Coffee and Oatmeal
A cup of oatmeal and three tablespoons of coffee powder, when mixed into a paste with a dash of lime, brings in the antioxidants and vitamins that nourish the skin. In addition to that, oatmeal helps exfoliate the skin and removes dead cells too.
Time For a Wash
Begin with a loofah in hand, which would help scrub out the grime and dirt from the nooks and crannies of our feet.
You may also gently use a pumice stone for the same or castile soap to add more suds to the water, and to wash the feet
Exfoliate Like a pro
Assuming your nail polish was removed before soaking your feet in, use a pumice stone to give the feet a good cleaning to remove dirt and dead cells.
Add a few drops of vanilla essence for an aromatic experience if need be, or even rose water would do.
Slather Well
When we say 'slather', we mean slather in its truest form- using your favourite foot cream or lotion or moisturizing the feet with aloe vera gel. This step helps remove the calluses and dead cells, dead cuticles too.
Shape and Trim
Finally, cut the nails straight from left to right, which helps prevent in-growth of nails. And next you would need to file them well. When done with the filing, use almond oil on each nail, and polish it with your finger tips- give them a good massage.
Done! Look at the money you've saved!