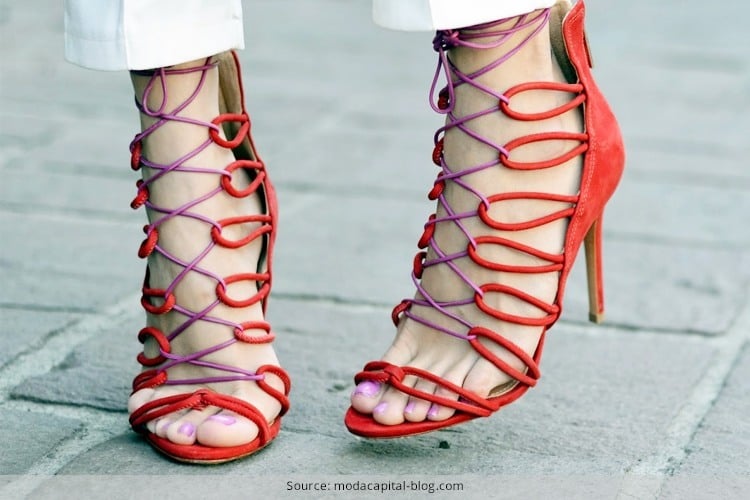 The fashion runway is always upbeat with the new and the gorgeous. One such top fashion trend making its presence in the Fall of 2015 is trendy footwear.
Of the lot that's catching attention and limelight amongst models, celebs and street-style owners is lace up sandals, heels and flats. This is one sultry fashion trend that helps you make a playful statement every time you walk. It's a strappy style that is feminine and has the right attitude to be worn for shopping trips or red carpet. Rope closures make the shoes fit you Goldilocks-style. And you don't have to break the bank to wear the Fall's best shoe showpieces.
[Also Read: Summer Footwear Styles To Follow]
Lace up caged heels can be worn to work as comfortably as evenings or nights. When you go for flats, the laces give you a girly, ballet-inspired look. In fact, lace-up footwear can match with just about any style vibe of yours. We've rounded up some top adorable options you will love to lace up with!
Style Patterns of Lace Up Sandals
There are various options to sport lace-up sandal. Let us go picking a lace-up that's meant for your feet.
1. Gladiator Style
This is an attractive lace-up which gives you a choice of multiple heights. It is available as flat sole or heel.
However, you will have to be choosy in matching gladiator style with your outfits. The absence of padding in the sole can be a little discomforting. But gladiator is meant for girls who want to flaunt their style in a bohemian and individualistic style.
2. Wedge Pattern
Wedge heels are the next best in terms of adding height to your persona. Available in multiple colours, wedges look superb with pants, skirts and dresses. Depending on your comfort factor, the wedge heel can get a bit uncomfortable when worn for a long period of time.
[Also Read: Reasons For You to Invest In Flatforms]
3. Stiletto
This is again a high heel that makes you tall and adds height. Work or night out, a stiletto is perfect for both. Wear it by all means to the socially appropriate occasions but not to the beach as you might trip in the sand.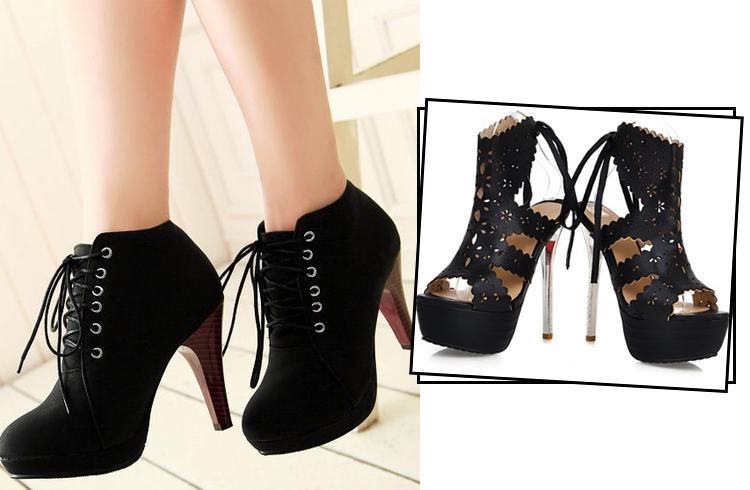 4. Flats
This one is the safest bet when it comes to wearing a lace-up sandal. Work, beach or evening, a flat is a cool, comfortable, casual and trendy style in footwear. But it isn't that formal as you think. Wear flat lace-ups if you want to walk around with ease without carrying a sense of discomfort.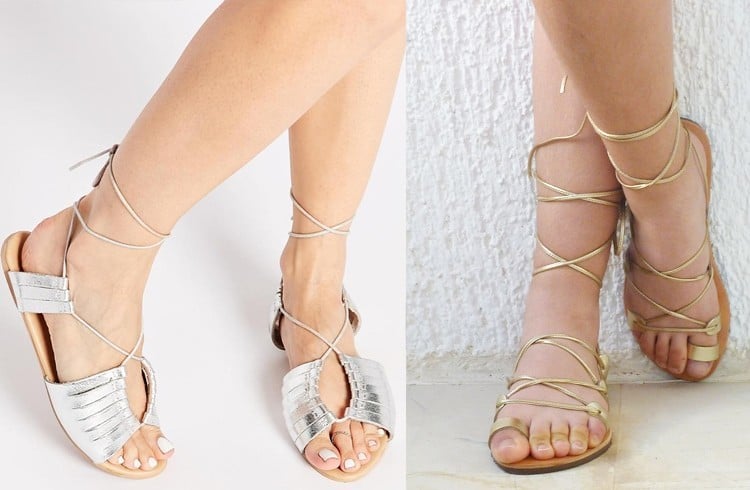 How to Rock the Trending Lace-Ups
While there are so many ways to sport the lace-up shoes on your dainty feet, pairing them is no mystery-solving. There are ankle jeans or culottes to give your dressing sense the perfect look and vibe.
As for the latest, try out this pretty tan hue. It's so very neutral and can go with any costume you can think of.
[sc:mediad]
Or for that matter, try out the Ancient Greek Sandals handmade in Greece that almost laces up to the knee. Heal measures 10mm and is comfortable for all-day wear.
Lace-Up heels, in short, can enhance any glam outfit or make a boring outfit look glam. Tie it up around the ankle or the calf. Lace-ups are on their way to being massive must-have footwear for the fashion girls.