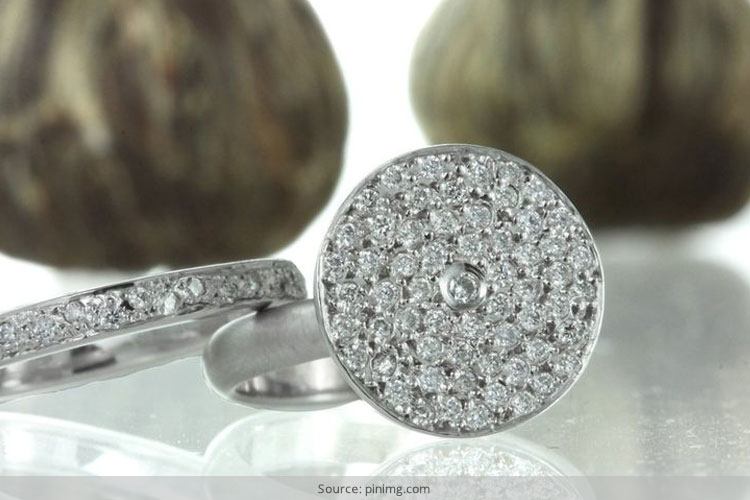 Almost every girl's pet obsession and possession are diamonds. But when many of the rocks brought conflict in Africa and the drug trade, sensible girls turned to Eco-Friendly Jewelry brands.
The business of metal mining isn't something glorious to write home about. Deforestation to toxic waste is expected. The sourcing of diamonds is a troublesome affair, what with mines operating after violating human rights.
This perhaps motivated the coming up of eco friendly brands in jewellers who offer earth friendly jewelry and do their bit in the process of conserving the ecology and environment. And so, let us check out eco friendly brands that use conflict-free stones and recycled precious metals to give us sustainable jewelry.
[Also Read: Eco-Friendly Bags: Because 'Green' Is The Rage]
[sc:mediad]
Tiffany Kunz
Business aside, eco-conscious approach and philanthropic nature are almost like second nature to Tiffany Kunz.
Her creations include dangling earrings, made from ethically sourced gold, which are hand finished in her Los Angeles studio, as much as her gold cuffs and her dainty necklaces.
Brilliant Earth
Environmentally responsible precious metals such as recycled gold, silver, and platinum are what Brilliant Earth is all about. The eco-friendly brand provides ethical eco friendly diamonds sourced from countries such as Canada, South Africa, Russia.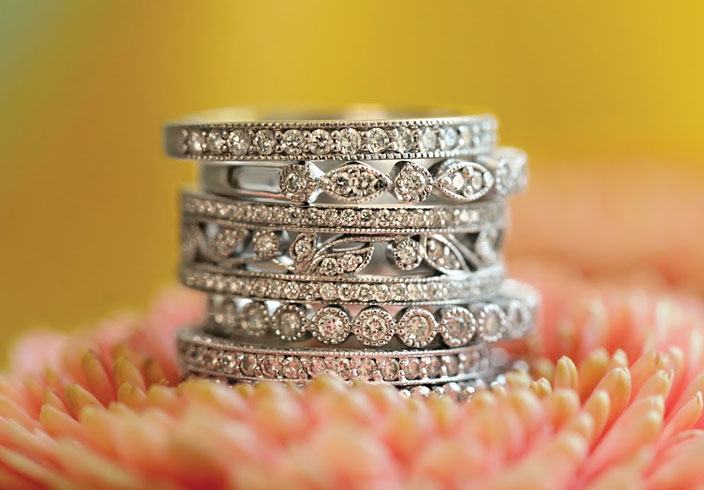 Simply Wood Rings
Talk of eco engagement rings and Simply Wood Rings fits the bill. Handcrafted in Chicago, USA, each wood ring is made from materials obtained in an ecologically responsible fashion. Which is why it is aptly called "eco-conscious wood jewelry".
Lovebullets
This British conceptual fashion brand transforms items of destruction into works of art and jewellery. To simplify, this eco friendly brands uses old artillery and bullet casings in order to create necklaces and rings.
Delight London
Quirky British handmade fashion jewlery Delight London is which uses eco-friendly rubber bands to make necklaces and bracelets. Beautiful accessories are created out of waste upcycled rubber.
Ana Katarina
Call it the epitome of sustainable luxury, Ana Katarina not only creates modern jewelery from her client's vintage pieces but also makes fine jewellery by putting into use recycled gold, sustainably sourced diamonds and gems, and petrified walrus tusk.
Don't miss the teardrop shape that has borders of ethically sourced sapphires and diamonds. It goes to show the extent of earth friendly jewelry and proudly so.
Anne Bowes
From recycling vintage treasures to adding semi-precious materials to modernise pieces, Anne's sustainable jewelry creations blend the moods of the past to the styles of the present. Everything from beads, ribbons and chains to animal-themed charms are part of the eco-friendly creations of Anne Bowes.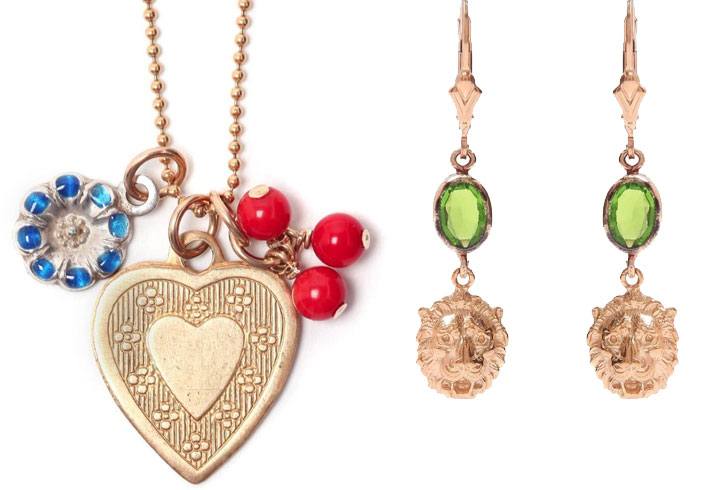 Ananda Soul Creations
The handmade creations of Ananda Soul Creations are designed to empower women to shine – through ethical jewelry production. They use recycled silver and their gemstones are blessed by a local priest.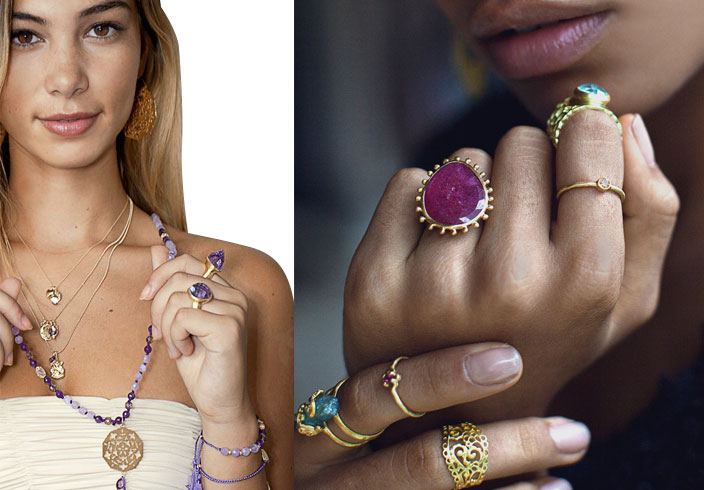 Eco Lustre
This made in USA eco friendly brands uses recycled materials and upcycle vintage materials as much as possible in their jewlery creations. The founders of Eco Lustre are sisters-turned-partners in providing elegant jewlery which is environment-friendly.
[Also Read: Eco-Friendly Wedding: How To Go Green For Your Wedding]
Jean Joaillerie
For all Parisian lovers, here is a French brand in earth friendly jewelry whose collection is based on crystals, vintage coins, and other unique bits sourced from chic flea markets of Paris.
Virginie Millefiori
This New York based designer handcrafts each piece using metals from 100% certified suppliers. This makes her sell the finest golds and silvers from none other than recycled materials.
Well, well, well, this was a peep into eco friendly brands in jewelry. I hope you liked the concept of Eco-Friendly Jewelry as against the ones made from mines that damage the environment where we live in. Tell us your likes and comments on eco friendly brands and earth friendly jewelry.