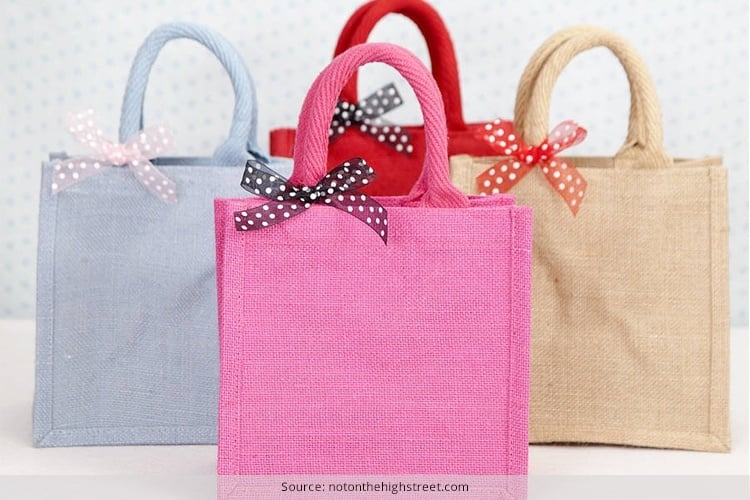 It's nice to know that most of you are switching over to organic products in kitchen . Shopping for organic atta, rice, organic tea, pulses, organic shampoos and cosmetics is becoming a trend among the fashion-conscious couples living in metro cities.
But have you ever spent some time thinking how you can save the planet Earth by going for Eco-Friendly Bags?
With passing years, sustainable fashion is becoming the latest topic. Call it a fad or favourite, fashion designers are beginning to opt out of leather products, which is unheard of in luxury labels. And so, more and more people are making eco friendly designer handbags as their first preference. Check out how the lovely earth friendly handbags will make you fall head-over-heels in love with them.
[Also Read: Eco Trendy Vegan Cosmetics]
eco-friendly handbags: Inspired By Nature
Leather might be stylish looking but earth friendly handbags have their own distinctive charm. Because not only you get a true combo of style and functionality in Eco-Friendly Bags, you also get the durability and user-friendly benefit. That is why eco-friendly handbags make an all-round great purchase!
Organic Fibers
When you see eco friendly bag designs, you can be assured of the fabric quality used. Most of the time, earth friendly handbags are made with organic cotton. This makes them easy to wash, reusable, and so durable that they can withstand long-term use.
When it comes to maintaining cotton canvas bags, you needn't worry much as they require no special treatment or chemicals. Which is why, they are ideal for the environment and for you.
Cotton is a biodegradable fiber which is soft and flexible. That doesn't mean it can't bear excessive weight. Cotton bag is strong enough to hold the weight of your personal items, without giving you the adverse effect of synthetic materials. In fact, cloth canvas bags, cloth purses and handbags are available in various styles and options, which make them perfect to carry your belongings in.
[Also Read: Eco Friendly Wedding]
Recycled Materials
Many of you might have heard of purses made of recycled materials. This not only reduces the production of new synthetic and natural fabrics, it also reduces the pollution level that happens in their production.
Recycled material bags make a good contribution in the making of eco friendly bag designs. They not only reduce environmental pollution and waste, they also make use of materials that would have been otherwise discarded and thrown away.
Types of Nature-Friendly Handbags
Printed Canvas Bag
Economy bag it is, that is easy to carry especially for college going girls and easy to maintain.
[sc:mediad]
Jute Bags
Being a natural fiber, jute is cheap and easily available. Since jute bags are made out of Jute, it makes a very strong fiber, and so is highly durable. Soft to touch, it has a smooth texture.
Organic Bags
Made of 100% organic cotton, organic bags look extremely cool and convenient. Never mind if you can't see what's inside, but an organic bag is a statement as far as earth friendly handbags go.
Paper Bags
[Also Read: Turn Trash to Treasure – Recycle Jewellery]
Reusable, recyclable and biodegradable, a paper bag has so many benefits, that you would love to throw away a plastic bag. A paper bag makes the perfect shopping bag. It was in 1852 that Francis Wolle, a schoolteacher, invented the first machine to produce paper bag on a mass production. Today, it's nice to see many luxury chains and departmental stores selling goods and groceries in a paper bag.
Bamboo Bags
Gucci, the most loved international fashion label has announced "Bamboo Forever". Dedicated to its heritage, the bag portrays Gucci's rich tradition and modern day flair.
Beside the environmental benefits of eco-friendly handbags, there are personal benefits too in carrying this type of bag. For instance, you can customize and design eco friendly bag designs to your individual taste by using your business logo in the form of paint or colourful threads on it.
[Also Read: Bamboo vs Organic Cotton]
Now let us know which of the Eco-Friendly Bags you would love to purchase for yourself or for gifting purpose.