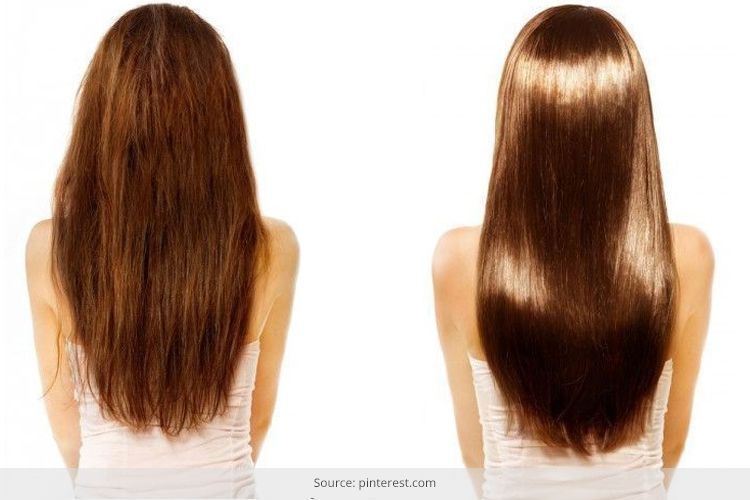 Hello and welcome to this lovely post on fashion lady. A post that speaks volumes to many PYTs out there, who brave the dust, the pollution and the grime and yet desire to have soft, silky, shiny and very manageable hair too. Let's face it girls, the environment around is to be blamed for the dry and frizzy hair we have, and some of us are born with the issue. Bah, genetics we tell you! So what does a lass with dry, frizzy and brittle hair do? Go bald? No ways, here are a few home remedies for dry hair, which would help grow back those lasses, quite strong and shiny, soft and silky! Read on and learn more dear hearts, for your hair needs your care!
[Also Read: Homemade Hair Masks For Dry Hair]
Natural Remedies For Dry Hair: 5 Ways To Manage Dry, Frizzy And Brittle Hair
These are au natural and very holistic home remedies for dry hair, which you can safely use at home. And they have no chemicals or artificial additives involved as well. Without much ado and from the secret scrolls of grandma, here are a few well-guarded natural remedies for dry hair, frizzy hair and brittle hair too!
1. Coconut Oil + Almond Oil + Egg White + Mint Paste
The abundance of antioxidants found in coconut and almond oils can never be undermined, and also reason enough as to why the two oils are highly recommended to use to manage frizzy hair. The egg white helps with voluminizing the hair follicles, while mint is an herb with medicinal properties that protects the hair and the scalp, and rids the hair off the smelly egg odor too. Apply two tablespoons each of the oils mentioned, and mix it with the egg white and the mint paste. Keep the pack on for half an hour, until it dries. Wash the pack off and pat dry your hair. Feel the difference with this recipe and natural remedies for dry hair once done!
2. Honey And Lime With Coconut Oil
The hydrating effects of honey and the vitamins in lemon or lime can help do away with the frizzy, brittle and stubborn waves of the hair. Use a cup of honey with a quart cup lime as a final rinse, but before that, use a cup of warm coconut oil to massage into the scalp and the hair roots. Indulge in circular motions to massage the hair follicles, and wash off after an hour. Your hair would be easy to manage and bouncy to look and feel!
[sc:mediad]
3. Almond Oil And Egg White
Frizzy hair and brittle hair needs a protective touch, which is why the collagen formation from the white of an egg is a must-have. For this recipe, you need to have one white egg nicely applied all over the hair. Wait for ten minutes and then go ahead and wash it off with cold water. Pat dry and wait till the hair is completely dried off. The next step would be to warm half a cup of almond oil and add a dash of lemon to it. Apply the mix to your hair and allow the hydrating effects to start. Wash it off with warm water thereafter. Now touch your hair after using this particular Indian home remedies for dry hair.
[Also Read: Hairstyles For Frizzy Hair]
4. Rose Petal Paste And Castor Oil
Mix a cup of warm castor oil to a cup of rose petal paste and use it as a hair mask, thrice a week. Keep the mask on for half an hour, allowing the antioxidants from the petals to seep deep into the hair follicles and the cortex of the hair. The castor oil used would help strengthen the roots and the tip of the hair, and promote hair growth too. Wash the hair mask off an hour later. This particular home treatment for dry hair should be done thrice a week!
5. Baby Hair Oil And Avocado Paste
The oils from the paste of the avocado fruit helps moisturize and strengthen the hair follicles, while the baby hair oil with no chemicals in it, would be perfect as a dry hair home remedy to use, especially for itchy and dry scalps. Mix the two into a hair pack (1 cup of avocado paste: 1 tablespoon of baby hair oil), and apply it on the hair. Keep it for half an hour and thrice a week, per sitting. In a week's time you'd be getting compliments galore.
[Also Read: How To Get Rid Of Dry Hair Issues]
Enjoyed this post on dry hair home remedy, and the five ways to manage brittle, dry and frizzy hair? Do write in with your suggestions and comments, we are listening!