Prom is a ritual specially designed to offer young people a chance to refine their social skills. It is a phase, where youngsters gain learning experience regarding how to use good manners, behave in formal environment, as well as act like gentlemen and ladies. It is a transition point from childhood to early adulthood. Therefore, planning a perfect and magical prom theme becomes critical for a prom committee.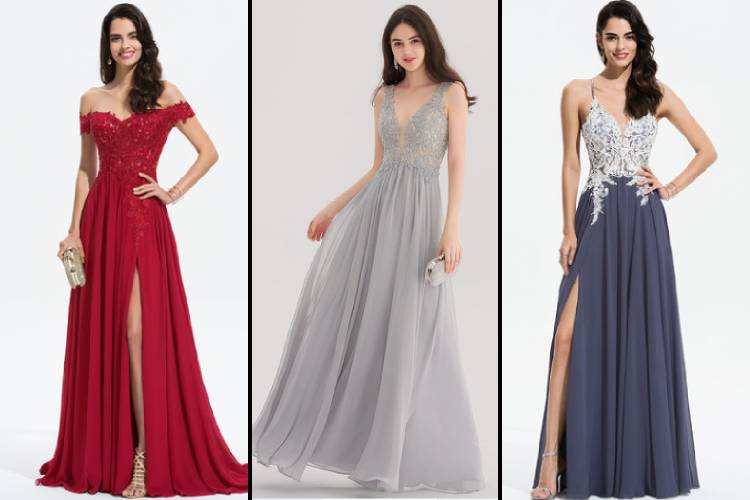 The prom night gets created with the chosen theme. Ideas can range from Masquerade ball to traditional black-tie to carnival night. Options are unlimited, it depends on the prom committee's creativity level.
1. Perennial Favorites – Classic Prom Themes
Gatsby:
The 1920s flapper theme will take the students back in an adored era. It was a time when New York was flourishing with parties. Prom girls can wear the up & down column flapper dresses that highlight their curves. You can look at the trendy but cheap prom dresses online that can offer the most complimenting silhouette.
The decoration will include feathers as well as gold & black theme. At the photo booths add old fashioned boast, hats, and B&W filters for extra fun.
Wonderland:
And lived happily ever after theme that allows every couple to dress in their favorite story characters. Decorations need to look like they popped from some wonderland. Include climbing vines, castle walls, enchanted lanterns, and even carriage backdrop.
To create a fairy-tale forest look, add plenty of shimmery purples, greens and pinks in the décor. Have fun in creating a menu adding dishes named as Shrek fries or Far away steak.
Galaxy:
Space theme can also be awesome. Lampshades can be wrapped in dark fabric or paper with holes punched that give illusion of stars. Hang planets, sprinkle glitter all around to give a more galactic touch. The background of the photo booth can be a large moon.
Black and white, phantom of the opera, masquerade, and come sail away are also some themes that are classic.
2. Unique Ideas – Geographic Prom Themes:
Escape school and transport prom girls and boys freak all night like they are dancing in popular locations that were off-limits to them.
Las Vegas:
Set casino along walls of school gym, where students can play poker but without real cash. Decorate with huge playing cards, poker chips, and dice. The color theme can be red & black. The middle can be used as dance floor.
Vegas is popular for its glitz, so stick to the official prom dress code. To entertain hire a glitzy magician or Elvis impersonator. Students can even recreate an act from Vegas strip. Vegas is recognized for its buffets, so include desserts and fancy appetizers.
Hollywood:
This red-carpet theme will make the students feel like celebrities. Decorate entrance with spot lights and red carpet. Include Walk of Fame that is covered with teachers and students' names. For fun snacks add Movie Theater and popcorn. To dress the theme, have parents or staffers to volunteer as 'paparazzi', when students enter.
Broadway Babies, The Big Apple, Paris, Italy, London, Greece, Venice, Hawaii, Jamaica, etc. are some popular cities that can be created and enjoyed.
[sc:mediad]
3. Casual and Less Traditional Affair:
Carnival night theme:
If you want to plan casual or less old-style theme then opt for carnival prom night. Decorations will be red & white striped along with funnel cakes and popcorn. Add some games and booth to offer a little more besides dance. A raffle game with prizes can also be very entertaining.
Emerald city:
Make Emerald City dance floor with green fabric and a yellow brick road, which leads inside the venue. The best and inspirational decorating theme including a booth with backdrop similar to Dorothy's House as well as ruby red slippers for prom girls to wear for the photo-shoot.
For big girls plus size prom dresses that can make you look gorgeous are available online, don't hesitate but look attractive and enjoy the limelight!
The chocolate factory:
Candy theme for a super sweet prom night. Paper plates and cellophane can be used to make huge candies and lollipops. Students will enjoy the mini candy bars and design tickets like Willy Wonka's popular golden candy bars.
Do sock hop, Ocean Extravaganza, pretty in pink, etc. are some elegant and casual prom themes.
4. Budget themes
Secret garden:
Decorate the ceiling and walls with inexpensive fake flowers and ivy. String lights or candlelight will create a secretive ambiance. Add park benches for students to rest after dancing.
Among clouds:
Sky ad cloud décor theme is simple. Drape tulle fabric all around the venue, use blue mood lights and hand clouds from ceiling. To be extra elaborate design 'sunrise' for entrance door and 'sunset' for exit point.
Rave, prom in paradise, retro theme, etc. are some ideas that can be easy on budget side.
Make sure that the prom theme you choose is exclusive and memorable!