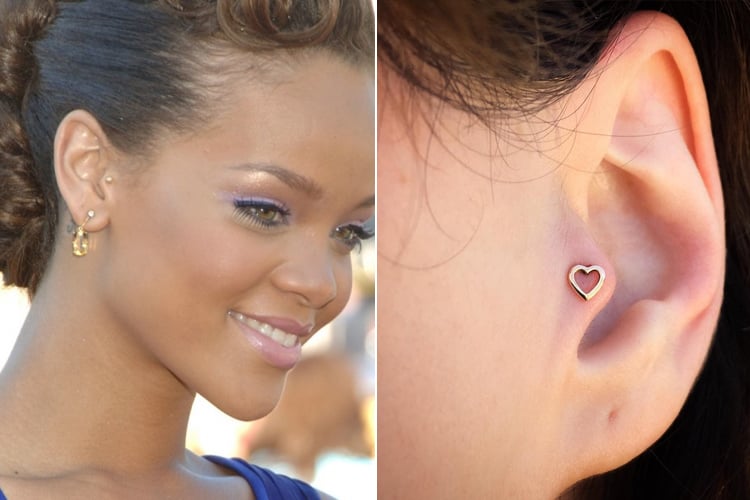 Most of us have got piercings and most of us go conventional when it comes to getting one. But since long there is one piercing that has caught the fancy of many of us – the tragus piercing. So what exactly makes this sort of piercing a favourite with everyone? For starters, tragus ear piercing has also been made popular by many celebs. Rihanna, Scarlett Johannson and Lucy Hale and Fergie – all of them rock a small tragus piercing, and the dainty little jewelry looks fab! For those of us who are a little on the adventurous side, you can also go for a tragus bar. Still confused? Let's check out the nitty gritties of getting a tragus piercing!
[Also Read: Different Body Piercings]
What Is A Tragus Piercing?
Do you see the tiny flap of cartilage that is located just outside your ear canal? This particular place is called a 'tragus' and getting a piercing here would refer to it as a tragus piercing. Many of us have piercings on our lobes, but this is one unique place for having dainty and pretty jewelry. Mind you, this area isn't that big and unless you are getting the piercing done by a very experienced person, do not attempt it! You might risk hurting yourself.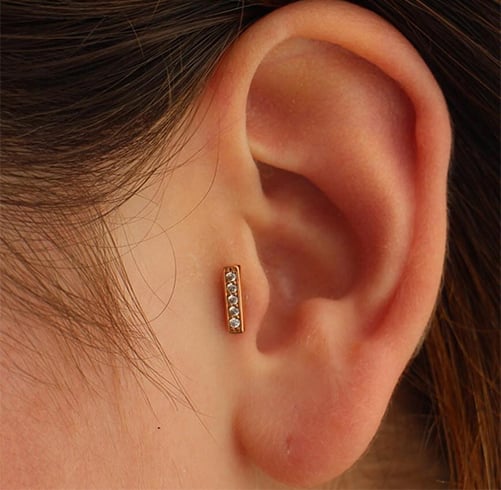 How Is A Tragus Piercing Stud Inserted?
Like we mentioned before, if you do not have an experienced person for the piercing, please refrain from getting it. The portion for the piercing to be done is really tiny and one wrong move could badly hurt you. Unlike nose piercing or ear lobe piercing, the tragus piercing needs some extra pressure since the cartilage is a little hard. Once it is done, you may either choose to wear a hoop or a stud depending on your preference.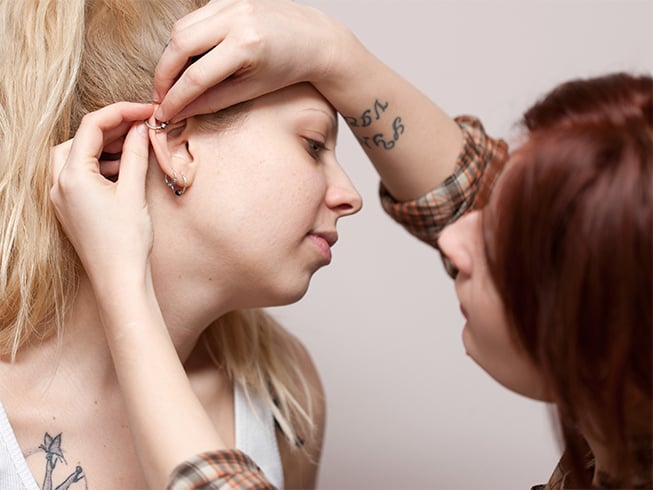 Now that you know what a tragus piercing is, let's check out some aftercare before proceeding to pretty tragus-piercing ideas.
Tragus Piercing Aftercare
Once you get the piercing, make sure you do not change the earring that was given to you by the piercer. It is imperative to wear the same piercing for at least a week before you attempt to change it. Always keep the piercing clean and if you see any kind of fluids (don't worry, your piercing is just healing itself), do not panic – just use medicated cotton to wipe it off. If you see any kind of swelling or excessive pain, make sure you consult a doctor or pop a painkiller in the worst-case scenario. Since this piercing is on the cartilage so it might take a little longer to heal.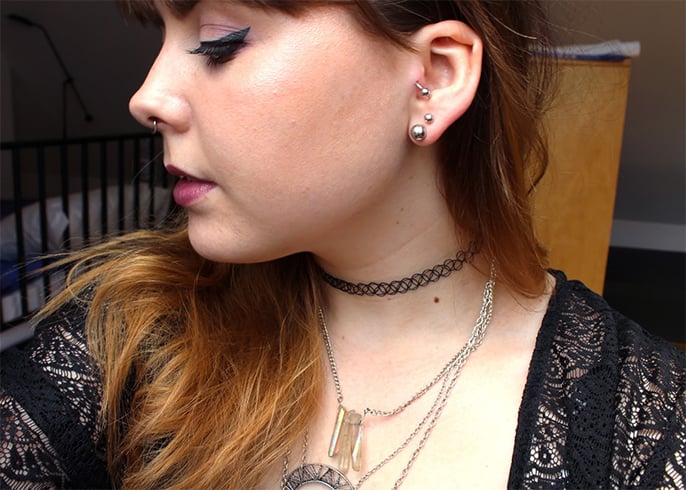 tragus piercing jewelry
There are three kinds of very popular jewelry that you can sport for tragus piercings. Of course, you can also try out different kinds of jewelry depending on your choice!
[sc:mediad]
Studs: Studs are the tiniest of the jewelry and you can wear them if you feel that your piercing must not be too apparent. Also, a lot of offices do not allow visible or large earrings. This particular one can actually serve the purpose.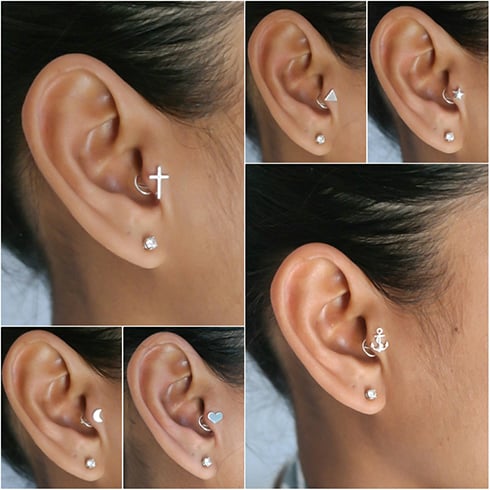 Barbells: Barbells look just like their name! These are for those people who like to live dangerously! They are also pretty easy to wear and you can try different kinds of barbells for the piercing.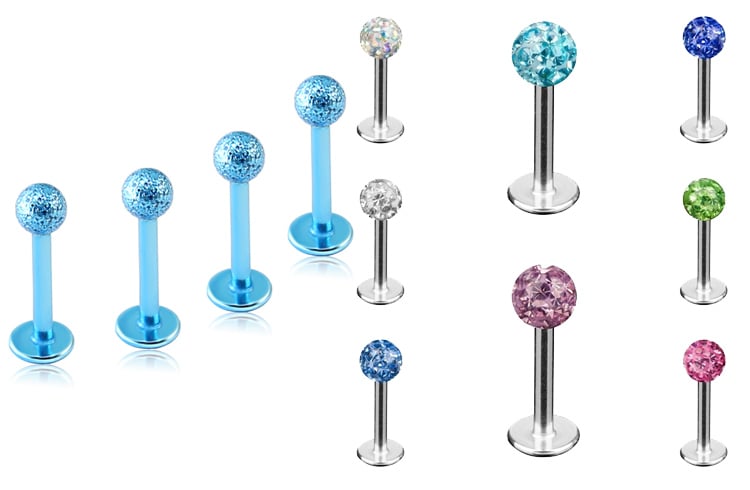 Rings: Another popular kind – the tragus earrings are a little different from the commonly available rings. They are also a little smaller because otherwise it would jut out from the tragus and look and feel bad.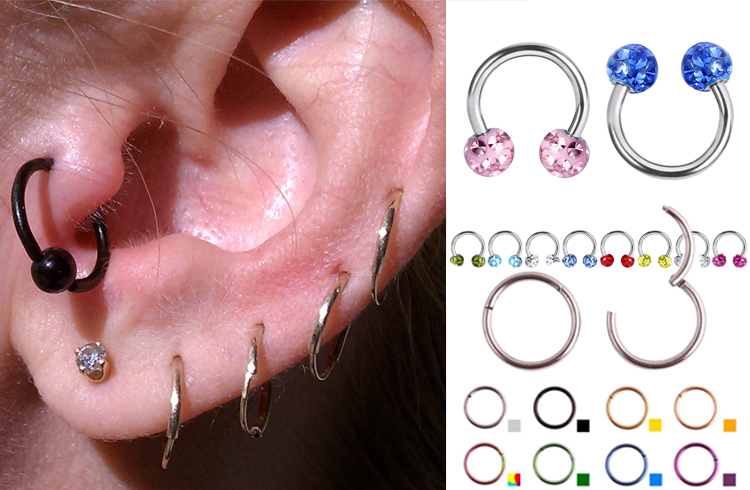 Pretty Tragus Piercing Ideas
Now that you know almost everything about a tragus piercing, here are some beautiful and unique ideas:
When you decide to go with all gold, why not mix and match to have a small flower on your tragus? Check out this one!
Tiny silver studs look extremely delicate and fancy too.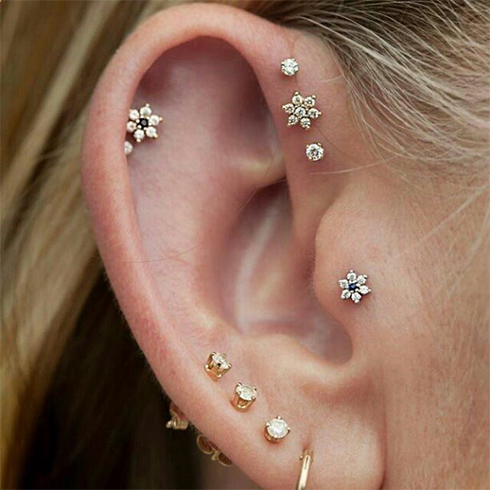 This tiny lightning bolt looks magical!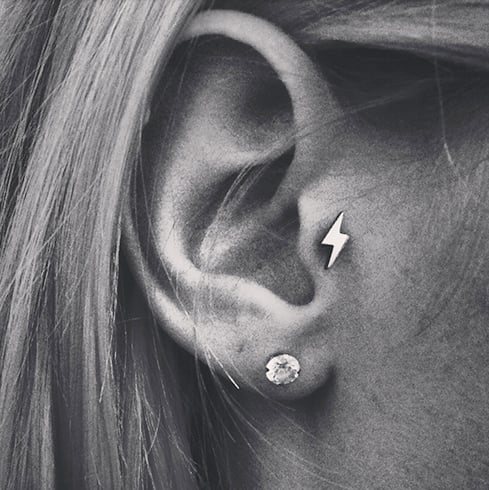 Or if you tragus is a little big, you can go for this one.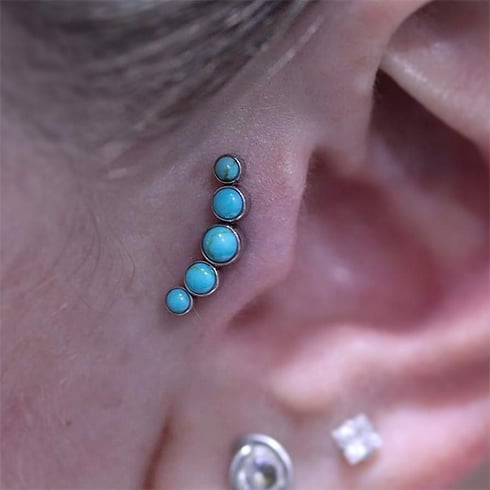 Whatever your choice maybe, tragus piercings look cool and unique at the same time and once you get them, you will have hundreds of ways to dress it up!
Images Source: pinterest