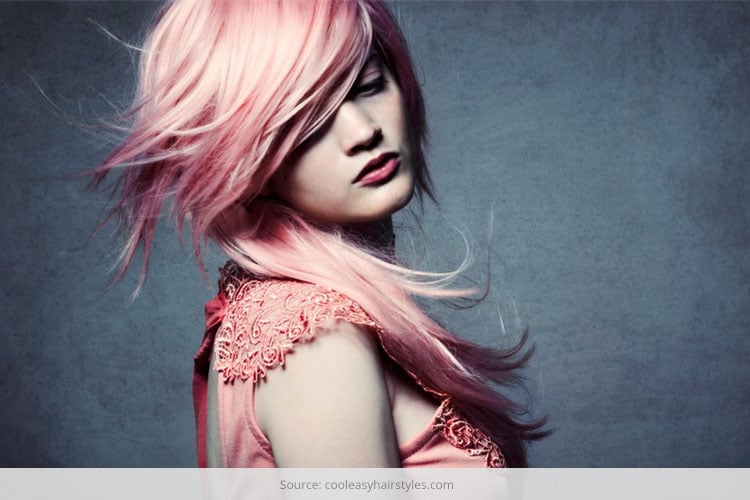 Fed up with your hairstyle? Why not try out a new haircut that could totally change your appearance? For instance, the emo hairstyle? It is a rather creative upgrade in comparison to your ongoing look.
But what is the emo hairstyle exactly? It is a hairstyle that involves many heavy fringes that will likely canvas either one or both your eyes. The good thing about this haircut is that is works brilliantly not only on straight hair, but wavy and curly locks as well. They could be styled such that they are of any colour you like!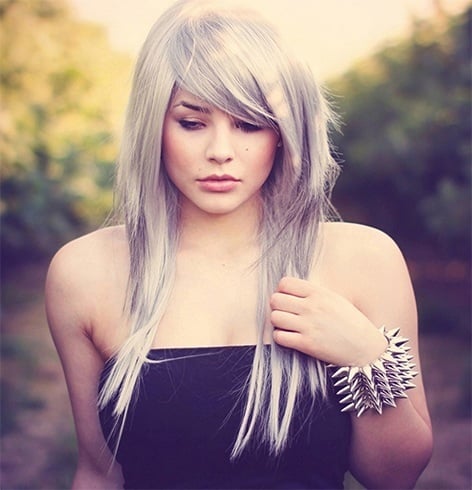 We've compiled for you a collection of various emo hairstyles for girls with both short and long hair. Along with that we'll walk you through how to DIY the emo hair cut you desire!
Emo Hairstyle For Short Hair
1. Short Spiked Hairstyle
Brush the flicks in front are such that they are mildly angled. You could choose to highlight the crown area of your hair. All the strands of your hair will appear as if spiked.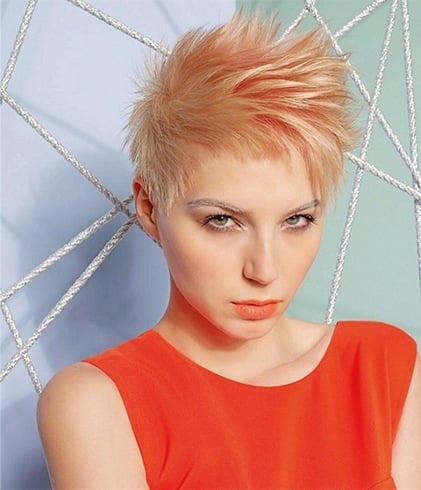 2. Faux Hawk Hairstyle
With the use of hairspray or hair wax style your hair such that it looks like a hawk hairstyle. The hair on top of your hair should be a bit longer than the sides and back.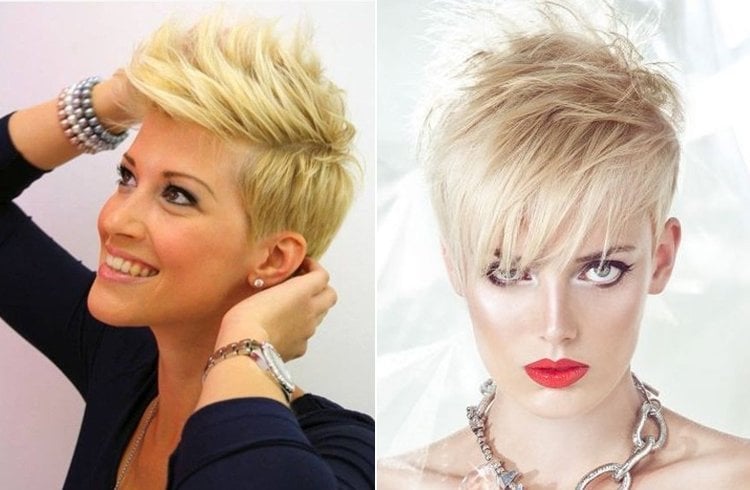 3. Voluminous teased Hairstyle
Blow dry your damp hair with the assistance of a round brush. Tease your hair to cause it to bounce. Complete the hairdo by a hairspray, so that it stays in place.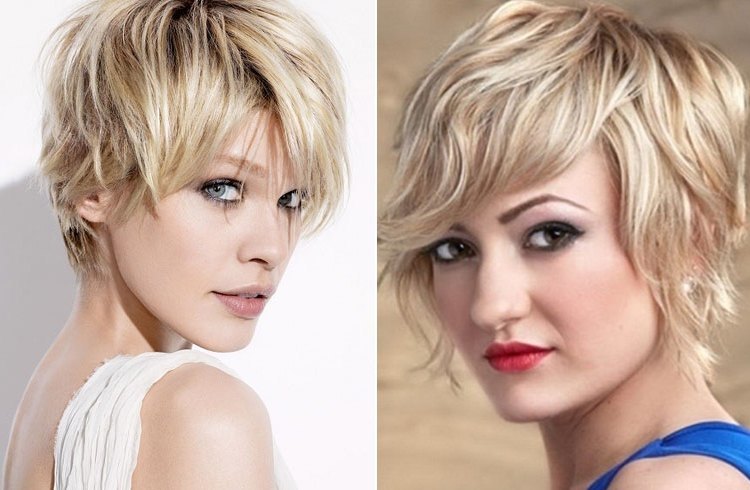 4. Side Parted Hairstyle
Style your hair such that the fringes are parted from the side and falling towards one side. You could highlight your tresses appropriately. On getting the hair cut wear a fabric headband to keep the fringes in position.
[sc:mediad]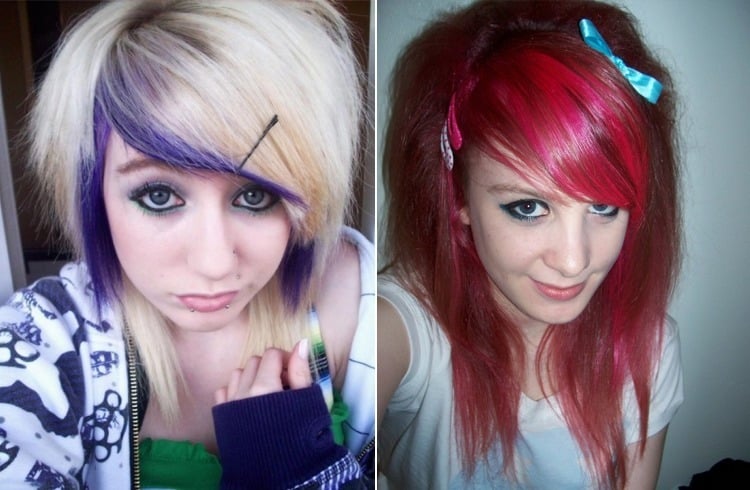 5. Black & White Emo Hairstyle
We have seen a handful of salt and pepper hairstyles, didn't we? Try the same pattern with emo haircuts for girls with cropped hair. Dye the lower portion of the hair black and gradually move onto the white in the front. Give the front hairs a slight twist and rock the style.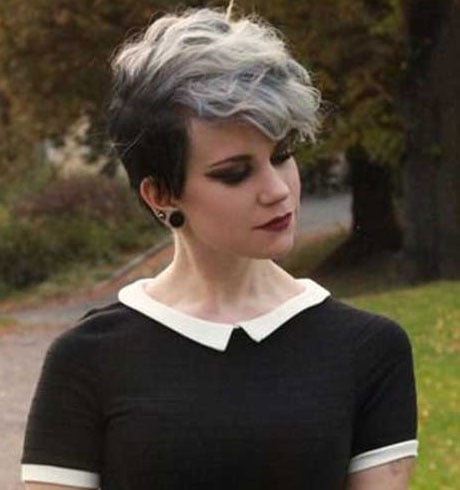 6. Shaggy and Asymmetrical
Pointed and sharp layer in the back, asymmetrical bangs in the front complete this emo haircut for girls. Play along with emo hair colors and stiff curls to throw it off the edge.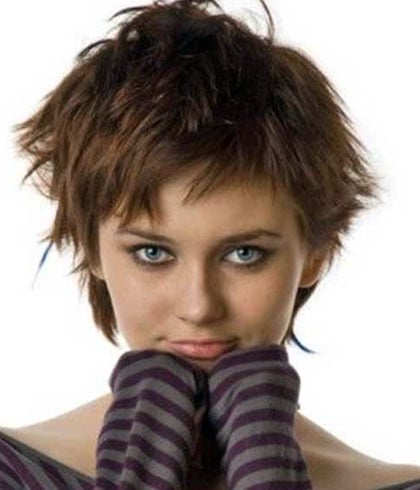 7. Rainbow Emo Hairstyle
If fun, pompousness and flamboyance define you, then the rainbow emo hair color would be the right pick. The side swept bangs flatter any facial contour. It's important to bleach you hair as light as possible, preferably try a emo blonde hair. Now splash the colors of rainbow that will glow bright and brilliant. Keep conditioning the hair for maintaining the health and shine.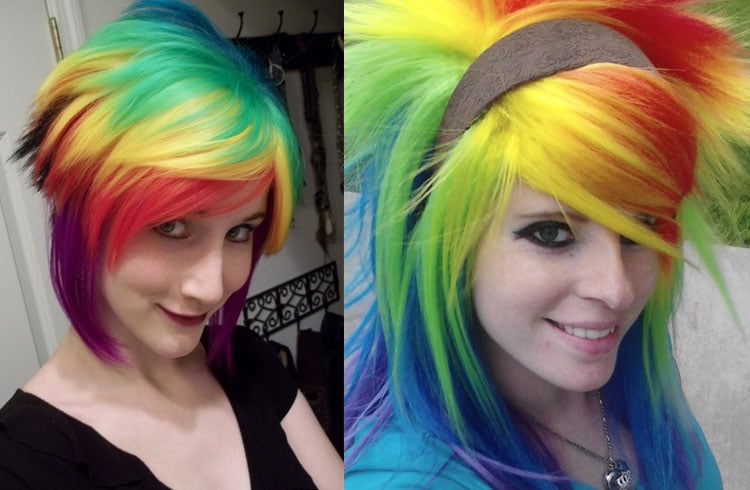 8. Trendy and Classy Emo Hairstyle
Like we all know emo style involves multiple layers and when you straighten them out, they give the most elegant and urbane look ever. Be it a party night or straight to work, this emo girl hairstyle is one worth a shot.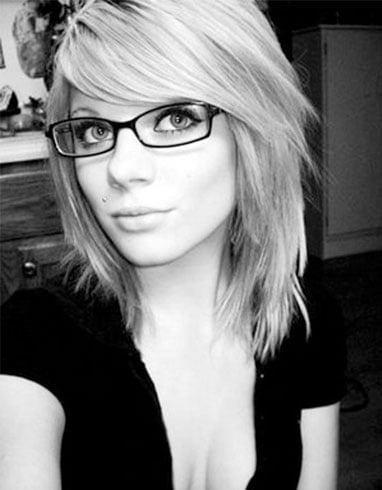 9. Pretty in Pink
Be it hair of any length, it's fun to play with emo hair colors. The most rocking style that will toss your look a bit of fun is the shocking pink emo hair. Give it an ombre effect or just bland pink, this emo hairstyle for girls will seek all the attention.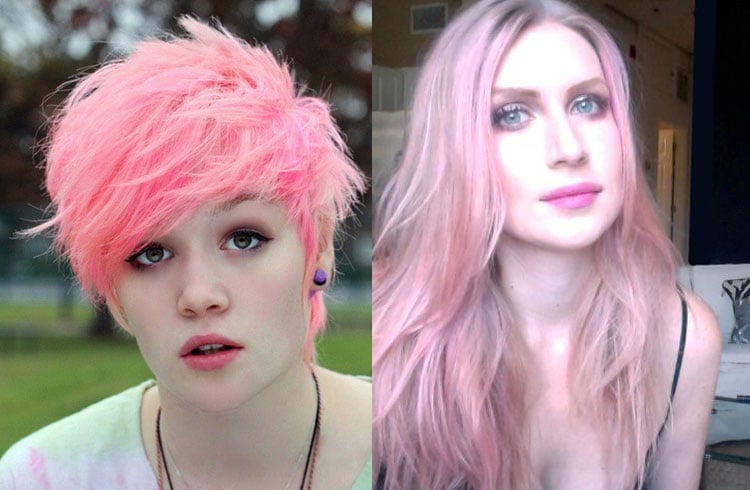 10. Emo With Shaven Side
If you are the daredevil of the troupe, then I guess you can extend your style further by shaving off a side of the head with this emo haircut. Style the remaining hair as per your choice.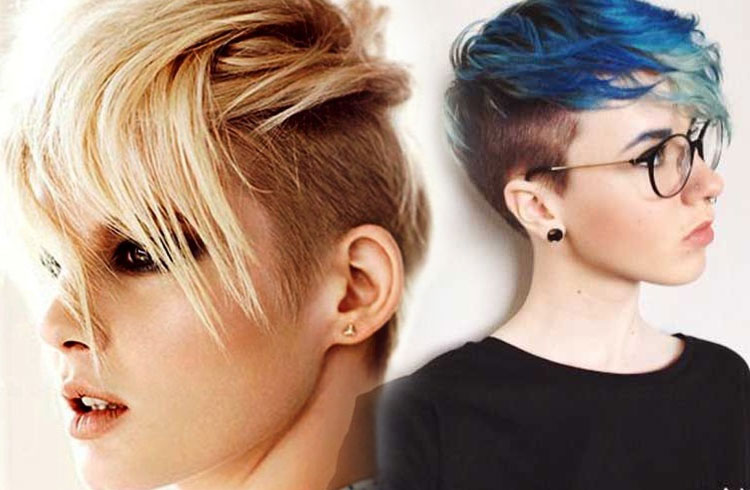 Emo Hairstyle For Long Hair
1. Long Layers Hairstyle
This hairstyle involves you having lengthened strands of hair on each side of your face. Your hair will be slightly teased on the region of your crown. It's best on women who have short fringes, so that they don't disrupt you by entering your eyes.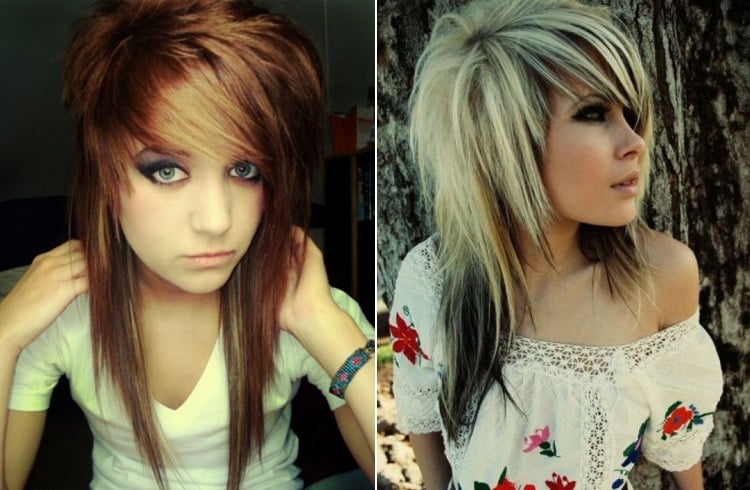 2. Ponytail Hairstyle
Sweep your long flicks to one side and back comb them to make them in to a high pony. Tie them up properly with a rubber band.
[Also Read: Versatile Yet Pretty Haircuts For Long Hair]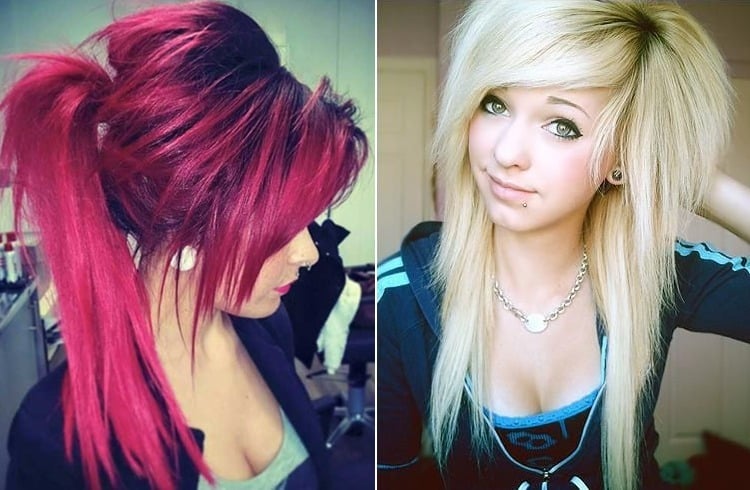 3. Buns Hairstyle
Works perfectly on girls with layered hair. Leaving out a few segments, section the remaining in to 2 halves. Tie them up in to a bun and pin them up. Give them a final touch by slightly messing them up. Make a side fringe on your face.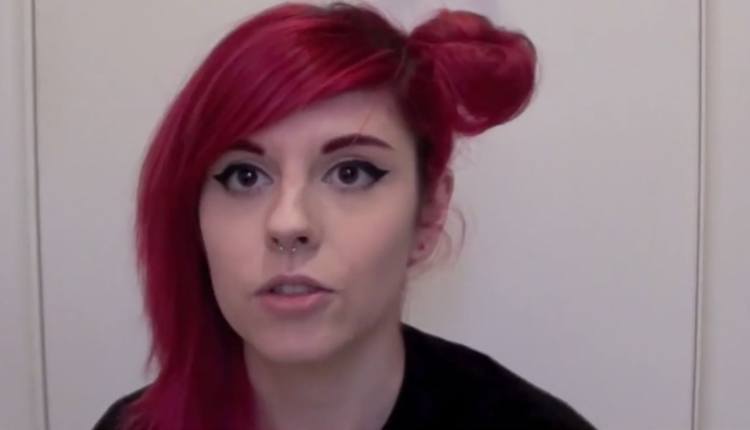 4. Wavy or Curly Hairstyle
To create loose waves just tie up your hair in to a bun before going to sleep and untangle them when awake. Your gorgeous flicks with look fabulous with wavy hair. You can make the same style with the help of hair curler.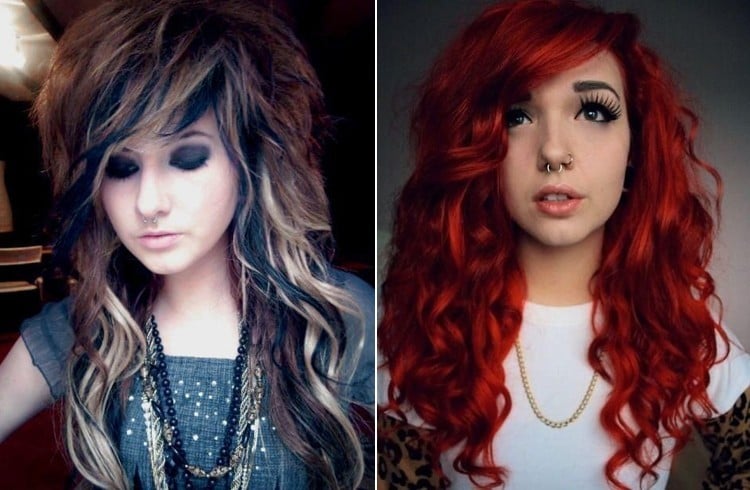 5. Punk Emo Braid
The emo hairstyle might be looking extremely challenging and tough to carry for the newbies. But if you heart is in it, you can work out a look that favors your personality even with the emo haircut. Brush the hair to one side and braid it into a fishtail. With the asymmetrical layers, it gives a punk emo style.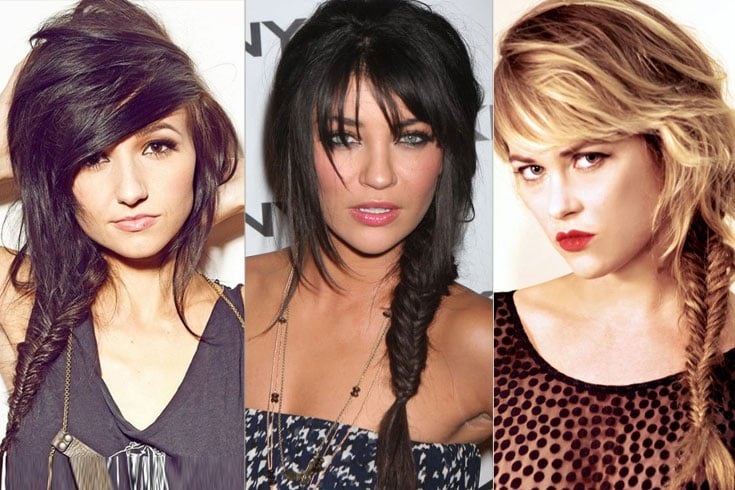 6. Two Braids Emo Hairstyle
Emo hairstyles for long hair are not so easy to manage. The fringe falling onto the eye, the haphazard cuts of layers will require constant brushing off the face. To make the style easy to handle, make two symmetrical braids and add some color to give it an edgy feel.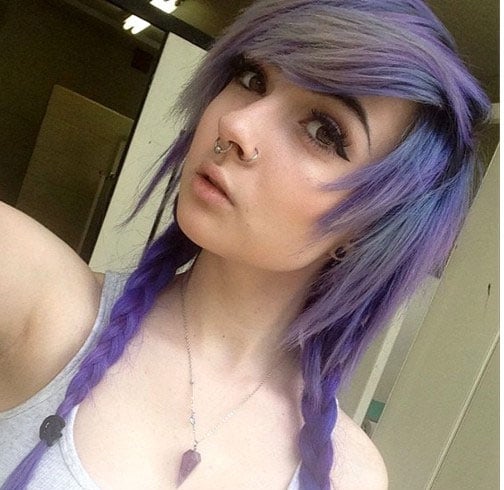 7. Double Bun Emo Hairstyle
Keeping the front fringe in place, divide the remaining hair into two parts. Roll up and round each section and pin it into a bun. This makes a successful double bun look emo hairstyle for long hair.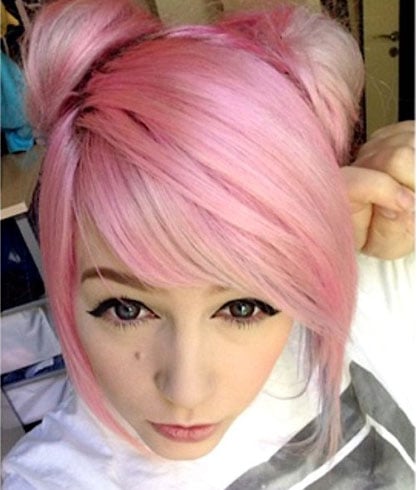 8. Colored Emo Hairstyles
We have spotted atleast one colored pattern in every form of emo hairstyle, didn't we? Let's take a minute to explore the numerous color splashes we can give our emo haircut.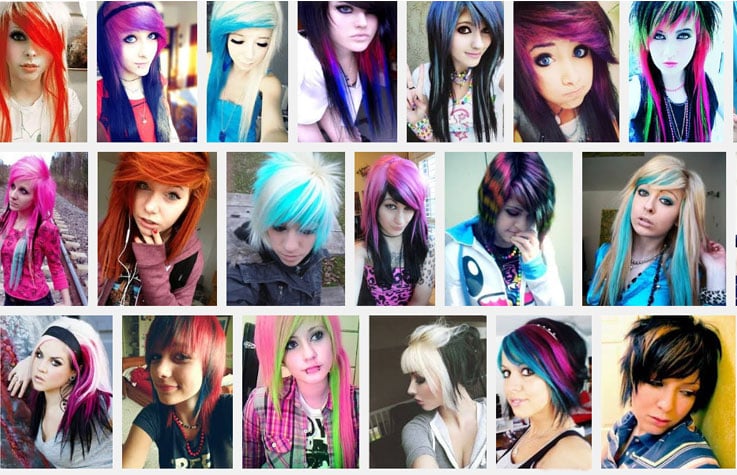 9. Double Pony Party
Totally cool and purely simple is the double pony emo hairstyle for girls. It suits best on teenagers and the early 20's girls.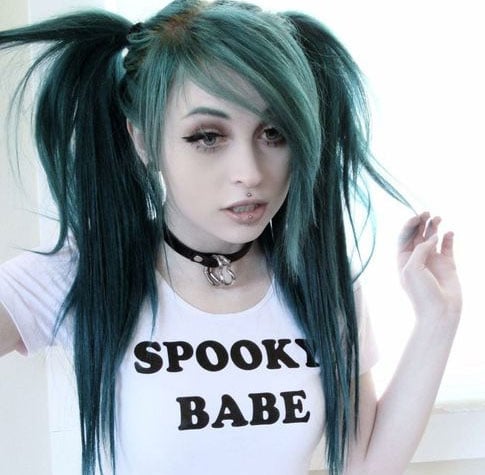 10. Half & Half Emo Hairstyle
Intriguing and immensely challenging is the half and half style. Go half and half on each side or bleach one half one shade and the other half another shade. Both the styles will give you a punk look for sure.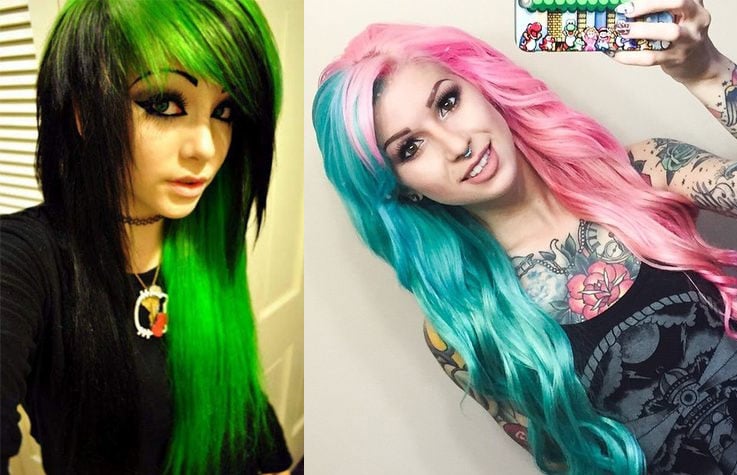 11. Bun Style Emo
Lastly, the classy bun style won our hearts. Let the front fringe fall casually and pin up the rest of the hair into a messy, clumsy yet stylish bun. This look is definitely worth a shot!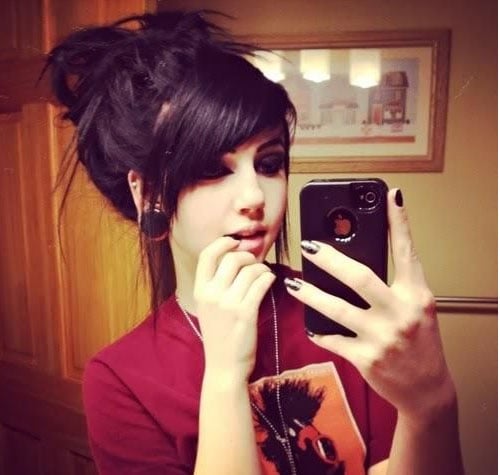 How To Do Emo Hair For Beginners
You could go to the hair dresser and get your favourite emo hairstyle done by them, but it's rather easy, so you could you also try it out yourself too!
[Also Read: Hollywood Hairstyles For Summer]
1. Cut Your Hair

For a proper emo hairstyle; you will need heavy flicks that come down to your eyebrows. Ask your hairstyle to use razor comb (for straight hair ends) and thin out your hair at bottom (as all emo hairdos have volume on top and they thin out at the end).
2. Pick Out Hairstyle

You could choose the ones given by us or search online for the styles you like. See which one would look good on your face. Different emo hairstyles look better on different contours of face.
3. Dye Your Hair

This step is optional. If you are looking to funk up your hairdo then you could run streaks or highlights through your strands. Colour your hair at a salon if you've never had it dyed before. Or you could colour it temporarily with hair gel, chalk etc.
4. Tease Your Hair
Usually an emo hairstyle needs the top or back of your hair to be backcombed (teased), whereas the lower region of your hair remains straight. Select a top segment of your hair and tease it with a fine toothed comb. Keep applying hairspray to keep teased section in position.
5. Straighten Lower Portion Of Hair
To get the bottom part of your hair silky and thin use a straightener. If you have voluminous hair use a high quality straightener. Be careful to spray your hair with heat protectant before straightening, to inhibit the damage caused due to the heat. Segment out your hair with clips and gradually work through each segment.
6. Now that all the teasing, dyeing and straightening is done. Just get styling as per the hairdos mentioned.
Now you can experiment all you like and create funky and chic emo hairstyles!
Images Source:pinterest.com