Can you ever see an Indian bride or single girl without jewellery? It is almost like having fish without water. The relationship between a woman and jewellery has been there around for centuries. The only difference is just like jewellery, the tastes of a woman have also evolved. Which takes me to choker necklace designs. Yes, most of you like to go for heavy weight jewellery (kitna tola hai might be your pet dialogue when you see a fancy jewellery set at a goldsmith). But chokers designs are not just a jewellery item but trendy fashion accessories too.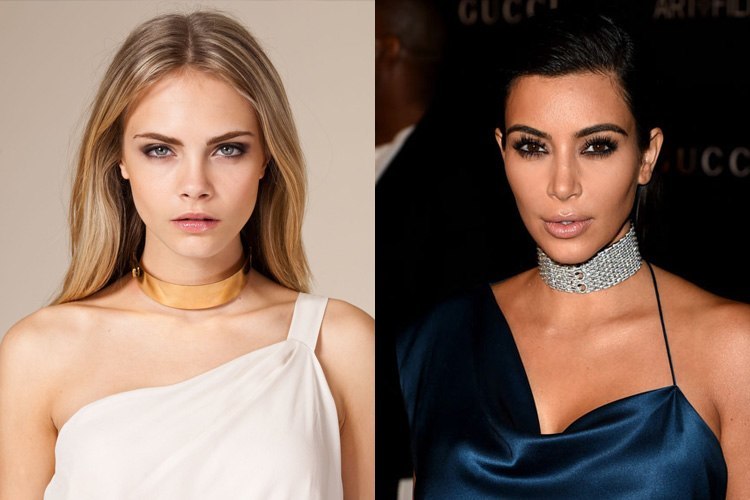 [Also Read: Collar Styles for Women]
On a brighter side, feel happy as choker doesn't choke you. It is called so since it sits at the base of a woman's throat. That could be the reason why it brings feminine elegance not just to the woman wearing it, but to the choker as well.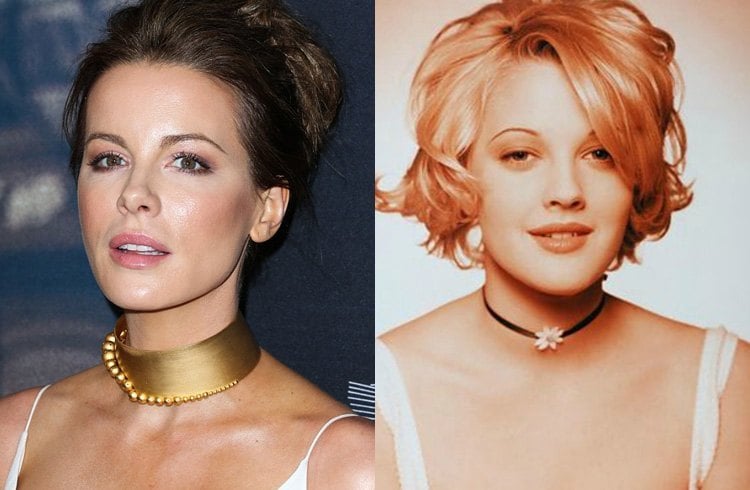 Celebrities Who Love Choker:
What is that something that brought sparkle to the eyes of the late Princess Diana to pop star Rihanna? Choker indeed!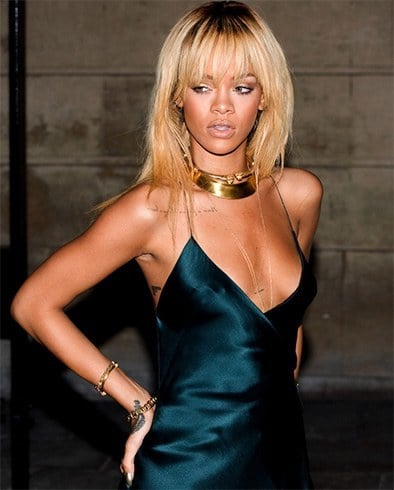 Diana largely wore a choker with pearls in her public visits to private celebrations.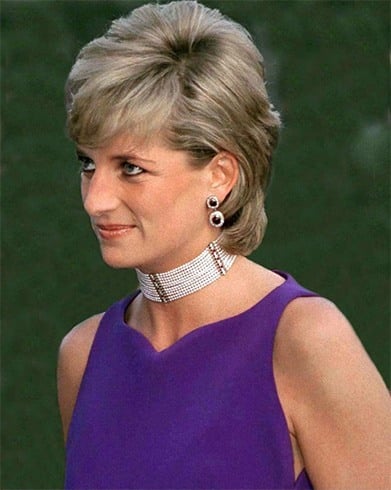 It's heartening to know that right from fashion bloggers to the sexy breed of Kylie Jenner, Miley Cyrus, Kim Kardashian, and many of such stars have hopped on to the choker necklace trend.
[Also Read: choker necklace]
Even the Fall 2012 runways of Givenchy, Ralph Lauren and Jean Paul Gaultier showed choker necklace designs as trendy jewelry accessories.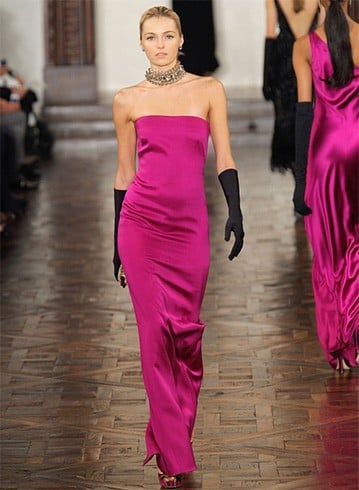 Chokers Designs:
One of the biggest throwbacks of year 2015 has been choker designs. Let us go through the power ladies of yesteryears to the contemporary today who put choker necklace designs on their dainty looking necks.
1. Betty White In 1954: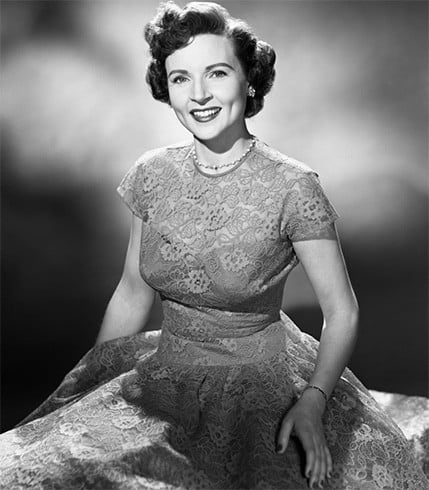 2. Sophia Loren In 2011: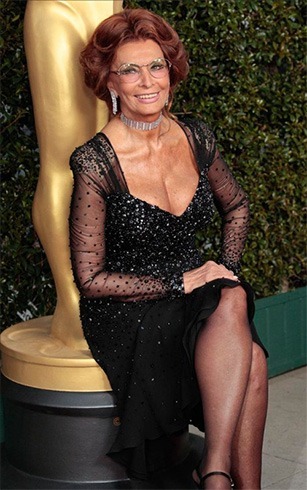 3. Princess Madeleine Of Sweden In 2011: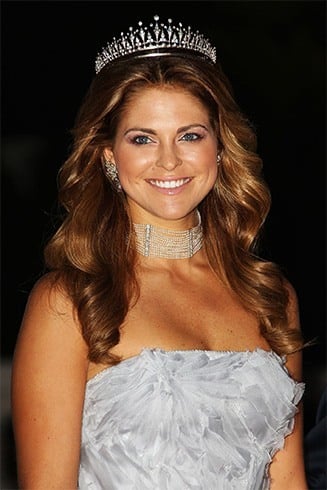 4. Anne Hathaway In 2011: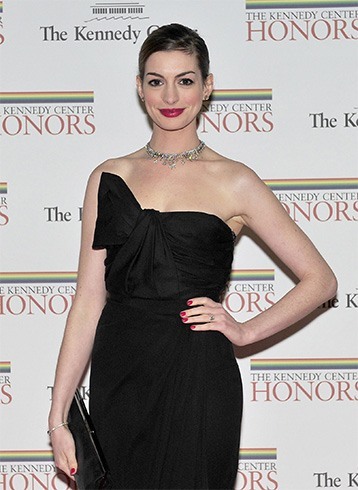 5. Cobie Smulders In 2012: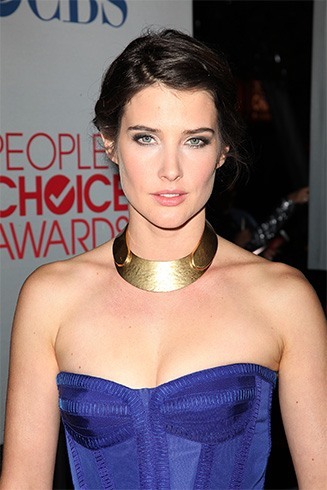 6. Salma Hayek In 2012: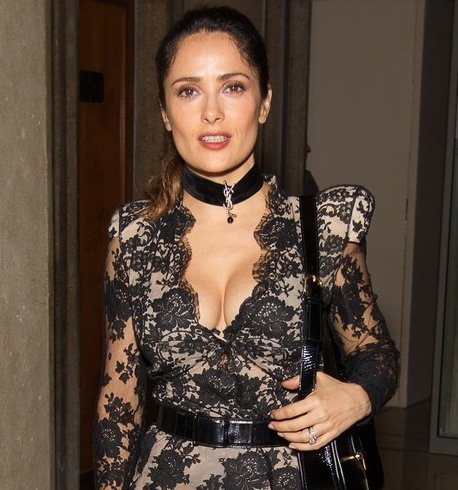 7. Uma Thurman In 2012: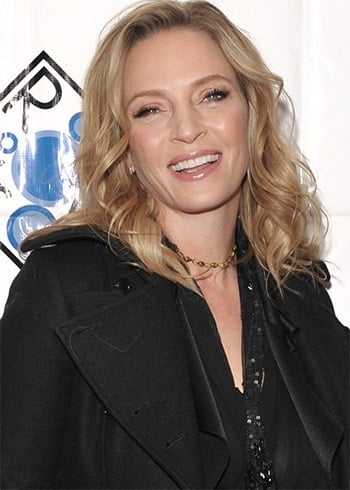 8. Naomi Campbell In 2012: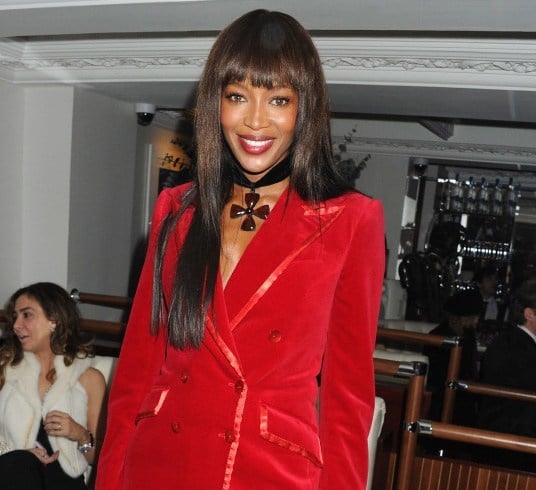 [sc:mediad]
9. Fearne Cotton In 2012: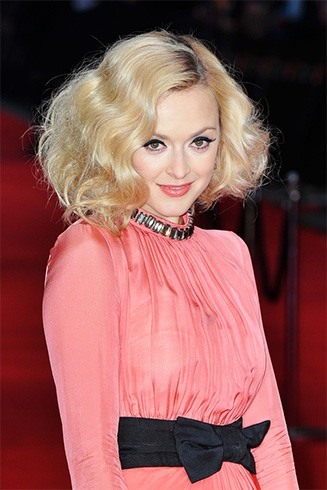 10. Michelle Williams In 2012: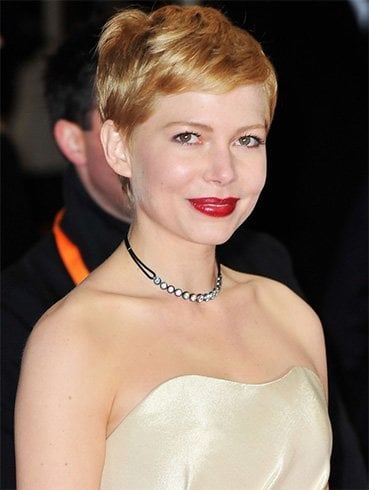 11. Olivia Wilde In 2012: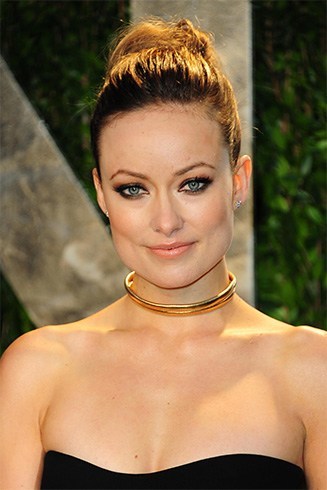 Types of Choker Necklace:
Age is hardly any criteria to start wearing Choker latest jewelry designs. Yes, a little bit of inspiration from the stars and the runway helps you figure out the right choker for you.
1. Grunge Choker:
If your outfit choice for the night is on the daring side, then a grunge choker serves as a good choice.
A grunge choker is thick as well as thin and has a pendant on it. Grunge choker is never worn alone on the neck but paired with thin necklaces.
A white shirt and jeans or for that matter bustier tops to tank tops to cropped tees makes a wonderful pairing with a grunge choker. In short, a grunge choker is sexy, girly, grungy, and fun.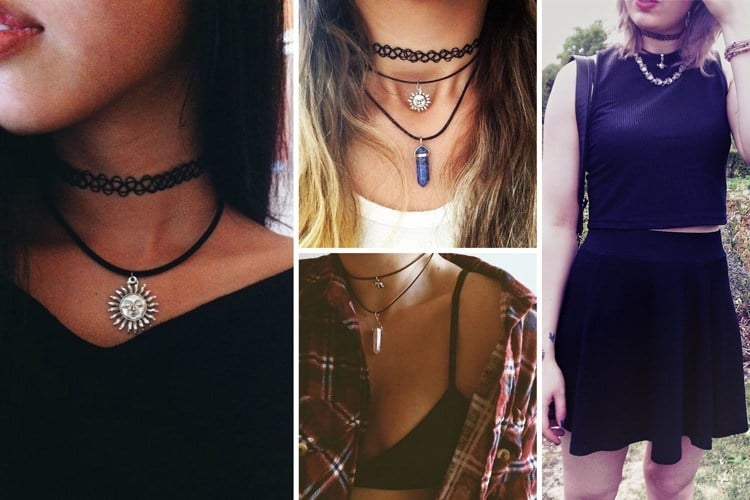 2. Jewelry And Statement Choker:
This style is for girls who prefer the '90s throwback trend but are not willing to go the grunge way. Both jewelry and statement chokers are bold and sophisticated.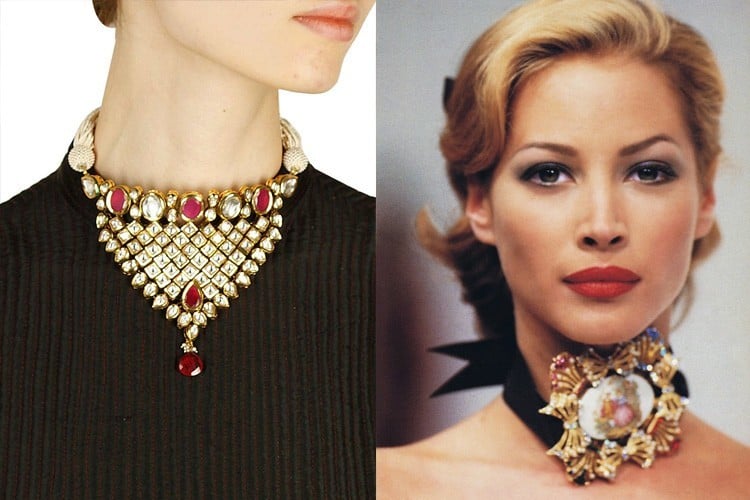 In fact, such is the popularity of these chokers that they are worn more by fashion editors, models and designers. But the best part is they can be worn with almost anything – with a chunky sweater or wear it directly on your skin with V-neck deep (not that we are asking you to divulge more).
[Also Read: Washer Necklace Tutorial]
While thin chokers look sexy and feminine, the thick ones are a statement in themselves.
That takes me to the final word – whenever you think something is missing on you as you dress up in jeans and shirt or a maxi skirt or a palazzo pant, just pull out chokers designs. That should be enough to get you to be a fashion diva and fast.
Images Source: pinterest.com, huffpost.com