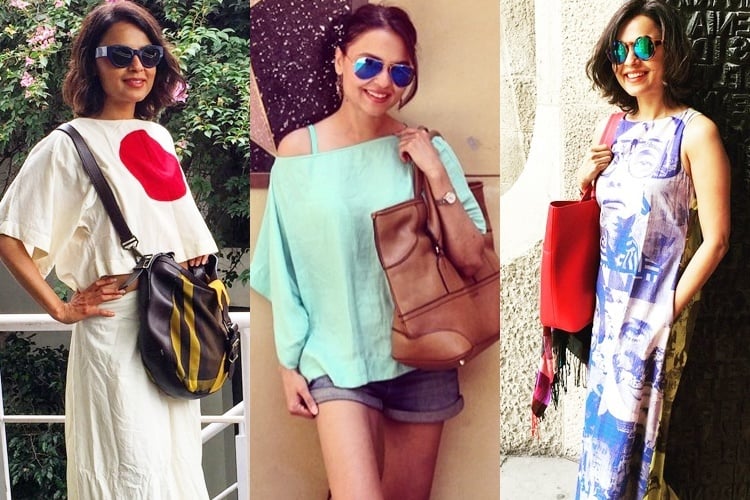 Most of you know her for her designs, and few of you know her for who she really is. But at the end of the day, all of us know her and love her for the person that she is, for the charm that she exhibits and for how graceful she is. Always.
You know, there was a time when people would say, judge a man by his shoes? Well, gone are those days. In today's world, we say, judge a man/woman by her Instagram roll.
[Also Read: 5 Desi Instagram Accounts Everyone Must Follow]
As silly as it may sound, going by someone's Instagram roll is like looking at the world with their eyes. They only capture things that they like and share things which they aren't afraid of. So technically, Instagram is like a window to a man's mind.
Well.. Enough with the philosophy. Let's see how gorgeous Asmita Marwa is!
1. She spots headgear with real charm
2. This is how she spices up a plain maxi
3. Totally not afraid to experiment!
4. She knows how to knot her maxi
5. And how to don a mini dress – love the ankle booties!
[sc:mediad]
6. A kaftan? Or a maxi dress? Love it!
7. This is how you wear your kurta, ladies!
8. On a casual evening, an off shoulder and shorts will complete her look
9. Another Kurta worn with shorts
10. Here's a plain maxi, styled with headgear to look amazing!
Now, we have given you 10 pictures of Ms. Marwa's fashion. We love her!