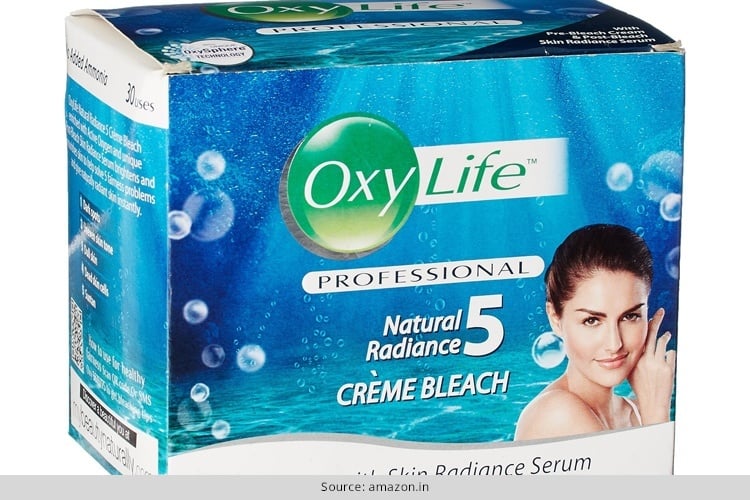 As you all know, few weeks back was Eid and just like everybody else, I wanted to look fabulous! I had got everything covered – the dress, the shoes, the accessories, the bangles and even the mehendi. Let's just say that I was very excited and was greatly looking forward to dress up.
While I had the raw materials ready, I had to make a quick stop to the parlour to get my skin in line. I wanted all the unwanted facial hair to disappear and the blackhead to be tweaked out.
But, to my dismay, because I went in last moment, the parlour was swarming with people and there was no way I could get a facial and clean up done. Disappointed, dejected and lost, I found my way home and had given up the idea of getting ready for the aforementioned event.
While I was waiting for the day to get over, something in me sparked and said – don't give up! So, I marched myself to the nearest store and browsed through a bunch of products, until I found the love of my life – Oxylife Bleach!
What was its USP? The goodness of oxygen!
It was at that moment when I decided to #SayYesToOxygen and got myself a pack of Oxylife bleach! The result? Fan-tas-tic!!
[sc:mediad]
Keep reading below for a detailed review
Product Features
One of the most outstanding feature of this product it that it is the healthiest bleaching product that's available in the market. And this I say by keeping all skin types in mind! Another unique selling point was that it promised me to act as a protecting shield for my skin and so far (two weeks) it hasn't broken the promise!
Oxybleach Product Benefits
The fact that it is such a good product yet it is so reasonably priced, makes it perfect for a large population (students and working sects). Then, another huge benefit is the 100% results that the product gives you. An instant glow, coupled with long lasting results is the best thing to ever happen!
Are you sold yet? If not, the fact that this Oxylife bleach is ammonia free will definitely get to you!
How You Use
Well, the application is pretty easy and anyone can do it. Here's a 5 step method for you guys.
Wash your face and dry it with a soft towel
Take the products and mix them gently for about 2 minutes with the spatula
Apply the mixture on evenly on the areas where you to bleach. Take extra care near eyes and don't apply it on your eyebrows
Depending on your skin tone, let the product sit on your face (dark – 10 mins, wheatish – 15 mins, fair – more than 15 mins)
Wash off with cold water!
Price
For 80 rupees, you'll get a pack of 27gms. Which is a total steal!