Add your voice and Join the movement. Signup on www.getnatty.com and help us spread the word. 1 Signup = ₹ 1 added to the Ajrakh fund. Your support today will create a better tomorrow for the Artisans and Craftsmen of our Incredible India.
FashionLady is proud to announce its association with GetNatty, a marketplace that has recognized the need to re-invest in India's artisans to protect history. While the relevance of craftsmen and artisans seem to be decreasing, it is important to educate every consumer on how these artisans are the backbone of the 'incredible' fashion scenario. The environment needs to evolve so that a craftsman can create his craft and earn what he deserves. We strongly support this cause, and urge you to resonate the same. Join in this movement that has begun with GetNatty.
India has lost about 2 million artisans over the last 30 years due to low wages, insufficient livelihood opportunities and substandard working conditions. Our craft industry, rich with cultural heritage and traditions, has seen a sharp decline over the last few decades, yet we have seldom taken any concrete steps to revive the second largest sector after agriculture in rural India.
We at GetNatty have realised the importance of artisans and the craft industry and their impact on our economy so we have decided to initiate a nationwide social movement that is targeted to spread awareness about the importance of artisans and craft sector in our country, and to create livelihood opportunities for them. Through this movement, we aim to not only bring awareness and celebrate Ajrakh, which is a 5000 year old ancient craft practiced by the Khatri community in Kutch region, but also to create work opportunities for these craftsmen who solely rely on this traditional art form to generate income and feed their families.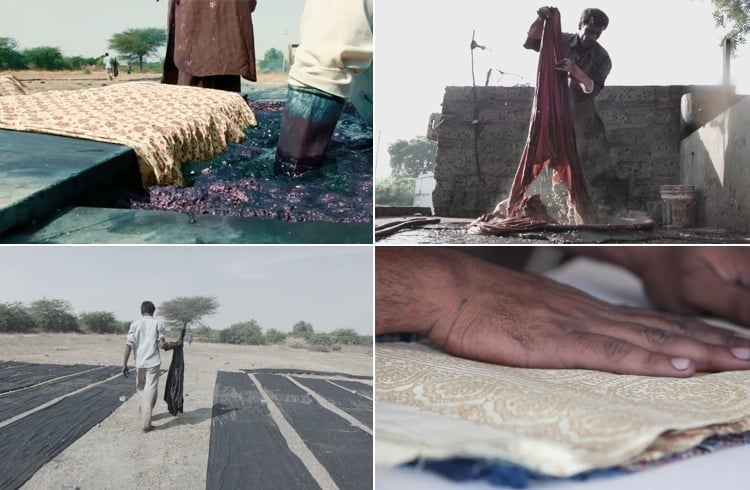 Our Artisans are one of the major reasons why India is hailed 'Incredible' internationally. The Art & Culture of this country is very well admired all over the world, but we conveniently neglect the very same people who got us that fame. According to the United Nations, over the past 30 years, the number of Indian artisans has decreased by 30%, indicating the need to re-invest in artisans to safeguard history, culture and an important source of livelihood. India may be 'incredible' but the people who toil hard to give the country a place on the world map are however not 'shining.' Most of the national award-winning craftsmen whose exquisite crafts have helped India earn a place high amongst those in the world are unfortunately living without even the basic amenities. These craftsmen are fighting hard for their livelihood, health, education and safety of their family members.
Today we can see that it has become a norm to think that fashion is all about glamour and trends, but in reality it is about the people who create it and who give their blood, sweat, and tears to bring an imagination to life. Sadly, the number of these skilled artisans are reducing due to low wages, insufficient livelihood opportunities, and substandard working conditions.
India is home to about 200 million artisans. The craft sector is the second largest source of employment in rural India yet an average household survives on less than 5000 rupees / month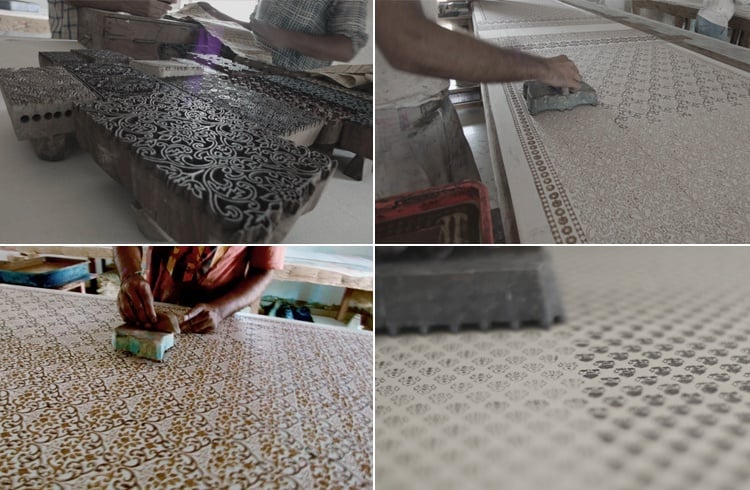 Now someone is trying to bring about a change. GetNatty, a startup dedicated to providing a platform to upcoming fashion designers to showcase their creative talent, has initiated a nationwide movement to help improve the lives of artisans. They believe that individually we can make a difference, and collectively we can bring about change. The first step they've taken is to select a 16th century form of ancient Ajrakh craft practiced by some 100 families of the Khatri community living in the villages of Ajrakhpur and Dhamada, in Kutch region of Gujarat, and give them work opportunities by collaborating them with upcoming designers. These artisans solely rely on this traditional craft for survival.
The term "Ajrak", may be derived from "Azrak", meaning blue in Arabic, as blue happens to be one of the principal colours in Ajrak printing. The Ajrak is usually about 2.5 – 3 meters in length. The authentic Ajrak is printed on both sides by a method called resist printing. The printing is done by hand with hand-carved wooden blocks. Several different blocks are used to give the characteristic repeated patterning. Making the blocks is a considerable challenge since the pattern has to synchronize perfectly with the whole of the Ajrak as well as cover various areas against dye.
[sc:mediad]
Ajrak printing is a long process involving 14-16 stages of printing. Washing of the fabric is done over and over again with various natural dyes and mordants such as harda, lime, alizarin, indigo, and even camel dung. The technique of resist printing allows exclusive absorption of a dye in the desired areas only and prevents absorption on the areas intended to be left uncolored. It takes 14-21 days to complete.
The Redefine Fashion movement begins by celebrating Ajrakh Craft and by creating a special Fund to provide livelihood opportunities for artisans. GetNatty has decided to add Re.1 to the Ajrakh fund every time an individual signs up. It's a simple way for people to show support by spreading awareness and instigating change. A lot of well-known fashion bloggers and celebrities have decided to join the movement to show their support. Some of the names include Shereen and Trishla (Love and other bugs), Nibeditha Pal, Akshata Sonawane, Shreeradhe and many more.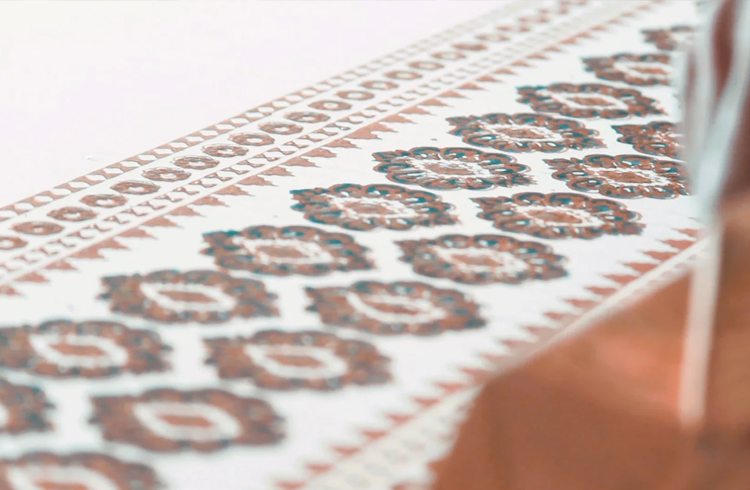 The target is to hit 30000 signups. This fund will be used to pay artisans to create Ajrakh collection in collaboration with upcoming designers.  This collection will later be launched on Getnatty.com and the profits will go to creating a water recycling plant to tackle the issue of water scarcity. This project will be managed by the local community.
To join the movement, you can visit this link, www.getnatty.com