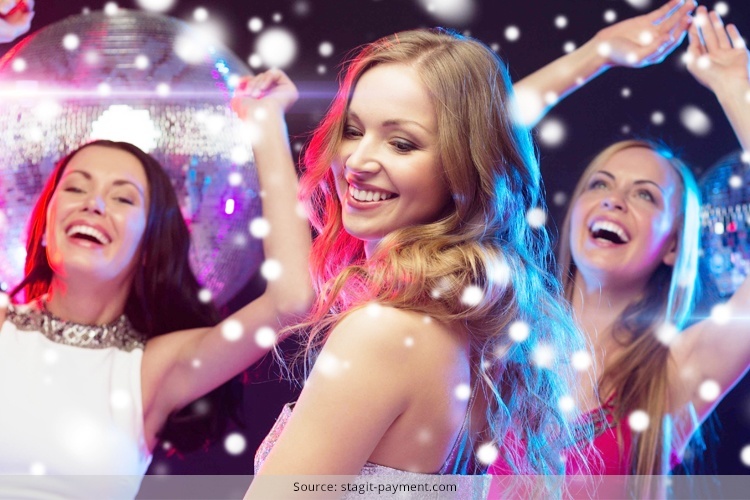 A cup of planning, with few spoons of creativity and a pinch of naughtiness, and voila! You are all set for the wonderful hen party for your soon-to-be-married friend. Drinks, dancing and quirky hen party games are few things to look forward to. And, if you have been tasked for arranging a hen party and to balance the happiness of a bunch of ladies, this article might help you with Hen Party Ideas and rules to follow.
Remember to make it a special and cherished day for the to-be-bride, know her interests and what she would enjoy. Every bride is unique, some love super girlie things such as fairy tale theme, pink stuffs etc. while some enjoy adventurous activities and then there are girls who are all up for a fashionista bash. Make sure to make it an unforgettable experience for the bride.
Hen Party Rules
Always remember, what happens at hen party, stays in hen party. End of the topic, no discussion.
No photography session of the drunk and 'it' moments. No proof logged.
Save cocktails for later, unless you want to be curled up in some corner and miss the fun.
Take extra care of the drunken bride-to-be, so she doesn't end up in some odd situation.
Be daring and enjoy the hen party with full spirit. No hard feelings.
By any means, add a twist of naughtiness in the party. You know what I mean, right?
Collect all the mobile phones and hide them somewhere out of reach. No Facebook. No tweets. Nothing!
Absolutely zero involvement of boyfriends and ex-boyfriends in any of the discussions and hen party games. It may upset the ambience. Also, no serious confessions please!
Be cautious and arrange your conveyance back to your home. It is advisable not to roam here and there, especially, if it's a night hen party.
No drunk and silly comments on the bridegroom. This is a terrible, terrible mistake.
To make the party more fun and interesting, you can choose a list of words that are prohibited to utter. That means, every time a person utter the banned word, she'll be paying a fine or accepting a dare.
[Also Read: What to Wear at Your Bachelorette Party]
Interesting Hen Party Ideas and Trends
1. Photo Booth and Props
Keep in mind the bride's likings and set up a photo booth with related quirky props. You can also draw inspiration from her childhood memories such as favorite cartoon shows, Nintendo games, movies, dollhouse etc. Or you can set up according to her interest such as – a casino inspired photo booth or a rock star kind of set up, but the real fun lies in interesting DIY props.
2. Sugar Spice and Everything Nice
Girls like everything that is stylish! Arrange for interesting hen party accessories such as theme headbands, handmade sashes, title badges, tiaras, colorful furs, glowing straws, twinkling eye wears etc. Not only this, you can have stylish set up with colorful cupcakes and cocktails.
3. Vintage Magic
Choose an era from the timeless 1920s, the sultry 1960s or the hippie 1970s and embrace the hen party theme. Right from the setup to the activities such as makeovers, wine and dine, tea parties or burlesque, everything should be in respect to the era.
[sc:mediad]
4. Destination Hen Party
Gone are days of destination wedding, the new thing served on plate is destination hen party. Sun kissed beaches or tranquil hills, choose from the long list of destinations and have an all-girls gala time doing camping and having sumptuous BBQ grilled food. You would surely love this hen party idea right from the road trip to the night stay.
5. Pampering All Girl Session
How about the idea of relaxing spa in tub with serene surroundings and indulging beauty treatments? You can head to a spa or can call home a professional to buffer your nails or for a soothing hair massage. Chill out with some fruit shots, cocktails, mini snacks and a long all-girls chat session. After this pampering session, enjoy the crazy night party with full energy. You can ask your lovely ladies to raid their closet and bring good quality clothes for a clothes swapping night and enjoy trying each other's gorgeous outfits.
6. Mischievous Games
No hen party is complete with some mischievous strictly 'FUN' games. There are many game ideas to choose from such as 'Naughty Molding' of play-doh or clay into various male body parts or the 'Situation Maker' in which each girl have to write 'who' 'what is he/she doing' 'where' separately without showing to other. The outcome of the combined statement can jolt a wave of laughter.
7. Hen Party Gifts
These can be anything fun and naughty. Right from personalized shot glasses to makeup kits, chocolate bars with customized wrappers, theme cupcakes, and so on.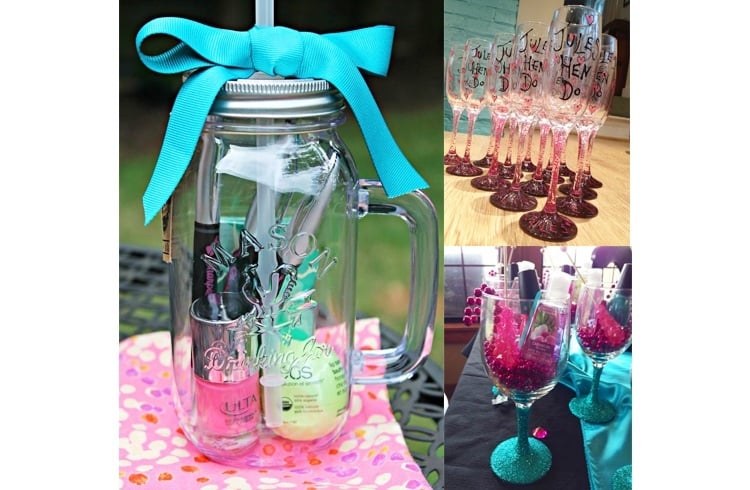 8. Gifts for the Bride
Now you cant leave the place without giving something to the bride, right? Let it be something fun and great and that she can remember for the rest of her life. It can be a jar full of wooden spoons with marriage quotes, or a frame with red kiss imprints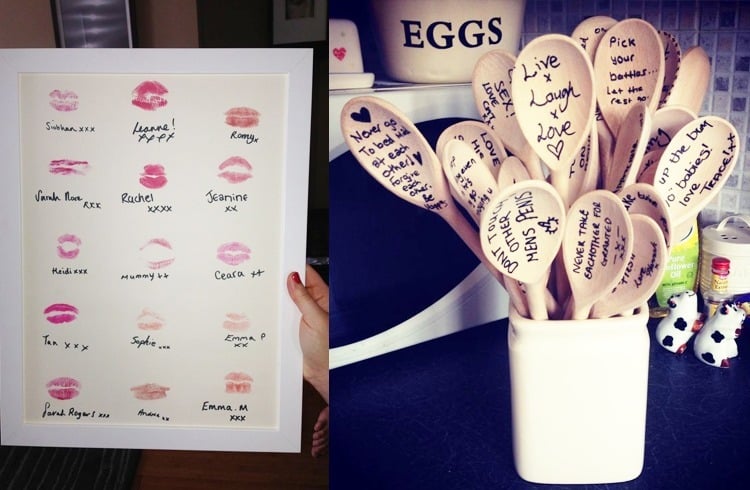 [Also Read: Gifts for your Friend at her Bachelorette Party]
Best of luck with your hen party planning and remember, the most important thing is to have fun. Do share your experiences with us.